Online Shared Calendar Collaboration: What Are Your Options?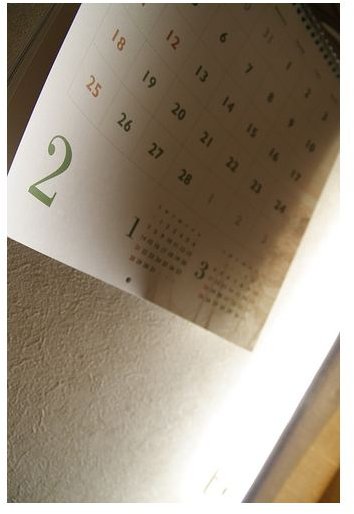 Solutions for Online Scheduling
Sharing a schedule has always been a bit of a hassle. As new changes are made it's easy to overlook someone when passing the changes throughout a team. This problem is worsened as factors like travel and telecommunication prevents team members from being in an office as these changes occur. The solution for these problems lies in the creation of online shared collaboration platforms that have been developed to accommodate business people's full schedules. These calendar sharing mediums aren't just for business people either. Families who have full schedules are also finding fixes to their busy schedules in these easy to use options that businesses take for granted.
These tools have provided countless solutions for calendar and scheduling problems that have arisen with a business world that is becoming more and more global as time passes. These solutions are only going to become more robust as time goes on, with new features added all the time.
(Photo Credit: i_yudai of Flickr.com under CC by 2.0 license)
Mobile Applications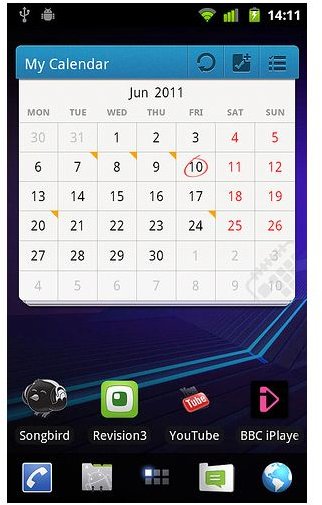 As smart phones become more and more common, there is a big push to use them instead of having to visit the office to send and retrieve important data. Smart phones are, in some cases, a lot more efficient and cost-effective than having a full office setup with a desktop computer since you're able to remain on the go and able to send and receive important data without having to anchor yourself to one place for too long. Some applications are even flexible enough to allow their desktop counter-parts to sync up with the mobile version as is the case with Google's calendar app.
Mobile online calendar sharing tools are fantastic because updates can be made even when there is only a cellphone connection if you have the data plan to support such functions. This is especially useful for teams that are often separated by travel or who work odd shifts and are never in the same place together.
The three major players in the smart phone business are Android, Apple's iPhone OS, and the Blackberry OS. Each has its ups and downs, but all offer hundreds of calendar sharing solutions. For more information on which of these platforms is the best option for your business or what the best apps for each platform are check out these great articles:
Top 5 Calender Applications for the Android
Best Calender Apps for the Blackberry
Best Calender Apps for the iPhone
(Photo Credit: Abul Hussain of Flickr.com under CC by 2.0 license)
Desktop Calender Software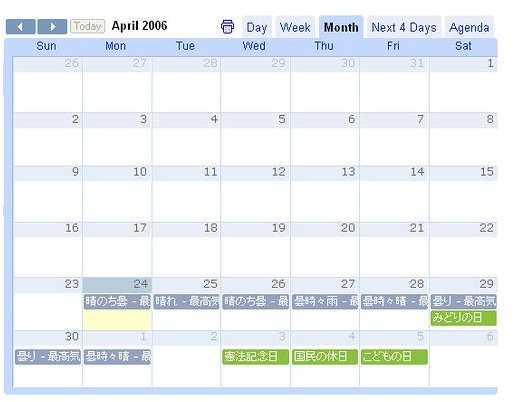 If your business has a lot of staff on office computers or working from a home office where their computers are running constantly it's a good idea to invest time in learning calendar services. These services offer a multitude of features, the main one being that they have the ability to sync up with everyone throughout your network. A synced network will see instant updates to the online shared calender collaboration as you make them, which is incredibly important if the schedule is constantly shifting, particularly around critical points where things get a little hectic.
These calendars can be shared privately either online or by taking the calendar file and attaching it to an e-mail. Also, as mentioned before these programs are able to sync up or at the very least, share with users who are on mobile devices when they cannot make it to a desktop or laptop.
A few examples of programs and websites that offer this service well are: Google Calender, Outlook 2007, OpenOffice, and Windows Live Calender.
(Photo Credit: Stella N.F. of Flickr.com under CC by 2.0 license)
Mass Collaboration
Mass collaboration is a method of collaboration that has gained traction as one of the most effective tools for sharing large amounts of data that revolves a single project or the whole company's goings-on. What mass collaboration is, in the simplest terms, is a wiki that anyone involved in the project or company can edit or contribute to.
Though mass collaboration is intended for much more than scheduling work, it's malleable enough to become a decent platform for sharing a calendar online. Using templates or layout pages that all team members can access or edit is a simple way to create a calendar that will update for everyone.
The downside is that it's very difficult to send out alerts that the schedule has been updated unless your team is actively browsing the schedule sheet. The mass collaboration option is, at best, a very nice guideline for long-term commitments or deadlines that are set in stone so that they are accessible at any time.
References