Tips for Converting From Thunderbird to Outlook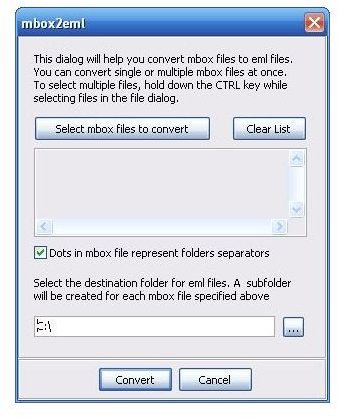 Preparing for the Conversion
If the time has come for you to discard the open source pleasures of Mozilla Thunderbird in favor of the corporate styling of Outlook for handling your email, it probably means that you will need to find a way of converting your emails into a suitable format so that they can be imported into Outlook.
Within Thunderbird you won't find any tools that you can use to perform this task – instead, making your email ready is a case of identifying the type of account you have, tidying things up so that they can be easily accessed in Outlook and generally preparing for what should be a pretty seamless and painless change.
Identifying Your Email Type
Whether or not you actually need to convert your data from Thunderbird to Outlook depends on your email account type. If you use a POP email account, then this will need to be converted. On the other hand, if your email is delivered from an IMAP server, then no conversion is necessary.
POP email is stored on a server until your email client – in this case Mozilla Thunderbird – logs on and downloads it. Once this has happened, the messages are no longer stored on the server, but on your computer.
IMAP, conversely, stores emails simultaneously on your email server and your computer, and syncs folder content so that you have the same data on all devices that have access to your email account.
You might consider ignoring the rest of the information listed below (unless you need to save contacts information) by converting your POP email to IMAP. How easy this is to do depends on your current email solution, but it will make things a lot easier in the long run when it comes to moving to new computers or accessing email on mobile devices if you have IMAP set up rather than POP.
What You Can Copy
If you plan to press on with the full data conversion, you will need to be aware of the data that you can copy. As data needs to be passed through two stages as part of the migration, reducing your emails to as manageable a size as possible would be a good idea. Discard of any spam and deleted items, as well as any sent items you're happy to forget about, and do away with any RSS feeds that you have setup in Thunderbird.
Ideally you should also ensure that your emails are sorted out as tidily as possible into folders as this makes the conversion utility run a little better than if you only had a single inbox folder with thousands of messages stored in it.
Converting Your Emails to Outlook
The task of converting your email messages from Outlook is a two-step process. First of all, the messages need to be converted into the .EML format from their original .MBOX format.
Secondly, the messages need to be imported into Outlook Express or Windows Live Mail (depending on your Windows version) and then exported into Microsoft Outlook.
Full details of the process can be found in How to Export Thunderbird Email to MS Outlook, which details the additional software you will need and how the messages can be successfully imported into Outlook.
Screenshot by author.
References
Author's own experience