Open Source Groupware Roundup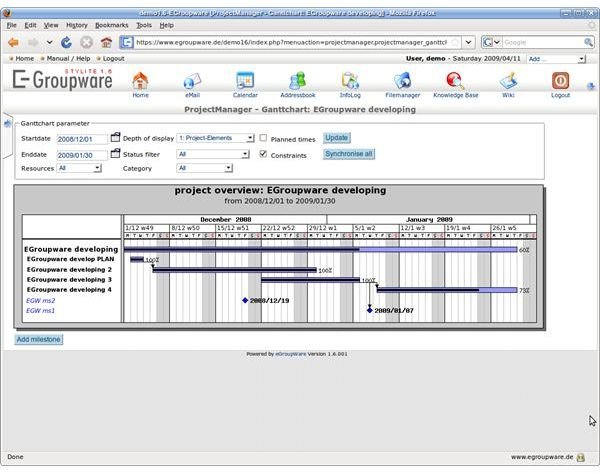 What Makes Collaboration Work?
Collaboration is the exercise of common tasks to accomplish a unique goal. The tasks are individual and can be separated from other tasks, but in combination they form a cohesive operation to complete a goal that cannot ordinarily be accomplished separately. For example, take a team sport, like football. It would be very hard, indeed impossible, to win a football game without collaboration. Even though there are different individual positions and responsibilities, when they are combined they make it possible to reach the goal of scoring a touchdown.
Groupware can do the same thing from a software perspective. Take a project for a business, for example. Then break down that project into individual components and assign tasks for the project to different individuals. When everyone works individually to complete their task, then together they can complete the project. Here are some groupware programs that can help you break a project down into manageable tasks.
For a further discussion on Groupware see Advantages of Groupware
eGroupWare
Start with your project and separate that project into specific tasks. Assign tasks to individuals. Keep track of the work that the individuals perform. This is where eGroupware comes in. It is a web-based, enterprise-ready groupware suite. It is a Linux-based framework that has a group calendar, address book, project management, e-mail, accounting and inventory. These applications share a user store and a flexible access control system to manage information sharing.
Ups and Downs
Ups: It has a free trial period and is part of the Open Source Project. It runs on Mac, Linux and Windows.
Downs: There is a minimum contract period of one year.
The download link for eGroupWare is https://www.egroupware.org/download.
PhProjekt
This is an open source groupware suite that allows users to manage e-mail, calendars, group projects and documents. It provides multi-project management with unlimited levels. Each project team can have its own workspace and its own set of modules to work with. There is also an interactive Gantt chart. It also includes contact/team manager modules, request and support trackers as well as a note system. For project managers it also includes time card systems so they will know who is doing what and for how long.

Ups and Downs
Ups: A fully functioning suite of applications that make project collaboration easy to perform.
Downs: Its modular set up means that it can be quite complicated to set up.
The PhProjekt website is https://www.phprojekt.com/
Citadel
Citadel is a turnkey open-source groupware solution for e-mail and collaboration. One simple installation delivers a multitude of powerful features. It is primarily a Linux-based system; however, you can get a VMWare version that hosts Linux but will run in Windows. This way the Linux OS is not a stopping point. VMWare is a company that make virtual machine software. This is like having an operating system inside an operating system. The hosting OS and the virtual machine client act independently of one another.
Features
It has many standard features that you would normally find in groupware such as email, calendaring, address books, bulletin boards, and instant messaging. Data stores are built-in; this means that worrying about dependencies and config files is not necessary and is a thing of the past.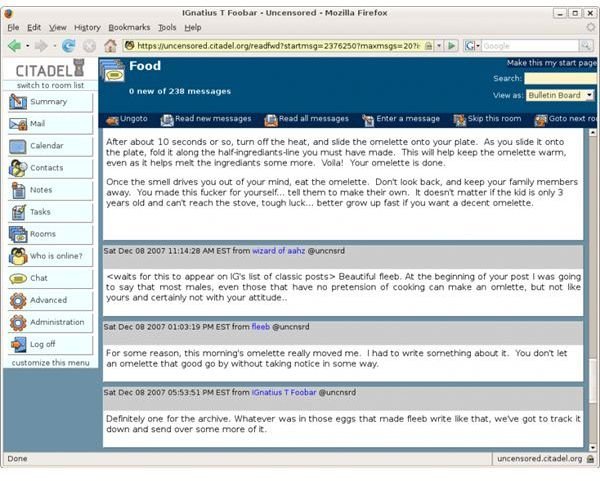 Ups and Downs
Ups: It is an Open Source Program and comes with a one-step installer.
Downs: Supports only Linux; to use it in on a Windows System, you need the VMware pre-built version.
You can find the download link to Citadel at https://www.citadel.org/doku.php?id=installation:start
Zimbra
Zimbra is a part of VMWare. It is an open source groupware program for e-mail and collaboration. It is more than just software; it is a server that hosts VMWare. In this case Zimbra is a Linux server, but with VMware, the OS can be any kind. It has integrated e-mail, contacts, calendaring, sharing and document management. The server operation provides desktop synchronization to users on any computer.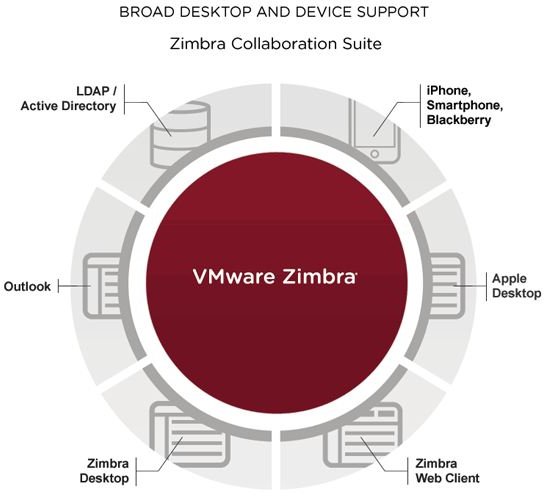 Ups and Downs
Ups: There is a 60-day free trial; The Open Source edition is free.
Downs: Windows programs can only be run on VMWare.
You can find and download Zimbra at https://www.zimbra.com/downloads/
Summary
Open source programs use Linux as a base operating system very often. That allows users to make changes to the programs. Windows OS are not open source; they are proprietary and only developers working for Microsoft can make changes to the core OS. Yet Open Source programs have a lot of viability and a lot of effort goes into making the software functional. The same can be said about Open Source Groupware. It is functional but powerful, and easy to use.
References
eGroupware: Image: https://www.linuxlinks.com/portal/content/reviews/Project/Screenshot-eGroupWare.png
PhProjekt: https://www.phprojekt.com/develop
Citadel: Image: https://www.citadel.org/lib/exe/detail.php/screenshot-webcit-bbs-2007dec16.png?id=screenshots
Zimbra: Image: https://www.zimbra.com/products/