Top 5 Sites That Offer Online Meetings For Free

Need for Free Online Meeting Sites
Cost cutting and cost-effectiveness are the two terms that define the smart organizations in the modern times. Online meetings are necessary to collaborate, work efficiently and deliver results in time. There are paid services that enable users within a group to connect and collaborate with each other. However, there are numerous free sites offering the same services–obviously with very minute drawbacks like advertisements–helping save money and collaborate within a group even when the members of the group are at different locations.
Here is a list of 5 sites that host online meetings for free.
Yugma.com
Yugma derives its meaning from the ancient Sanskrit language that means 'togetherness or meeting'. Yugma is the most popular and most reliable free online meeting platform offering collaboration services to its clients since 2003.
Yugma offers free web conferencing, free online meetings, desktop and presentation sharing and organizing webinars. The company offers its services in two ways; one is a fully-equipped paid service, for which users are charged based on their mode of collaboration. The second way is free sharing, which suits small organizations and students, but it does not support all the features and also comes along with advertisement banners. However, for free, bearing with advertisements is not a bad deal at all.
Dimdim.com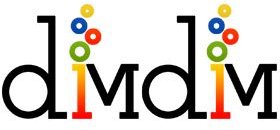 Dimdim, acquired by Salesforce in 2011, has emerged as a major competition to Webex. Dimdim offers webcam broadcasts, desktop sharing, web-conferencing and other collaboration tools. An open source version of the software was also released to make sure that the benefits of free online sharing reach a wide range of users and clients across the world.
The unique feature of Dimdim is its collaboration with other CRM tools, and compatibility with other open source collaboration tools available in the market. With up to 10 users, meetings can be held for free and above that, one has to pay $225 for hosting meetings for up to 50 users, and using collaboration tools offered by Dimdim. There are other paid plans well for large number of users, however its free services are very popular among small scale industries and organizations.
Vyew.com

Vyew is a collaboration tool offering installation free sharing and collaborating services. It offers real-time room sharing and it is one of the easiest collaboration services available in the market. The free version allows a limited number of users to participate in group meetings, conferencing, document sharing and video sharing. It is flexible and does not require an expert workforce to work on it. It is also very easy to integrate Vyew with your normal work routine so that you work and collaborate with your team at the same time.
Vyew has this amazing feature of document sharing so that your team can review it, edit or modify it. The tool is supported on Windows and Mac and it allows maximum 20 users to share, collaborate and work in a team free of cost.
Buddy Meeting

Buddy Meeting is an open source utility designed for educational and business purposes. Soon to be integrated with Moodle, Buddy Meeting integrates with the already existing system in place and makes your work easy and simple. It makes use of open source technologies and helps in sharing documents, making presentations to a group, video sharing and remote desktop sharing as well.
The maximum number of people participating in a Buddy Meeting is 25, and in most cases that is more than enough. All you need to do is to sign up and send invites to the people you want to be a part of your group meeting. Set a password, invite people and you are done for your group meeting, no emails, no reminders, it is just as simple as that.
Stixy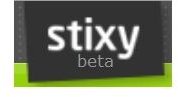 Based on the concept of sticky-notes, Stixy is a unique document sharing and collaboration website. It is aimed at small groups, family and small enterprises. You can share documents with your friends, plan your common schedule for the next meeting, and simply share your stixy-board with other members in your group.
It is a unique website offering an online meeting for free, which empowers the users with flexibility and customizable options, to make your stixy board meaningful and easy to understand for others in your group.
References
https://www.buddymeeting.com/index.php
Images : All the images remain property of their respective developer [of the services].