Advantages of Groupware for Project Collaboration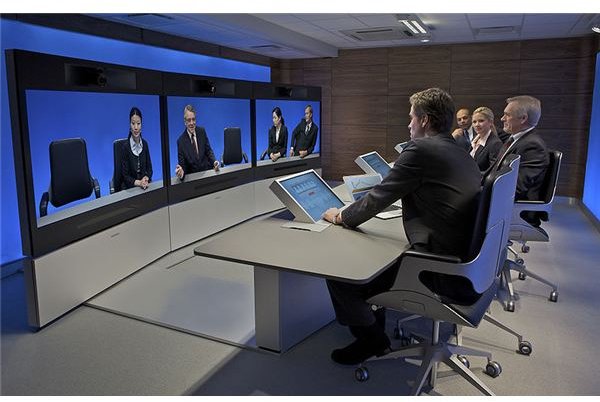 What is Groupware?
Take any software that permits groups to communicate with individual members better and you have groupware. There are a variety of programs that you can use for groupware. These include scheduling, email, task management, chats, newsgroups, project collaboration, shared phonebooks, and shared contacts. Even social network programs like Facebook and Twitter are examples of groupware because they inform others in the group about what is happening to the project.
Among the advantages of Groupware is the inclusion of a central repository where files or documents are stored. Groupware also includes document version management or document versioning as well as a change management system. You can also have shared calendars and task management.
See also: Benefits of Groupware for Collaborative Teams
Start Communication
Once you have determined what the business project is that you have in mind, you can start communication. All the participants of groupware do not have to be in the same location. Communication can be remote and long distant.
Allow Communication
Most software allows communication only to one person. It is hard to transfer a document to an entire group, for example, have it modified and changed, and send it back to the original person, where the cycle can start over again. But with Groupware, you can keep track of the changes, who made them, and how they affect the project. This is revision control, and with collaboration, which is one of the hallmarks of Groupware, it allows communication to be possible.
Telecommuting
Personal presence is not necessary. A project can be manned by individuals in distant locations and still make timely and important contributions. This can save time and cut expenses. It can guarantee that meetings or deadlines can be met, that changes can be performed in a timely manner, and that all persons can participate.
Image: Source Tandberg Corporation, Published under Wikimedia Commons
No Travel Costs
Groupware can save expenses because travel will not be an impediment to the performance of the team. Thus project costs will also be less. Team members can perform their specific functions wherever they are and are not relegated to specific locations.
See also: Top 10 List of Groupware Sites
Solving Problems
But perhaps the most important advantage of groupware is the constant effort made to complete the project in a timely manner. Everyone can see the progress that is made, the changes to pursue, the parts that must be finished. Problem-solving can be an ongoing feature because anyone on the team can make contributions to the project and suggest solutions, even if they are not directly involved in a specific part.
Examples of Groupware
Both Facebook and Twitter have been mentioned as examples of Groupware. Facebook allows you to select your group for communication, whileTwitter only lets people send messages to one another that get to the point right away. The message-sender only has 140 characters to work with. But there are other examples.
With e-mail, voice and video conferencing, as well as project and document management software like SharePoint, you can communicate with others to confirm progress in the project or, on the other hand, if there are problems with the project. In either case, these programs can keep you apprised of the condition of the work.
Disadvantages of Groupware
The biggest problem with Groupware is the micromanagement tendency that can come about. If a team can make modifications or changes to any part of the project, then there could be a tendency of the team leader or someone else stepping in and running the project himself. This would defeat the purpose of the collaborative effort.
Also, a false sense of project costs and controls can come from Groupware. Since Groupware can reduce costs, there may be a tendency to jump to the conclusion that all projects can be brought in for the same costs. This, however, would be incorrect. Each project has to be identified for the elements that make it. This includes personnel costs or equipment costs. A project has to be viewed independently and analyzed on its own terms. Groupware may be a help, but not until the project is understood in its own dimensions.
Summary
The advantages of Groupware include the ability to start and allow communication to take place, the reduction of costs with telecommuting and cutting down on travel time. Groupware also makes problem-solving easier because anyone in the team can make contributions. Groupware reflects teamwork.
Sources
BeginnersGuide.com What Are the Advantages to Using Groupware, retrieved at https://www.beginnersguide.com/enterprise-software/groupware/what-are-the-advantages-of-using-groupware.php
UsabilityFirst.com. Introduction to Collaborative Software, retrieved at https://www.usabilityfirst.com/about-usability/web-application-design/collaborative-software-groupware/introduction-to-collaborative-software/