Top 10 List of Groupware Sites

Top 10 Groupware Sites
Off late, groupware sites have increased in numbers by leaps and bounds. Every day a new groupware site comes into existence that boasts about its uniqueness, user control flexibility and numerous other things. However, when we want reliable and quality information, we just cannot rely on any website that claims to be most unique website ever made.
Here is a list of top groupware sites that are tested by times and boast of very good traffic numbers. After all, people do not visit a site in huge numbers just to pass time, and along with that the high Google page rank speaks for the backlinking that happens to these sites speaking for their active audience.
1. Microsoft Exchange
Microsoft Exchange server is a leading groupware software and it takes first position in our list of groupware sites. The software enables the users to share email, manage projects by sharing tasks, documents, files and web enabled access to authorized data within an organization or group. It also allows data storage. Microsoft Exchange is the most reliable name, and the latest features like email archiving updates and inbox management have improved its functionality and effectiveness. Another important feature of this tool, is auto-correction tips before a user sends an email. This automated software has helped numerous organizations to improve their overall work efficiency, by providing fast and reliable sharing and communicating services.
Alexa Ranking: 25 Google Page Ra****nk: 9
2. SourceForge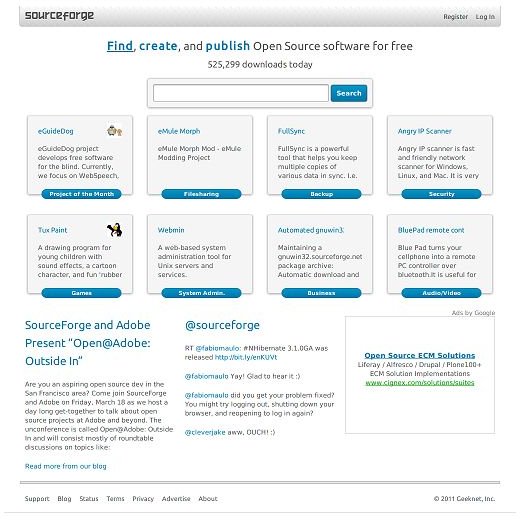 SourceForge.net is considered as the major global repository of the open source codes. Software developers, students and web clients make use of this site across the globe, and this site has become an ever growing source of quality content and reliable information for open source enthusiasts. A storehouse of more than 200,000 active projects, Source Forge is a complete sharing and groupware platform. The most popular feature of Source Forge is the revision control tool that enable developers to keep a check on the software codes and programs. Online developers can contribute to the existing projects, and it has resulted in the development of numerous open source groupware tools, that are used all across the world by software companies and organizations.
Alexa Ranking: 133 Google Page Rank: 8
3. Scribd

Scribd.Com, a brainchild of a Harvard Graduate, Scribd has become a top groupware site that allows its users to share documents, and eBooks of different formats. With the rising popularity of Facebook and other social networking sites, Scribd has introduced a unique feature of Readcasting, that allows users to post their Scribd documents directly onto social networking sites. In a very short span of time, it has become the largest online book sharing website. The online sharing tools are easy, user friendly and the unique iPaper technology of the site has made it possible for millions of users across the world to, not only access the shared documents and books, but it has also contributed to promote Green Technology across the globe.
Alexa Ranking: 227 Google Page Rank: 8
4. Drupal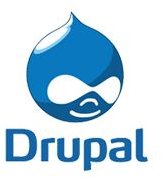 Drupal.org is one of the most widely visited content management groupware sites. Drupal runs forums, blogs and helps web enthusiasts all over the world to make the maximum use of groupware content management. Drupal is free and it belongs to the amazing world of Open Source. Today, Drupal is used by numerous online communities and forums. The basic website building using Drupal is very simple and users can make use of blog posts and advice shared by experienced users on the Drupal forum. The most important feature of this website is the sharing and communication network of experienced users, that enable new users to learn and implement Drupal CMS.
Alexa Ranking: 353 Google page Rank: 9
5. Issuu
Issuu.com, a Webby Awards winner of 2009**,** is mainly a document sharing website.

Most of the shared documents can be viewed online, while some of them can be downloaded free of charge. It is a publishing and sharing platform, and it is very popular among publishing houses, because they can use it as an audience building platform. Using the Smart Look feature, Issuu enables other publishing websites to share their documents into Issuu editions, so that the maximum number of users can make use of the shared documents.
Alexa Ranking: 811 Google Page Rank: 8
6. Basecamphq

Basecamphq.com is a project management collaborative website, which has marked its presence across the globe in very little time. The website believes that project completion is all about communication among the different members of the team, and that's where this website makes an impact. The communication network of the website makes it one of the best groupware collaboration websites.
Alexa Ranking: 840 Google Page Rank: 7
7. Webex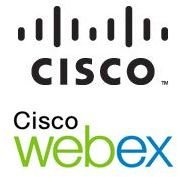 Webex.com is a subsidiary of Cisco, and it offers desktop sharing technology, enabling people within a group or organization to interact with each other, share files and remotely participate in the project building activities. Webex offers remote support and meeting center services that are latest groupware technologies and help organizations to reduce costs and improve workflow efficiency. Webex makes it possible to organize meetings among different team members and helps in delivering results in time, through effective communication and sharing information. .
Alexa Ranking: 1575 Google Page Rank: 7
8. Blinklist

Blinklist.com is a link sharing service where people can share, send and view links shared by hundreds of users. The user can customize his links and form a network on the website, so that a close group of people can share similar links. Share as many links as possible, save them, let people see what you have found in the sea of the Internet. Sharing information is the best way to help people, because it not only saves time spent in searching for the relevant data, but it also enables people to get quality content from trusted sources. Blinklist is a great groupware website that is used by millions of users and many organizations.
Alexa Ranking: 3943 Google Page Rank: 7
9. Zimbra

Zimbra.com has made its presence felt in both the open source and commercial sector. Email, calendars, user interactive interface and document sharing, are the main features of this website. Zimbra also offers synchronization services for mobile devices, which helps the companies to reduce the overall cost of ownership. Email collaboration is the expertise of Zimbra.com
Alexa Ranking: >5000 Google Page Rank: 9
10. KickApps
KickApps.com came into existence in 2005 and it is the last member of our Top 10 list of groupware sites. Within 5 years, it has made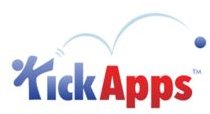 a huge customer base that makes use of its flexible video, document and content management services. Customizable templates, widgets, video sharing tools and other customization options for websites are also available. As a social community builder, KickApps has emerged as a strong competitor in the market.
Alexa Ranking: >10,000 Google Page Rank: 6
References
Image Credit**:** All images and screenshots remain the property of the respective developer.