What Are the Best Webcams for Skype?

Microsoft LifeCam Cinema Web Cam
One of the things that you want from a web camera is high video resolution with top quality audio. For that turn to Microsoft LifeCam Cinema Web Cam. It offers a 720p HD widescreen with autofocus. It has a high-precision glass element lens providing more accurate colors and sharper video. It has ClearFrame technology to deliver a detailed smooth video, and it works even in low light conditions. It also has TrueColor Technology to automatically control exposure for bright and colorful video. Finally, it has a digital microphone embedded in it. Cost: 59.95.
.
Logitech Portable Webcam C905 Web Cams
Another of the best webcams for Skype is Logitech's C905 Web Cam. The Logictech autofocus allows images to stay sharp, even in closeups (up to 10 cm from the camera lens). It also has a 2-megapixel sensor and can create up to 8-megapixel photos (software enhanced), so every video call and photo will look sharp. It comes with RightLight2 technology so even if you make a video call in a dim or poorly backlit setting, the camera will adjust to produce the best possible image. Other features include Video Effects so you can spice videos up with neon splashes and fish-eye distortions; and it has HD video recording so others can see you in widescreen video in HD quality. It also has Logitech Vid so that video calling is free, fast, and easy for you and anyone you want to talk to. There is a built-in microphone and it is compatible with instant messaging. Cost: 79.99.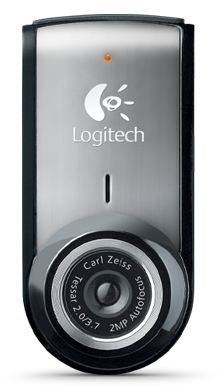 Creative Labs Live! Cam Laptop
The Creative Labs web cam is another easy to use a Skype-functioning web camera. It has a true HD sensor comes with high photosensitivity, and it will capture high quality images even under dim lighting conditions. The Live! Cam Socialize HD presents a 1280x720 widescreen video resolution at up to 30 frames per second. This is good for smooth video playback, especially on a widescreen display interface. You can spice up video effects with face effects, avatars, and doodlings. You can create HD videos with Movie creator, and upload Facebook and YouTube videos. Cost is 39.99.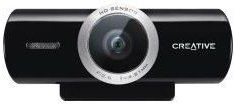 HP KQ246AA 8.0MP Deluxe Webcam
It is a Personal Web Camera with a CMOS Image Sensor Type. It comes with a USB 2.0 port interface and it has a Video Capture Resolution of 640 x 480 or 1280 x 1024 or 800 x 600. It has an 8-Megapixel still image capture with software interpolation, and a 1.3-Megapixel sensor with Autofocus embedded in a small form factor; good for portability. It has a digital video capture speed of 30 frames per second. It is a low-end web cam that does not have many of the features that the other web cams reviewed here have. But with an easy setup, and portable, it's minimalist features allow users with simple expectations, just a web cam, to be satisfied. Cost 42.99.
.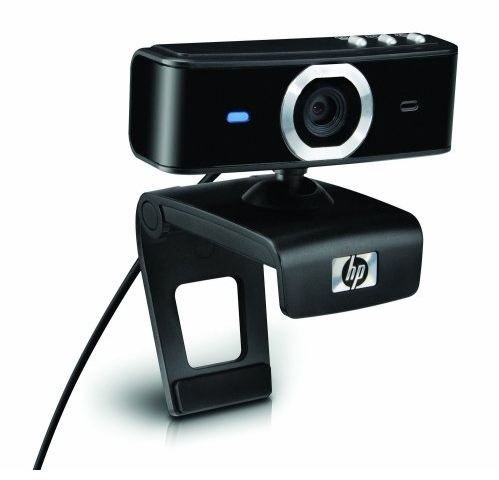 .
Logitech Webcam C210
This webcam comes with Vid HD; it is built into the webcam so calling is easy. Vid works with Windows several Microsoft OS's XP, Vista, or Windows 7. It has a 640 X 480 pixels video capture. The photos are software enhanced with up to 1.3 megapixels for high picture quality. There is a built-in microphone with RightSound technology The universal clip fits laptops, LCD, or CRT monitors. Cost 29.99.
.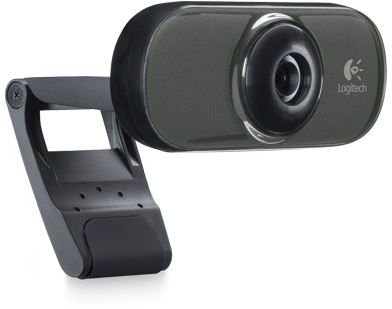 Summary
Skype is very popular because it is easy to use as an Internet VoIP service provider. This makes phone calls cheaper. Furthermore, with many new technologies available, Skype takes advantage of many of them to provide a robust service. These five choices are among the best webcams for Skype. In many cases prices on Amazon may be slightly less than stated here.
See also: How to Install and Configure Skype on Windows
And: A Look at Compatible Skype Phones and Skype Mobile Phones
And: How to Set Up Skype with Business Phone Systems
Sources
Microsoft LifeCam Cinema Web Cam
Image: https://www.microsoft.com/hardware/digitalcommunication/productdetails.aspx?pid=008
Logitech Portable Webcam C905 Web Cams
Image: https://www.logitech.com/en-gb/webcam-communications/webcams/devices/5868
Creative Labs
Image: https://us.store.creative.com/Live-Cam-Socialize-HD/M/B002OAVQJ8.htm
HP HP KQ246AA 8.0MP Deluxe Webcam
Image: https://dealnay.com/9510/hp-kq246aa-8.0-mp-deluxe-webcam.html
Logitech Webcam C210
Image: https://www.logitech.com/en-us/webcam-communications/webcams/devices/7022