Top 5 Affordable Collaboration Software Packages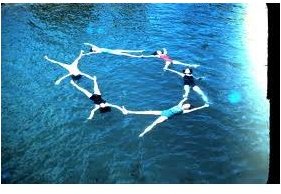 The Importance of Collaboration
In the global environment, many companies utilize a workforce that includes employees and outsourced partners scattered throughout a variety of locations. Collaborate tools allow seemingly disparate departments to simultaneously participate in the same project in real time. The integration of collaborative software applications, is one of the best entry level project management tools that you can use, allowing for more thorough information sharing. Ultimately this will result in a substantial improvement in the efficiency and overall effectiveness of the entire organization.
Evaluating the Planning Process
Once the domain of large multinational companies, affordable collaborative software tools are now easily accessible to both small and medium sized businesses. They are available in a variety of configurations that help promote the development, editing and
management of collaborative projects.
Since competing collaborative software applications may have different areas of emphasis, it is important to carefully evaluate the various aspects of the team's current development process. Aligning project management deficiencies with the appropriate collaborative software package will result in the greatest gains in productivity over the shortest period of time.
image: https://commons.wikimedia.org/wiki/File:PikiWiki_Israel_5710_Rhythmic_gymnastics.JPG
GanttProject
Although there are many commercially available shared solution packages, the following installed applications combine exceptional ease of use with a fully functional and comprehensive set of collaborative tools.
GanttProject is a project scheduling and management tool that is cross platform in nature. It runs on Windows, Linux, MacOSX and has open source code for customizing. Among the various applications is a charting tool which can be used to draw dependencies, define milestones and create task breakdown structures. The resources component prioritizes different project elements and manages their allocation through the resource chart.
Projects are shared through WebDAV and can be imported and exported through Microsoft Project formats. Results can also be exported to spreadsheets in .CSV format.
Perhaps the best feature of GanttProject is that it is a free download.
PHProjekt
PHProjekt is a modular based software application that is highly flexible and can be customized for a variety of different project types. The software has an easy learning curve and avoids redundant and unnecessary features. PHProjekt can be used as a server or web based program and is most commonly used in intranet environments.
PHProjekt uses a project structure tree model that can be divided into numerous levels of sub-projects into nearly infinite detail. It contains a highly interactive calendar with reminder options sent by email or SMS text.
Contact and team management modules are available along with support trackers and a useful note system. Other optional features include a voting module and a self contained mail server management system.
Project InVision
Project InVision is a suite of project and portfolio management tools that provides four separate components. These include Portfolio Management, an Executive Dashboard, Time Tracking and Enterprise Reporting.
Each of these modules is integrated to constantly analyze and evaluate overall project progress, while identifying structural weaknesses and new opportunities. The system focuses on allocating resources to optimize organizational priorities. Collaboration between individuals and the team is seamlessly implemented across departments and distance.
EnterPlicity
EnterPlicity software is designed to provide project management tools to everyone involved in the development process. Information is categorized and funneled through an automated system, that results in precise and clearly defined analysis.
EnterPlicity integrates with Gantt Charts and can be easily imported into Excel or Microsoft Project. There are also a variety of available online work tools that monitor resource and portfolio management.
Broadband Collaborative
Broadboard Collaborative works to streamline the collaborative process, and deliver an enterprise system at an affordable cost. Inefficiencies and bottlenecks are eliminated by streamlining and focusing tasks, through the use of an intuitive interactive system. The versatility of Broadwalk is unparalleled as a development platform.
The system can be implemented almost instantly, and provides the means to manage projects, conduct multiple discussions, enter revisions and share attachments. The Microsoft Office suite of tools is also built into the system
Collaboration is Affordable
For any sized business, affordable collaboration software offers numerous benefits that can lead to better productivity, more focused planning and greater success in final project implementation.