Jobs for Landscape Architect: Career Opportunities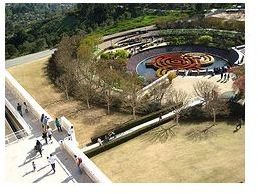 The types of jobs for landscape architects are varied. The nature of the work attracts people who are interested in the appearance of a certain place and the use of live plants. The career attracts people who enjoy designing public parks, gardens, residential areas or even colleges and shopping malls. But the companies for landscape architect aren't only looking for landscape planning or landscape designing services. Duties may include choosing a location for roads or passageways. Restoration of natural places is also in the job description. Responsibilities include working with engineers, surveyors, scientists, or foresters. They can also include working in schools to help others that have chosen this path. Here are a few options.
1. Landscape Designer
Landscape architects spend a lot of time in an office making plans and designs, but that is not their entire work schedule. They have to do research and meet with clients and other professionals. They might have to prepare models and come up with cost estimates. Designing landscapes is one of the jobs for landscape architect career goers. This involves laying out designs for streets, buildings, recreational parks, forests and much more. The truth is that the job isn't as predictable as it may sound. Every job has its distinct challenges and you must find a way to overcome them using your background, education, and experience. Designing a landscape almost has to be in accordance with the given weather conditions and requirements. You have to take everything into account and include the client's wishes as well. An experienced landscape designer can earn about $70,000 annually.
2. Landscapes Creation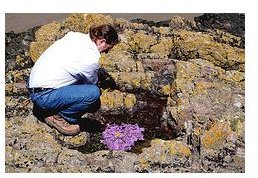 Creating landscapes is another of the jobs for landscape architects, and it differs from designing a landscape. Creating involves a hands-on approach to landscaping as well as working with professionals in other areas and builders. Creating landscapes might involve planning, but the focal point for you will be getting it done. The landscape architect monitors the implementation of his designs while the contractors do the work. Landscape creators also plant trees and plants, in addition to the installation of fountains, lights, etc. They supervise and direct the construction to meet their plans and specifications, which may include the building of patios, decks, and similar structures. There are landscape architects that work on a variety of projects and others that specialize in a particular slot, such as highway planning, parks and playgrounds, or environmental remediation. In short, the work of landscape designer is different from the one who creates landscape. Landscape creators charge about $12 per hour.
3. Teacher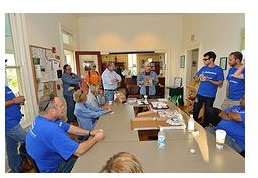 In order to find jobs for landscape architect careers you will need a bachelor or Master's degree in landscape architecture. This means that landscape architects can also work in education once they have a high enough level of education and experience. There are many sub-categories and expertise areas of landscape architecture. Courses can involve surveying, construction, ecology, or urban planning. If you plan to get a job as a teacher you could assign your students real projects in order to provide them with hands-on experience whenever possible.
4. Nursery Manager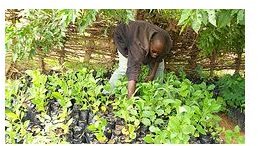 If you do not like to work far away from your home, landscape architects can opt for a career as nursery manager. The job responsibilities include planting and harvesting the plants. The manager is also responsible for pest and weed control. An experienced worker in the this field can earn anywhere between $30,000 to $60,0000 annually.
The job opportunities will vary depending on geographic location and economic conditions. Usually during a recession real estate sales go down and construction slows to a crawl. In these years the competition for jobs is higher and there can be potential layoffs, although the nature of the job means you will probably have an easier way of finding steady work in jobs for landscape architects.
Resources
Images:
https://www.flickr.com/photos/koshalek/3419227770/
https://www.flickr.com/photos/66176388@N00/800689183/
https://www.flickr.com/photos/lancecheungmedia/5074040309/
https://www.flickr.com/photos/plant-trees/4902780852/
Refrences
US Bureau of Labor Statistics, at https://www.bls.gov/oco/ocos039.htm
Prospects.com. Landscape architecture, at https://ww2.prospects.ac.uk/p/types_of_job/landscape_architect_job_description.jsp
MyMajors.com. Landscape architecture major, at https://www.mymajors.com/landscape-architecture-major
US Bureau of Labor Statistics, at https://www.bls.gov/oco/ocos172.htm