How to Become an Architect – Colleges and Universities, Education, Internship Experience, License, Job Prospects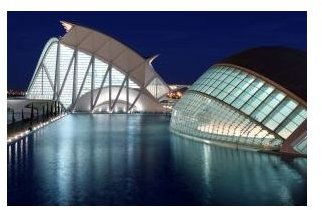 An Overview of How to Become an Architect
If you've the passion to design buildings and other physical structures, take the architecture career route with the knowledge of how to become an architect. The strong skills you have in math and creativity give further thrust to consider architecture to build your professional life. If you're still in high school and want to become an architect, give more focus to courses like calculus, trigonometry and drawing.
Can you enter the job market soon after you complete the bachelor's or master's degree in architecture? No. First, complete the mandatory internship. Next, pass the rigorous registration examination and obtain a license. Then, you can work as an architect.
Give traction to your plans to become an architect with a strong resolve to reach your goals. Such a commitment is central to your success, a
s it's a long journey to reach your architect destination. It can take more than nine years to accomplish your mission.
Here is the info on how to become an architect:
1. Education: Earn a bachelor's degree in architecture. Ensure that the program you choose has the approval stamp of the National Architectural Accrediting Board (NAAB). Be aware that the time to get your Bachelor of Architecture degree is five years. Take the extra one year into the picture to plan the budget and efforts for your education.
If you already have an undergraduate degree in another field, enroll for the graduate program in architecture. In such a case, the graduate school may grant you a conditional admission. How many years do you need to get the master's degree? It depends on the number of prerequisite courses you've to take in architecture and other. One year to five years is a good estimate of the time to complete the graduate program.
Join the American Institute of Architecture Students (AIAS). As a member of AIAS, you've the opportunities, among others, to network and publish your work in Crit, which is the international journal of AIAS.
2. Internship: Work as an intern in an architectural company to fulfill the needs of the Intern Development Program (IDP) of the National Council of Architectural Registration Boards (NCARB). A registered architect should supervise you at work. Keep in mind that you must gain 5,600 training hours. How many years do you need to complete the training? It depends on whether you begin the internship while at school or after you graduate. Three years would be the minimum time you need for the training. Learn more about the IDP from the IDP Guidelines and the Handbook for Interns and Architects.
Become an associate member of the local chapter of the American Institute of Architects (AIA). It is a valuable resource for architects and interns on information, continuing education, publications, market research and others. AIA assists you, among others, find an IDP mentor and coordinator.
3. License: Take the Architect Registration Examination (ARE). Success in ARE entitles you to obtain a license. With it, you can call yourself an architect, seek an architect job or establish your own company and offer architectural services.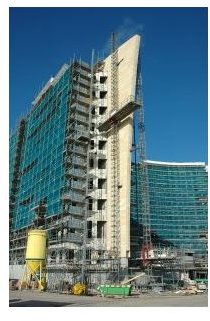 What are the Career Avenues for an Architect? A broad array of career choices are available for you after you obtain the license to practice as an architect. The career options range from working as an architect for a company to faculty member in a college / university to writer for architect- and architectural related websites, blogs and online and print newspapers and journals.
After you obtain your architecture degree and before you qualify to work as an architect, there are a number of jobs you can seek that harness your education and training. Such occupations help strengthen your resume. Here are some of the positions for which an architectural background would be helpful: cartographer, CAD specialist, furniture designer, animator and civil engineer. Of course, the faster route to qualify for the license and work as an architect is to take the ARE as soon as possible, after your internship, with a solid preparation.
Image Credits: Rulers and pencil: sxc.hu/nkzs; Valencia, Spain - sxc.hu/lockstockb; Building site: sxc.hu/pale