MBA & Career Change - Can an MBA Help Your Career?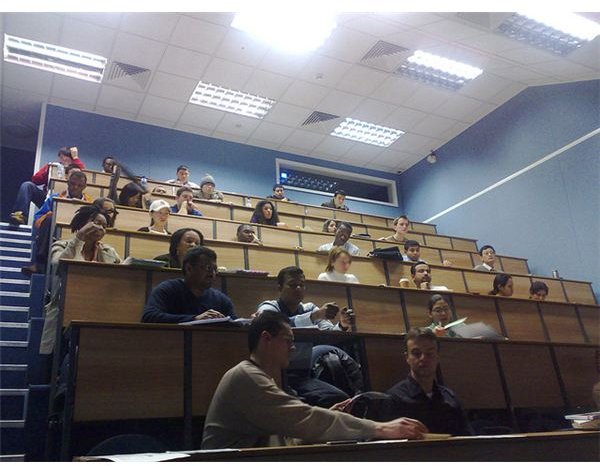 An MBA or Master of Business Administration degree, awarded by universities after a year or two of graduate-level study in business management equips the student with competency in major functional management roles. The benefits of an MBA however extend to much more than inculcation of such knowledge. An MBA helps accelerate one's career, boosts one's salary levels, and makes the ideal platform to launch an MBA career change initiative.
Image Credit: flickr.com/Mark Kobayashi-Hillary
Introspection
One of the big advantages of an MBA degree is that the program provides an opportunity for introspection and self-reflection. The MBA program encourages participants to identify their strengths and weaknesses, and shape their career paths accordingly. Many a times, busy executives remain in the rut of the work routine, rarely having time to pause and think whether what they do matches what they want or what their like.
Most MBA programs have a career assessment test at the onset. This enables the participant to identify his or her own priorities, tastes, and aptitudes, and corresponding career options. The MBA program allows the candidate to focus and refine such individual traits and develop competency for the related careers.
Generic Knowledge
An MBA equips the person with a broad knowledge of basic and generic skills that find application across all industries and sectors. It provides practical knowledge of functional areas such as marketing, finance, human resources, operations, and systems management, all indispensable irrespective of the industry or sector. In the age of workforce flexibility and diluted job descriptions, most employers prefer people with such basic skills that can easily be applied to any job.
Most people who pursue an MBA not only achieve competence in functional knowledge, but also develop soft skills such as nurturing employees and listening to gut instinct, which establish competence at work.
The inculcation of such generic skills provide a strong foundation for a career change, and topping up this foundation with the required knowledge of the new sector makes the perfect recipe or change. The MBA program itself prepares the candidate to take up such technical learning by equipping them with skills and techniques to enhance their learning abilities, and instilling motivation and a sense of purpose.
Networking and Exposure
The benefits of an MBA program extend to better exposure and networking.
All decent MBA curriculum incorporates class discussions, projects, field visits, and summer internships, providing students with valuable exposure and experience in different fields and functions without having to commit to any one sector or functional area.
Such initiatives also help the MBA candidate spread their range of contacts and network better, especially with key personnel in the industry where the person strives for a new career. An MBA classroom is in itself a mix of professionals from various sectors and industries, allowing for a free flow of ideas and information that broaden one's horizon, exposes one's thoughts to different levels and perspectives of thinking, and provides new insights.
The key factors that determine success of a career change endeavor are knowledge, guts, determination, and luck. An MBA provides the first, and facilitates the second and third.
While an MBA degree is not essential to have on one's resume to change careers or progress in one's job, people with an MBA usually succeed in their jobs, earn more, and remain more likely to land new or higher level jobs regardless of the career path.
References
Bloomberg Businessweek. "The B-School Route to Career Change." https://www.businessweek.com/smallbiz/content/jan2006/sb20060118_796343.htm. Retrieved 02 December 2010.