Requirements Being a Athletic Trainer – Education & License, Personal Characteristics, Job Prospects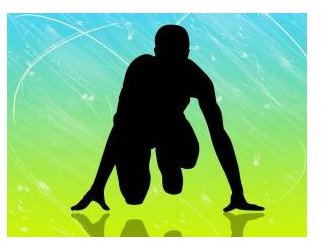 What are the Requirements for Being an Athletic Trainer?
In today's economy, the employment outlook for athletic trainers is bright. If you like sports and wish to seek an athletic trainer job, here are the requirements: Being an athletic trainer demands you've specific education, certification and personal traits.
What's Athletic Training? It as an allied health occupation. The American Medical Association (AMA), in 1992, gave this recognition to athletic training.
What does Athletic Trainers do? AMA says that athletic trainers team "with physicians to optimize activity and participation of patients and clients." It outlines the four major roles of an athletic trainer:
Prevention
Clinical evaluation and diagnosis
Immediate care
Treatment, rehabilitation, and reconditioning
Who do Athletic Trainers Treat? Athletes and others who have muscle injuries and bone diseases. Athletic trainers also teach their clients and patients on how to prevent injuries. These professionals advice sports players of the protective items like bandages they should use, and help apply them, to prevent sports injuries.
Education: A bachelor's degree is the first rung in the ladder to reach the athletic trainer job. The degree should be in athletic training, health and fitness or a related field. Make sure the program you choose is accredited by the Commission on Accreditation of Athletic Training Education (CAATE). It has the list of accredited programs.
An undergraduate degree makes you eligible to apply for an athletic trainer job. With a master's degree, however, you gain a competitive edge in your job hunt. Further, to apply for some athletic trainer positions you must have a graduate degree. In fact, as per the Career Center and Salary Survey Information Flyer of the National Athletic Trainers' Association (NATA) nearly 70 percent of athletic trainers hold a master's or doctoral degree.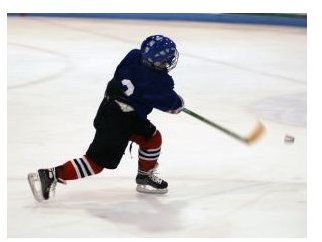 Certification: Take and pass the Board of Certification (BOC) exam. Get all the details of the exam from the BOC Exam Candidate Handbook. With the Athletic Trainer Certified credential, apply for your license or registration.
Teaching Certificate / License: If you opt to work for a high school or a university, you may have to play a dual role. It is of an athletic trainer and a teacher. For the latter, you would need to have the credential that paves the way for you to teach.
Personal Characteristics: Stress and long hours are some of the keywords of the athletic training profession. Be aware that not all athletic trainer positions are nine-five jobs. A week in excess of the forty hours is a norm in some work settings. A classic example of such an environment is in colleges and universities in sports season. Some times you've to work on weekends too. As an athletic trainer, you have to keep the athletes in great shape – always. Some of the decisions you make in your work could impact not only the health of your clients, but also their professional life. Your work may also involve travel. All these require that you've a strong physical stamina and the aptitude to handle pressure.
Like with all jobs, strong communication skills are one of the athletic trainer job requirements. Being an athletic trainer calls for excellent interpersonal skills. For athletes and patients, you aren't just an athletic trainer. You are also a person who they can trust and are a friend and guru. In addition to excellent knowledge and skills in preventing and treating injuries, you should be a person always with the smile and a sense of humor that has a healing touch.
Who Hires Athletic Trainers? Hospitals and private clinics, high schools, colleges and universities, professional sports teams and fitness centers are the main employers of athletic training professionals.
How much Athletic Trainers Make? According to the Bureau of Labor Statistics, athletic trainers, in 2008, earned $39,640 as the median annual wage. The professionals on the lower-end of the salary spectrum made $23,450.
Image Credit: Athlete sxc.hu/mmagallan; Ice skating sxc.hu /mrsmas