Alternative Law Degree Career Options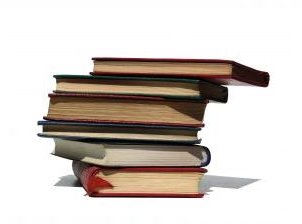 Introduction
Getting a law degree can lead to a lucrative, rewarding and flexible career option for those interested in the legal process. In general, lawyers can create their own businesses and explore different aspects of the legal field such as litigation, contracts and management. Lawyers can specialize in different aspects of the law such as real estate, family, bankruptcy, corporate and criminal.
Generally, law school takes approximately three years to complete for those with adequate backgrounds. Typical law school courses include Torts, Constitutional Law, and Civil Procedure. Elective law courses for specializing are available for students to take after completing the first year. For instance, students interested in the preserving the environmental may elect to take a course in environmental law. While in school, studetns should take specific electives preparing them for various law degree career options.
To prepare for law school, students can take more undergraduate courses in research, expository writing, public speaking and business law. To get accepted into law school, students should have high GPAs from undergraduate school, solid LSAT, recommendations from teachers and mentors and a good personal interview.
Careers in Law
There are many law degree career options that utilize graduates skills as lawyers. Students can choose to be attorneys by passing the bar exam and practicing law in their state. As attorneys, they can choose to specialize in different types of law such as criminal, civil, family law and entertainment. For those students who decide not to practice law, there are other paths to consider taking.
Some students combine their law degree with other graduate degrees and work as corporate librarians and legal consultants. For instance, law school graduates with backgrounds in psychology and the social sciences can work as jury consultants or litigation specialists. Those with law degrees and management degrees can run law firms as managing partners. In other words, not all lawyers litigate in a courtroom. Many law school graduates, by choice, will never see the inside of a courtroom but will instead work in a home office, corporation or law library. Common non-courtroom career choices for lawyers are –
legal research and writer
legal head hunter
legal analyst
dispute mediator
accountant and tax specialist
law professor
Yet, another choice of career for lawyers is becoming an entrepreneur by owning a private practice. This option is an exciting and often tried option by many law school graduates. The U.S. Bureau of Labor Statistics recommends that aspiring law firm owners first get their feet wet by working part-time in an established law firm or by setting up a small practice in a suburb or small town setting.
Job Outlook
According to the U.S. Bureau of Labor Statistics, about 26% of lawyers are self-practitioners with the majority of them working in corporations as staff attorneys. The field of law is expected to have an increase of about 13% into the year 2018 with job growth concentrated in the corporate sector. Salaries for law school graduates are attractive and vary depending on the environment. For instance, according to the National Association of Law Placement, in 2007 law school graduates working in corporations earned $69K compared to those in private practice, who earned $100K.
References
Top Law Schools.com – law school rankings
https://www.top-law-schools.com/rankings.html
U.S. News & World Report.com – How to get into law school ?
https://www.usnews.com/education/best-law-schools/features/law-school-admissions
(Photo courtesy of FreeDigitalPhotos.net - https://www.freedigitalphotos.net)