Finding the Best Fashion Design Degree Career Options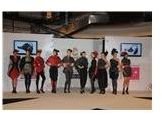 Fashion Designing
Fashion designers sketch designs of clothing and accessories and apply the right color combination after studying the latest fashion trends, and oversee the production of the designs.
Fashion designing is a broad career option, and most fashion designers select a niche, and even sub-niches. Some of the popular niches include:
Clothing Design - The most popular niche among fashion designing options. Clothing designers design and create apparels such as causal wear, formal wear, sportswear, intimate apparel, suits, and more for men, women, and children.
Footwear Design - Includes the design and creation of shoes and boots of various styles and types.
Accessories - The design and creation of handbags, belts, scarves, hats and other similar items that add finishing touches to outfits. Some accessory designers work with jewels and precious stones to add élan to their finished products. Some fashion designers specialize in clothing, footwear, or accessory design, but most create designs in all these three major fashion categories.
Most fashion designers translate their hand sketches to computer-aided design (CAD) applications that allow making prototypes to test various color and other combinations. Fashion designers competent in CAD applications could strive for a niche career making CAD prototypes for other designers.
Fashion designers usually start as apprentices of experienced designers, marking patterns and sketching. Experienced designers in design firms advance as chief designers and department heads. Most designers, however, work independently, and many have their own retail stores.
Image Credit: Wikimedia Commons
Fashion Merchandising
Next to fashion designing, fashion merchandising ranks among the most popular fashion design degree career options. The major roles of a fashion merchandiser include:
Displays - Setting up a perfect display at boutiques and department stores to optimize the utility of the accessory and impress the customer, thereby creating a positive customer experience. For instance, a leather belt on its own may not catch the customer's attention, but pairing the belt with the right sweater, jeans and shoes make it attractive and a much desired item.
Marketing - Generating interest in new styles and products, aimed at setting trends, through various methods such as advertisements, endorsements, organizing fashion shows, and more.
Trends - Attending fashion shows to study new trends and convey those trends to retail stores.
One sub-niche is a fashion buyer career, which involves making buying decisions on behalf of the boutiques based on market trends and knowledge of customer psychology, and negotiating with suppliers and manufacturers.
Fashion merchandising jobs require both a fashion sense and good knowledge of business management skills such as strategy and marketing. Key skills required include forecasting ability, communication skills, and analytical ability.
Fashion Stylist
A career as fashion stylist is another option for fashion designers. Fashion stylists arrange completed garments and accessories on celebrities and models in an appealing way that enables them to make a good impression and boost self-confidence. Such stylists find work when recording music videos, advertisements, television shows and movies, and in fashion shows and high society parties.
Key skills required to become a fashion stylist include good knowledge of fashion, color sense, creativity, ability to innovate, good communication skills, and good organization skills.
Fashion Photography
Another interesting fashion design degree career option is fashion photography.
Fashion photographers schedule, direct, and organize sets, travel to locations to capture the right shot, and market the photos, besides taking photos or capturing videos.
Success in fashion photography requires artistic sensibility and a good eye, the ability to set and capture a mood, creativity and innovation. Others include technical skills to make best use of cameras and other equipment, organization skills; besides the ability to work well in teams and a knack of eliciting the cooperation of others.
A closely related option to fashion photography is fashion journalism, which requires reviewing new creations of top design houses each season, and reporting fashion related news.
Other Options
People with fashion degrees also find employment in many other professions not directly related to fashion designing. Some such careers are interior designing, apparel manufacturing, event management, and audio-visual technical roles.
Careers in fashion designing and allied fields are popular and much sought after, thanks to the glitz and glamor associated with the profession. The industry is highly competitive with a low growth rate of only one percent.
A degree is fashion designing is the basic qualification, and success depends on talent and inculcating the required key skills, besides a good exposure through training or apprenticeship.
Fashion designers held about 22,700 jobs in 2008. Much of the employment is concentrated in regional fashion centers such as New York and California.
References
Bureau of Labor Standards. Occupational Outlook Handbook 2010-11. Retrieved from https://www.bls.gov/oco/ocos291.htm on 02 December 2010.
"Fashion Career Center." https://www.allartschools.com/art-careers/fashion-design/fashion-career. Retrieved 02 December 2010.
Career Options in Fashion. "https://www.fashion-design-schools-colleges.com/fashion-career-options.htm". Retrieved 02 December 2010.