Tips on How to Advance Your Administrative Assistant Career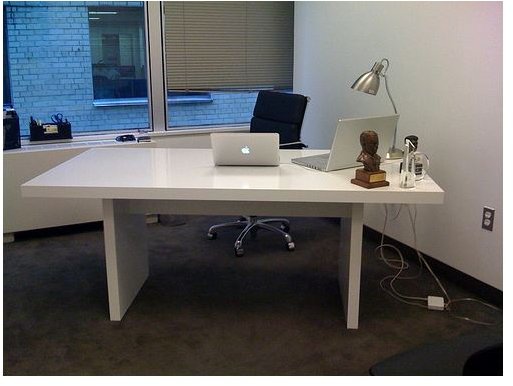 An administrative assistant performs administrative and clerical tasks such as organizing and maintaining files, handling correspondence, creating presentations and reports, planning and scheduling meetings, disseminating official communications, operating fax machines and photocopiers, handling travel arrangements, and coordinating other administrative activities. Advanced tasks include negotiating with vendors and providing training and orientation for new staff.
Administrative assistant jobs remain popular owing to the general nature of tasks that does not require much specialized or technical skills. Such jobs also offer the maximum opportunities. But the ultimate question is how to advance your administrative assistant career?
The popularity and opportunities notwithstanding, success and advancement require proficiency in several skills such as ability to multi-task, good communication skills, ability to coordinate activities, advanced computer skills, people skills, ability to strike rapport with people, ability to maintain discretion, good judgment, organizational or management ability, ability to take initiative, ability to work independently and much more. Most people in the organization consider the administrative assistant as a "jack of all trades and the master of every one of them."
Image Credit: flickr.com/David AII06
Keeping Abreast of Developments
Much of the administrative assistant tasks of the 1980s such as filing, taking notes, and stenography are now either obsolete or automated, and in an increasingly competitive world, administrative assistants more and more assume responsibilities earlier held by managers. The administrative assistant now implements decisions, and has grown in stature from a personal assistant reporting only to a manager to a valuable member of the team.
Success as an administrative assistant in the new scheme of things requires keeping abreast of the latest developments related to both the profession and the industry where one operates. For instance, an administrative assistant in a pharmaceutical company requires a thorough knowledge of the industry, at almost the same level as that of senior managers and executives to perform efficiently.
Niche
The specific job duties of administrative assistants depend on the industry and title. For instance, administrative assistants in the medical field, in legal offices, in schools, and other places all require specialized knowledge and expertise that may not easily be transferable to the same job in another industry. As such, one good way of career advancement for administration assistants is by identifying and developing a niche and working your way upwards in the administrative assistant career path.
Track-Record of Accomplishments
The best way to advance in an administrative assistant career is by establishing a track-record of accomplishments, or becoming a proven performer. This includes performing all the assigned tasks with perfection, in a timely manner.
Skills required for establishing such a reputation includes a strong conceptual acumen, good knowledge of the industry and organization, ability to strike up a rapport with key personnel across the organization and in the external environment, flexibility, and adaptability, and ability recognize important tasks and prioritize.
Skills and Qualifications
While even high school graduates with basic office and computer skills might secure jobs as an administrative assistant, career progression and advancement invariably require good skills and thorough competence. With administrative assistants entrusted with more responsibilities than before, more and more employers look for college degrees and a high level of computer proficiency.
Specialized training programs designed for administration assistants, relevant to the industry might aid career progression. Institutions such as the International Association of Administrative Professionals, National Association of Legal Secretaries, Legal Secretaries International, International Virtual Assistants Association and others offer certification programs for administration assistants. Advanced certifications as Accredited Legal Secretary (ALS), Certified Professional Secretary (CPS) and or Certified Administrative Professional (CAP) offer avenues for further career growth.
The number of people employed as secretaries and administrative assistants in the U.S. was about 4.3 million in 2008, making them amongst the largest occupations in the U.S. The career has an estimated growth rate of 11 percent, which is almost the same as the average growth rate of all occupations.
References