Culinary Career Advice 101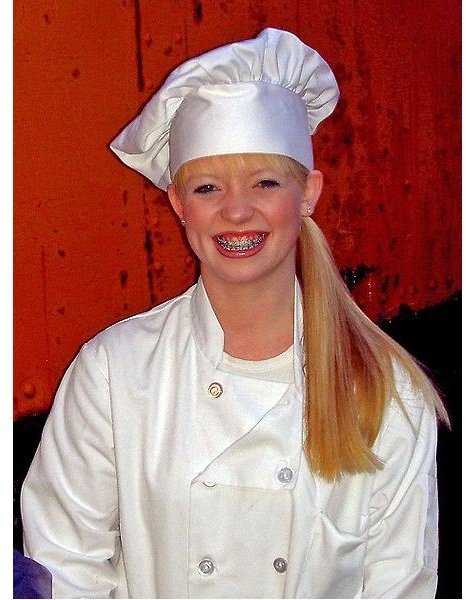 Starting Out: Paying Your Dues
Celebrated chef Andrew P. Nutter(1) once offered this culinary career advice to students: "You can not build a reputation on what you are going to do."
Careers in the culinary field are intensely hands-on and require the aspiring chef, culinary educator or master baker to first learn the basics of kitchen duty. Chef Nutter (whose academic life led him to study Food and Institutional Administration as well as Hospitality Administration) started his culinary career in a pizzeria while also going to high school.
While would-be future chefs might try to travel the same route, opportunities also include fast food or chain restaurant food prep work and line cooking. The Bureau of Labor Statistics (BLS)(2) defines the cook as a person who follows a predetermined recipe and utilizes the kitchen appliances and tools to prepare the food. Prep workers do the slicing, dicing, cleaning and measuring. Training is on-the-job and via vocational courses.
Tip: Earn a high school diploma or GED; take vocational classes when offered. Although not needed for this step on the culinary career ladder, they are a must for advancement.
Working toward Supervisory and Specialty Positions
Becoming a chef, serving supervisor or head cook requires equal amounts of hands-on experience, drive and education. These types of positions may take the culinary worker away from the stove and into the manager's office, where it becomes necessary to hire and train, coach and fire staff members. Basic human resources functions as well as purchasing duties frequently fall on the shoulders of these professionals.
At this juncture the culinary professional also specializes in a given career track. For example, the BLS(3) explains that – at the chef and head cook level – the American Culinary Federation offers certifications for pastry- or personal chefs as well as culinary educators. Training that assists the would-be chef to get to this level includes attendance at a culinary arts college and also the completion of a formal apprenticeship. From there, the next step on the career ladder is work as a personal chef, caterer, pastry chef or restaurant owner.
Tip: Inquire at the culinary institute of your choice if prior work experience translates into college credit. This lets you graduate faster and saves some money in the process.
Job Outlook
Due to the high turnover in the food service industry, there is always a need for cooks. The need for food preparation workers is a couple of percentage points lower (6 percent) than the need for cooks, but it is still rising until 2018. The same holds true for chefs, head cooks and culinary professionals in supervisory positions. Culinary instructors – those opting for culinary careers outside the kitchen – will likely see the largest jump in employability(4); falling under the heading of self-enrichment educators, this field is likely to experience a 32 percent growth jump.
Culinary career advice would be incomplete without pointing out that this field is as much science as it is art. In addition to specializing and building contacts while learning, thinking outside the box and blazing a new career trail is entirely possible. In the alternative, working up the culinary career ladder is a good path to success.
Looking for more options? Check out the rest of Bright Hub's collection of career guides and profiles.
Sources
Photo Credit: "Woman wearing a traditional chef's uniform" by Matt/Wikimedia Commons at https://www.bls.gov/oco/ocos064.htm