Transform Your Life with Grants for Career Change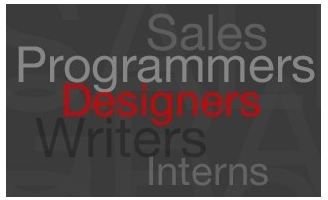 About Career Change Grants
Job satisfaction is a key indicator that determines how long people live and how healthy and happy they are while they are alive. This
means that those who are unhappy with their job should consider finding another line of work. Those who are unemployed should consider changing fields as a last ditch effort to stave off homelessness. Career change, however, is often easier said than done.
Career change is risky business, especially during bad economic times. Even during an economic boom, people hesitate when faced with the uncertain task of trying something new. After all, the cost of education and training alone is enough to make a career change impossible for some people. Fortunately, some help may be available that can get you on the path to a new job today.
Image Credit: Wikimedia Commons/EPConnects
NAFTA Career Change Grants
North American Free Trade Agreement (NAFTA) displacement grants such as the Transitional Adjustment Assistment Program (NAFTA-TAA) provides money for workers who have lost their job because of NAFTA to get training for a new career. If your job has gone to Mexico because of this government action, you may qualify.
Applicants for TAA grants must file a petition that includes at least three displaced workers and their former employer. Of course, being the government, there are a lot of hoops to jump through, but if you really want a new career, this could be a good way to get a grant for a career change.
To learn more about these NAFTA grants, visit the U.S. Department of Labor information site.
Career Change Grants for High Demand Professions
When the country is short on skilled professionals that are in high demand, the government offers career change grants for those willing to go back to school to change jobs. The Promoting Rigorous Career and Technical Education Programs of Study (POS) Program is one example of these job change programs. You can get money to retrain for jobs in the fields of nursing, teaching, science, and other fields depending on current workforce conditions.
For information about POS and similar programs you should visit the Perkins Collaborative Resource Network (PCRN) Web site. This is a government website that includes a wealth of information about federal career change grants. You can even find links to state-based grants on this site.
Pell Grants for Career Change
Pell Grants are available to workers who have lost their job and want to return to school as preparation for a new career. These grants are issued on a needs-based criteria to people who have not yet earned a bachelor's degree. If you have recently lost your job, go ahead and fill out a Free Application for Federal Student Aid (FAFSA) even if you think that you have too much money.
If you are denied a Pell Grant at first, you can request a professional judgment from your college's financial aid office that will give you an exemption based on your unemployment and your inability to find a job in your present line of work. Visit the U.S. Department of Education Pell Grant Website for more information.
Second Chance Career Change Grants
The Second Chance Act offers grant opportunities that can provide career change grants and other job training programs. If you have made mistakes in the past and need some help getting your life started again, this is a program that is worth your consideration. Getting a job when you have a criminal record can be difficult but not impossible, so take advantage of all the help that is available for you.
Conclusion
You have just read about some of the opportunities you have to get career change grants. Check up on these and look for others until you find the help you need to get the job, career, and life of your dreams.