Free Accounts Payable Resume Samples You Can Use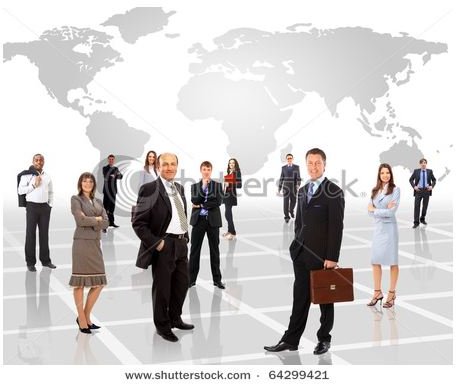 Overview
A compelling résumé effectively markets your career accomplishments in a way that immediately enhances your job search efforts. In essence, your résumé is a marketing tool that, when properly designed, will position you to move ahead in the selection process. With a well-written résumé, an accounts payable professional can briefly, quickly, and succinctly present their capabilities in a way that allows the hiring authority to easily justify your bid for employment with their company and move your résumé to the "action" pile. This article reviews four components of an effectively designed résumé and provides two accounts payable resume samples to use as guides when developing your own résumé.
Career Summary
The career summary section demonstrates key skills, summarizes career experience, and highlights industry keywords. Please visit Microsoft Office's website to view some accounts payable resume samples that demonstrate industry keywords you may use to capture a potential employer's interest. Additional keywords can also be accessed by visiting the Free Resume Builder. When properly written, this section will titillate employer interest enough to continue reading the remaining document and schedule an interview. Finally, this section offers applicants a significant advantage as the keywords will easily differentiate you from other applicants when your résumé is entered into the company's applicant tracking database.
Career Accomplishments
The career accomplishments section supports and substantiates the statements made in the career summary section. To this end, you should only include professional accomplishments that clearly demonstrate your previous achievements as an experienced accounts payable professional, or if you don't have direct experience in the field, soft skills the employer might consider useful. Further, the accomplishments included here should be quantifiable and measurable. For example, as an accounts payable professional you may include an accomplishment that reads as follows:
Processed 5,000 check requests on a monthly basis totaling $100,000 in accounts payables.
Remember, in this competitive job market, a targeted résumé will be substantially more meaningful and effective. Essentially, you should include career accomplishments that showcases the strengths and capabilities of an accounts payable professional.
Work Experience
The work experience section highlights the applicants overall work history and should include critical job duties pertinent to the accounts payable profession. To support the career accomplishments section, include job duties that support your candidacy and when doing so, incorporate any additional accomplishments that allow you to underline any specific accounts payable expertise you may have.
Education and Certifications
In this section, jobseekers traditionally include any educational background they have acquired beginning with the most recent. This section is usually the last section included in the résumé unless the candidate is a recent college graduate. Typically, recent graduates place their education credentials before their professional experience. Additionally, accounts payable professionals should include any certifications essential to their industry. For example, the Accounts Payable Network (TAPN) offers a certification program to accounts payable professionals that is well-respected. Additionally, consider including your certification as a keyword in the career summary section as certified recipients are often in high demand.
To identify additional accounts payable résumé samples you can use to spruce up your résumé, please read Bright Hub's Using Google Docs Resume Template. For additional resume writing tools you can immediately apply, read Bright Hub's An Introduction to Making Your Resume with Word.
Image credit: https://www.shutterstock.com/pic.mhtml?id=64299421