A List of Job Opportunities with a Romance Languages Degree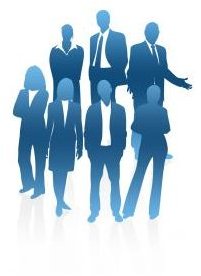 You can earn a living by finding job opportunities with a romance languages degree. Although many romantic language majors pursue graduate school or a professional school, you can enter the job market after you graduate with your bachelor's degree. There are obvious career choices where your knowledge of Spanish, Italian or French would be a plus, but there are not so obvious ones that a romantic languages degree would be perfect for. Here are some jobs to consider as you think about what to do with your career:
1 - Speech Pathologist
A speech pathologist is also called a speech therapist or speech-language pathologist. It's one of the higher paying job opportunities with a romance languages degree. The salary range for a speech pathologist is $57,000 and $79,000. The work of a speech pathologist is to help clients with speech disorders to speak clearly and communicate better. A background in romantic languages can be helpful when working with clients who want to change their accents, and understand a new language. You can work independently or with others, such as social workers, doctors and educators. You can also work part-time and meet clients in your home, at facilities or in the home of your clients.
2 – Foreign News Journalist
You can combine your love for journalism with your education to find journalism job opportunities with a romance languages degree. As a foreign news journalist, you can work in the countries whose cultures and languages you studied to report news. You can work for news bureaus and agencies based in that country or abroad. You can also forge your own path as an independent foreign news journalist and contract your services to web, print, radio or television new services. The median salary of a foreign news journalist is $65,000.
3 – Translator and Interpreter
If you enjoy writing and utilizing your expertise in the romantic languages, then you should consider a career as a translator. Your primary duties and responsibilities would be to take written documents in one language and translate them into another. You can work in the business sector, and even launch your own translator business. An interpreter does the same thing, expect using oral communication. You can interpret what's being said by someone based on a recording or in a real time. Interpreters work in both the private and public sectors. The salary range for a translator is $33,000 to $57,000, and an interpreter can earn between $26,000 and $53,000.
4 – French Teacher
There are many settings where you can work as a French teacher. If you earn a master's or higher degree, you may be able to work in higher education. You can teach French to adults, a small group of school age students or one-on-one. You can also find opportunities in the private sector, such as teaching corporate employees who need to learn the language in order to conduct business. The median salary of a French teacher is $52,000. You can also work as a Spanish or Italian teacher if you have the knowledge and skills to do so.
It's not easy to land job opportunities with a romantic languages degree, because each job is most likely going to have a lot of competition. You should do what you can to put your best foot forward and stand out from the competition.
Image Credit: Jana Koll
References:
Payscale.com: Speech Therapist Salary https://www.payscale.com/research/US/JOB=Speech_Therapist/Salary
Payscale.com: Translator or Interpreter Salary https://www.payscale.com/research/US/Job=Interpreter_or_Translator/Hourly_Rate