Job Prospects Naturopathic Doctors – education, licenser and job opportunities for naturopathic doctors

Are Naturopathic Doctors in Demand? – An Insight into the Job Prospects
Naturopathic medicine profession is on a growth track with positive job prospects. Naturopathic doctors today have the opportunities to work in a variety of settings. What are the reasons for the demand for these professionals? It includes the growing number of people who are opting for natural therapies. Here is an interesting stat: The National Center for Complementary and Alternative Medicine says that about 38 percent of adults and almost 12 percent of children in America use complementary and alternative medicine (CAM).
Here's another reason for the rise of the naturopathic field: Today, many health insurance companies include naturopathic medicine in their list of therapies that qualify for reimbursement.
A Brief Overview of Naturopathic Medicine: One of its main philosophies is to diagnose and treat the causes of an ailment.
Naturopathic medicine, also known as naturopathy, emphasizes a holistic approach for the comprehensive evaluation and treatment of problems. This medicine considers the whole-person, and gives thrust to prevent and fight illness. What's the focus of naturopathy? It's the inborn self-curing capacity of the human body. Yoga, meditation, changes in habits, food that aids good health and natural therapies, like homeopathy, are among the key elements of the treatment kit.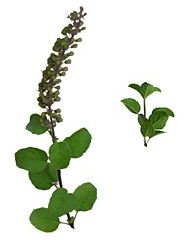 Role of a Naturopathic Doctor (ND): The foundation of the practice of a naturopathic doctor is the six principles of naturopathic medicine. The practice involves the use of natural methods and non-toxic therapies that have roots deep in the ancient healing system. Today's progress in medical science is also a strong base for the work of a ND. What type of ailments do NDs treat? From ulcers to anemia, diabetes to asthma, they treat all type of health problems. NDs also educate patients to manage their health on their own through natural means and medicines.
Job Opportunities for NDs: After they graduate, the majority of NDs setup their own clinics or work for an established practice. Some NDs, however, enroll in residency programs. The doctors who take this route aim to gain an in-depth clinical experience.
Here are a few of the other settings where NDs can work: hospitals and clinics that offer integrative medicine as primary care physicians, corporate organizations and other as consultants and medical colleges and universities as faculty members. Research positions are an option for those with the aptitude and interest in R&D.
Personal Traits for a ND: First, you've to have a strong trust in the power of nature to cure ailments. Second, you should be aware of the time – eight years – to reach your ND destination. It means four years for your bachelor's degree in science / pre-med and the same duration for your naturopathic medicine degree. You've to sustain your resolve to invest money, efforts and time throughout your journey toward becoming a ND. Third, you've to check if you require licensure to practice in your state. If you do need it, then you've to include that in your time estimates.
You also have to be proactive, and have networking skills, to find a job. Of course, you also need to maintain a fine balance between your personal and professional life.
Educational Requirements: If you wish to become a ND, you should have a four-year graduate degree in Naturopathic Medicine. Your degree should be from a college or university accredited by the Council of Naturopathic Medical Education (CNME). Where can you get a list of such institutions? The Association of Accredited Naturopathic Medical Colleges (AANMC) is an authentic resource to find the colleges.
Keep in mind you should have a strong science background before you can pursue the graduate program in Naturopathic Medicine. Psychology, biochemistry, physics, math and botany are among the undergraduate courses that make it easier for you to gain admission to the medical school. In fact, a pre-med degree makes you a solid applicant.
Salary: According to AANMC, resident doctors salary range from $20,000 to $30,000 a year. Experienced NDs earn an average of $80,000 to $90,000 a year, with the potential to peak $200,000. In their first year of work, recent graduates make less than the above averages.
Licensure: In some states, NDs must have licenser before they can practice. Take and pass the Naturopathic Physicians Licensing Examinations (NPLEX) to qualify for the license. Get more info about NPLEX, when you can take it, the courses you've to study and other from NABNE.
Image Credit: Photo and illustration by the author.