Paralegal Career Options – The Employers, Education and Experience Requirements, Job Prospects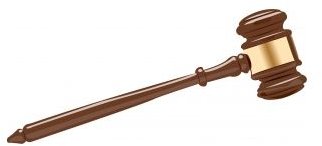 Discover the Paralegal Career Options
If you've an interest in the law field, it would be prudent to explore the paralegal career options in today's economy. The Bureau of Labor Statistics projects the employment growth as much faster than the average. It further says that the "Employment of paralegals and legal assistants is projected to grow 28 percent between 2008 and 2018." So it's natural for many people to opt to pursue this career. It means an intense competition for the jobs.
How can you set yourself apart from other applicants in the job market? With your interest as the basis, you should plan to work in a specific area. That way, you can choose the relevant paralegal courses in college. Here are just a few of the topics for you to specialize in: medical malpractice, patents and trademarks and domestic relations.
Personal Characteristics: The type of work in the law field demands you invest long hours. It means you've to build and nurture endurance. Strong communication and public-relation skills are also essential. The latter skills matter the most if you've to deal with the general public in your everyday work.
Educational Requirements: Persons who have an associate, bachelors or masters degree in paralegal studies have the best paralegal career options. What if you've a degree in another field? Enroll for and get a certificate in paralegal studies. The good news is that you can get a paralegal certificate from an online program. How fast can you complete the program? It depends on how many courses you take at a time. The typical period ranges from seven to seventeen months.
Before you enroll for a paralegal education program, make sure it's approved by the American Bar Association (ABA). An ABA-approved paralegal program ensures you get the quality education.
In a few cases employers may hire applicants without a paralegal degree, but who show excellent promise. Such companies will train the candidates on the job. This type of hiring is rare.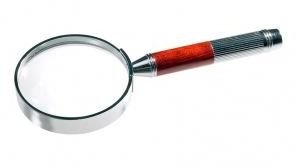 Computer Skills: A job duty of paralegals involves information research for the cases assigned by their attorneys. Strong skills in online and CD-ROM law databases help you find the relevant information. It will be an additional asset for you to conduct research, if you've the skills to find information on the web through the advanced search features of the main search engines. Experience in word processing and spreadsheet software is also mandatory.
Work Experience: If you have experience in the law field, the prospects for you to land a paralegal job are higher. Paralegal specialization in specific domains and work experience in those areas, even if it's not law-related, can give you an edge in your job hunt.
To enter the world of work sooner, you should prepare while still in college. Internships are a great way to strengthen your resume. See if you can also volunteer to work, say in a law firm. Any part-time work – even if it involves only shades of law functions – can benefit your job application.
Who Hires Paralegals? Private law firms are the main employers. The legal department of corporate organizations is another job avenue. Such companies are in, among others, the real-estate, insurance, healthcare, finance and environment domains. Pursue paralegal career options also in Federal and State government agencies. If you're keen to serve the senior citizens, minorities and financially disadvantaged people, then programs that offer community legal services opens yet another door for you to land a paralegal job. If you've an entrepreneurial spirit, you can also work as a freelancer. Temp paralegal jobs are great for those who want flexibility in their work. It's also among the routes to seek a permanent position.
Certification: After you gain work experience, you may want to obtain the certification credential. It can help you seek a better salary and move up the career ladder. Here are the certification options for paralegals: Certified Legal Assistant (CLA), Certified Paralegal (CP), Registered Paralegal (RP), Professional Paralegal (PP), American Alliance Certified Paralegal (AACP) and Advanced Paralegal Certification (APC).
Image Credits: Law Hammer: sxc.hu/wilpersou, Magnifier: sxc.hu/Leonardini