Four Easy Ways to Change Your Image for a Job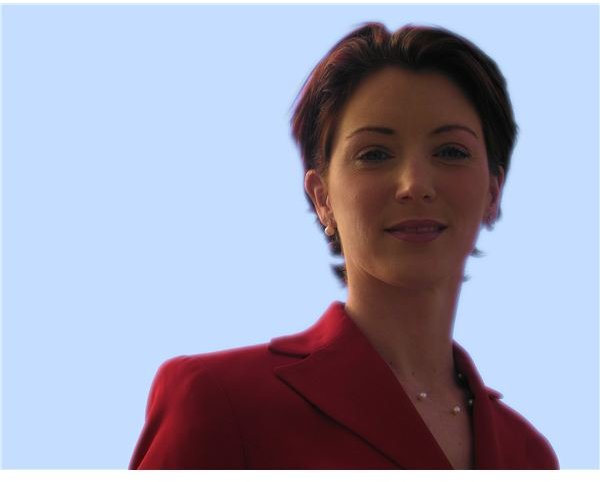 Organizations naturally develop standards for dress, behavior and ethics. Many formalize the requirements in an employee handbook and code of conduct. Even if you comply with these requisites, you may find that you don't get first look when it comes to recognition or promotions. It's possible your career image is in need of a makeover. Here is some sage advice passed down from a mentor, dress and act for the job you want to have.
Are you not sure where to start? There is no need to reinvent the wheel. Look around you and find a source of inspiration. Identify someone who has the reputation, job responsibilities and recognition to which you aspire. Consider how the person achieved this status. Is the person a mentor you can reach out to? If not, you can still learn a great deal by observation. Don't compromise your principles or individuality. Instead, make common sense choices in the areas discussed below to change your image for a job.
Dress for Success
Dress for the position you want, not the one you have. It may be well within the dress code to wear long shorts in the summer on casual Friday. But, if your manager sticks to dress jeans, then you should probably follow suit. Are suits the norm? If so, keep several in your wardrobe rotation. Should you wear a new shirt that is probably more appropriate for happy hour? Definitely not!
The fact is dress does matter. It sets a tone in business. First impressions take into account dress. And, unfortunately, first impressions matter in the working world whether you are seeking new clients or interacting with another department. Changing what you wear is the easiest step in changing your image for a job.
Actions Speak Louder Than Words
You may say you want an office with a window, a title or a raise. But, do your actions tell a different story? Satisfactorily meeting performance standards will only take you so far. The employee that gets the new job or promotion usually demonstrates additional leadership characteristics as well. Consider what behaviors are valued or frowned upon in your organization.
When a project is due, do you make every effort to complete it on time…even if it means cutting lunch short or staying late? (Within reason!)
Do you volunteer for projects or always wait for someone to assign it? (After all, you have enough to do…right?)
Do you acknowledge the contributions of others? (This indicates leadership potential.)
Do you gossip at the water cooler? (Loose lips, sink ships.)
Are you pleasant to work with? Do you smile? Are you grumpy in the morning before you have your coffee?
Education…Do You Have What it Takes?
Do you have what it takes to do the job of your dreams? If not, map out the educational requirements. Talk to human resources, your manager and others in your industry about a recommended course of action. Night school is not the only option. Look at conferences, webinars and other opportunities to increase your skills. Not only will you have a leg-up on other candidates for a job, but it will demonstrate a commitment to your career.
It's Personal
What did you do last night? Are you miffed that your boss gave an assignment to someone else? Some things are better left unsaid. Unfortunately, your personal life does spill over to your professional life, particularly in the Internet age. Don't post things on social media sites that you don't want your colleagues or boss to hear. As much as possible, keep your professional and personal life separate. It's nice to share that you had a nice weekend. But, save the blow-by-blow details for a friend.
Image Credit: https://www.sxc.hu/photo/432220