Top Career Options in Early Childhood Education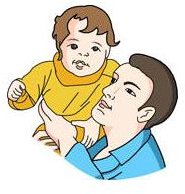 Career options in early childhood education are not just confined within Kindergarten education. As this article presents, being a graduate of early childhood education presents more opportunities in honing your classroom strategies, instructional leadership, research skills, and community awareness methods.
Preschool Teacher
What job could be livelier and more interactive than teaching kids by singing, dancing, and playing with them? Being a preschool teacher requires an early childhood education major to be more skillful at instructional strategies rather than content–after all, it is indeed a challenging task to organize a bunch of kids so that they get to properly learn from what you will do in class. The early childhood education major should also be good at automatically transforming complex ideas into very simple, easily understandable ones–a talent that not all teachers possess. If you find amazement and awe at witnessing kids discover and try out new things with your simplified guidance, here is a career for you. Working with very young children everyday should test those theories and practices you learned when you were still an undergraduate.
Kindergarten Teacher
As an Kindergarten teacher, you have the opportunity to lead your class in instruction in a wide variety of subjects. Your self-contained classroom allows you to interweave lessons across subject areas, making learning more meaningful and efficient. As a master of your own class, you get to use your arsenal of classroom management strategies and lesson methodologies to establish orderly and maximized learning minus the hassle of having to order children to behave. Being a Kindergarten teacher means that the opportunity for the students to cement basic, essential concepts that are very useful later on in the academic path rests solely on your hands. If you find fulfillment out of impacting on the lives of elementary students and helping them reach their full potential, this may be the career for you.
Parent Educator
More than the teacher, it is the parent or the guardian that should be knowledgeable about everything one should be aware of about a growing, learning child. Another career that an early education major may choose is the field of parent education–specifically, how parents should help their growing schoolchildren reach their maximum potential. It has been a widespread trend that parents cry out for enlightenment regarding how they should deal with the various physical, mental, and psychological changes happening to their children and how their roles can be put to good use to aid their children in coping with these issues. An early education major can specialize in lectures for parents regarding the specific needs of their children and how the parents can approach their children's school-related challenges positively and constructively.
Researcher
There is still a whole lot more to learn about our young students. It is the specialized job of the early education researcher to devise new research methods to discover, test, and apply new information about children in order for the rest of the teachers and the parents to be able to help these young learners more. A researcher should have the passion for discovering new knowledge and must be analytical and articulate enough to be able to share his/her newfound discoveries to the rest of the educational and parenting community.
Love for Kids
In all these career options in early childhood education, it is the passion for teaching kids that should be the common denominator. There should be a common goal of influencing and changing the lives of children via the field of education.
Image credit: www.classroomclipart.com