Top 10 Least Stressful Jobs: Be Happier With Your Career Path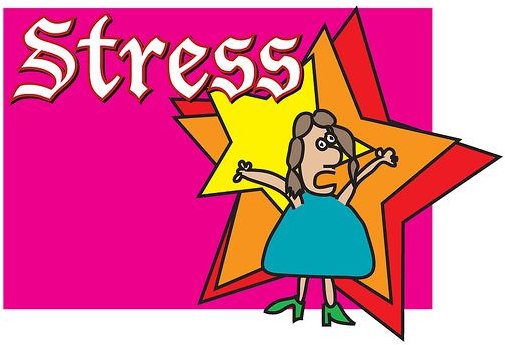 1. Biomedical Engineer
Biomedical engineers develop devices and procedures that solve medical and health-related problems. They also undertake research to develop artificial organs and devices to replace missing body parts, improve health management, and care delivery systems, develop new technologies such as magnetic resonance imaging (MRI) scans, and the like.
Biomedical engineering jobs rank among the jobs without stress or low-stress because the high downtime while bacteria incubate or enzymes react gives them plenty of free time. The long deadlines when undertaking path breaking clinic research also contributes to reduced stress.
Biomedical engineering ranks among one of the highest paying least stressful jobs. They enjoy a mean hourly wage of $39.69 and a mean annual wage of $82,550.
Image Credit: flickr.com/Stephen Day
2. Transportation Engineer
Transportation engineers design and prepare plans for new or improved transportation systems such as airports, railways, highways, drainage, and supervise implementation of such projects.
Transportation engineering projects, like biomedical engineering tasks usually have long gestation periods, making for relatively relaxed working atmosphere. These engineers also get to interact with many people such as safety experts, end users of the projects and the like, making their job lively and interesting. The increasing number of infrastructure projects in cities places these workers in much demand, but this career does reduce occupational stress.
Transportation engineers earn a median hourly wage of $36.82 and $76,590 annually.
3. Civil Engineer
Civil engineers, one of the most poplar and oldest branch of engineering design, supervise the construction of infrastructure projects such as roads, buildings, airports, tunnels, dams, bridges, water supply, and sewage systems.
Civil engineering jobs rank very high on the top 10 stress free jobs list. Civil engineers take delight in translating their grandiose dreams into action, and the scope of the project usually means long deadlines. Most of the work involves team effort, which takes away much of the stress. This profession always remains in demand in any city, again contributing to reduced stress. The Bureau of Labor Statistics estimates a 24 percent growth in civil engineering jobs over the next decade.
The mean hourly wages for civil engineers are $39.03 and the average annual salary $81,180.
4. Computer Software Engineer
Computer software engineers design, develop, test, and evaluate software applications and systems such as operating systems, computer games, business applications, middleware, and more.
The job of a computer software engineer becomes stress-free when programming becomes a fun hobby for the programmer, as usually is the case. Such an interesting job profile makes up for the occasional tight deadline. Most of them work independently and telecommute, adding to the stress-free nature of the job.
Software Engineering jobs also ranks among the top paying jobs, with a median hourly wage of $43.35 and median annual wage of $90,170
5. Web Developer
Web developers design, build, or maintain web sites. They remain responsible for the web page design and layout, content, and technical details associated with the website.
Although web development is hard work, the job offers fun, freedom, and ample scope for creativity. Most web developers also work on an independent basis, allowing for telecommuting or flexible schedule.
Web developers enjoy an average hourly wage of $37.02 and an average annual salary of $77,010.
6. Geographical Information System (GIS) Analyst
A GIS analyst is a new profession that has shot into the limelight in recent times. GIS analysts turn geographic data into maps and decision-making tools. They create large databases of geographic information to determine the location of buildings, roads and other infrastructure projects, predict flood zones, forecast the spread of an oil spill, and the like.
The job remains stress free owing to lack of competitive pressures or deadlines except on rare occasions, and owing to the scope to apply creativity. The job also remains much in demand for the scope of remote sensing is still in its nascent stages.
GIS analysts enjoy a median annual salary of $74,980.
Image Credit: Wikimedia Commons
7. Technical Writer
Technical writers or technical communicators put technical information into easily understandable language. They produce operating instructions, how-to manuals, assembly instructions, and other documentation needed for product documentation and online help. This profession is much in demand owing to the proliferation of new gadgets and devices on a daily basis.
The main reason why technical writing find a place among the least stressful jobs, despite the frequent tight deadlines, is job autonomy. Technical writers work independently, act as their own project manager, and have flexible hours. Most of them telecommute, and being paid by the work output, can set their own pace.
Technical writers earn an average hourly wage of $31.55 and a median annual wage of $65,610.
8. Statistician
Statisticians apply mathematical and statistical knowledge to design surveys, collect, process, analyze data, and interpret experiments and survey results. Statistical applications find use in many subject areas such as biology, economics, engineering, medicine, public health, psychology, marketing, education, and sports, and statistical results shape many economic, social, political, and military decisions in a big way.
The critical importance of statistical jobs notwithstanding, most professionals in these fields find their job stress free. This is owing to many factors such as:
A good balance between individual thought and group collaboration
Opportunity to work in diverse conditions and in a wide area that enriches working conditions
Ability to offer solutions to complex problems that make the work satisfying
Statisticians enjoy a median hourly wage of $36.16 and median annual wages of $75,220.
9. Management Analysts and Consultants
Management analysts or management consultants analyze and propose ways to make the business more competitive, implement better processes, and improve profits. Most management consultants specialize in niche functional areas, such as marketing consultants, human resource consultants, and the like.
Consultants enjoy freedom, independence, and flexibility in their work, usually setting their own schedule and pace. This offsets the occasion pressure to meet tight deadlines.
Management analysts get an average hourly wage of $40.70 and median annual salary of $84,650.
10. Optometrist
Optometrists examine people's eyes to diagnose vision problems and offer prescriptions or provide therapy. These professionals can opt to work in a clinic, set up an independent practice, or indulge in research. Either way, this profession ranks among the few health-care professions that comes with no stress. Their work does not entail handling critical emergencies except rarely, there are no client-induced deadlines, and no competitor induced work pressure. Optometrists are in high demand and the expected growth rate is 24 percent
Optometrists also rank among the high paying stress free jobs. The average hourly wages are $51.42 and the median annual salary $106,960.
A review of the least stressful jobs indicates that it is possible to combine good pay, satisfying work, and a healthy work-life balance without putting oneself to undue stress.
References