Top Auto Body Job Prospects & Where to Find Them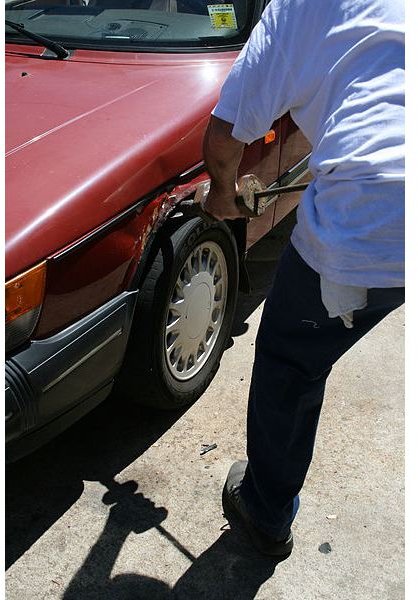 Consider Apprenticeships
Often, a do-it-yourself auto body or paint person can land an apprenticeship at an independent auto body shop. If you don't have a formal education, but are willing to work and learn as you go, an apprenticeship may be the auto body job prospect for you.
You may not earn the wage you want at first, but if you're patient and work your way up the ladder, often the independent auto body shop will pay for you to become Automotive Service Excellence (ASE) certified in paint or body repairs.
For those with little knowledge or experience, expect an apprenticeship to start anywhere from $8 to $9 per hour. Those with some background can expect a few dollars per hour more. Be prepared to perform some porter duties, including helping with clean up and assisting the experienced technicians.
Visit as many independent shops as you can and tell them you are willing to take on an apprenticeship and learn as you go. I have done this and my current body shop manager was once an apprentice.
Image Credit - https://commons.wikimedia.org/wiki/File:2008-08-11_Mechanic_straightening_fender.jpg
Learn Before You Earn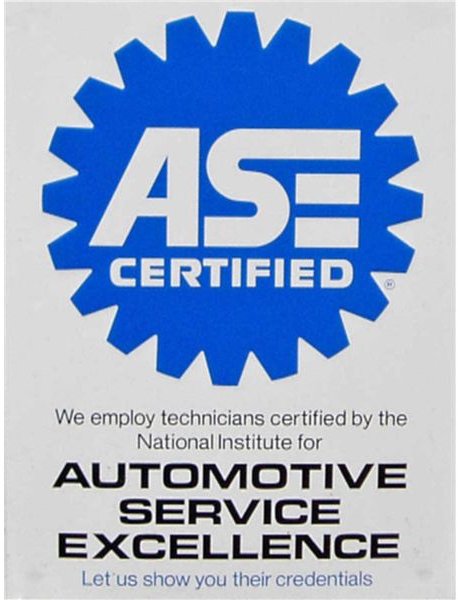 If you have no experience and can't find an apprenticeship, consider taking a course in auto body paint and collision repair. Some schools such as the Universal Technical Institute offer various campus sites around the country. You can select the program you are most interested in such as collision repair only or obtain certification in all areas of auto body repair to increase your auto body job prospects once you've graduated.
As the owner of a body shop, I would deter you from attempting to obtain an online auto body repair degree. The hands-on instructor you would get in a class environment would enhance your skills much more, offering you a chance at that dream job.
Most community colleges and even high schools offer programs in auto body repair as well, so make sure to check into these programs as they may be cheaper than a school specific to teaching auto body repair technology.
Image Credit: https://www.montereybaymobilemechanic.com/images/ASE_Certified_Thumb.jpg
Earnings Potential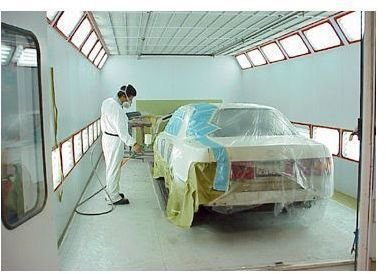 Most full auto body or paint repair technicians are paid on what are called flat-rate hours. Publications that auto body shops utilize such as All-Data will state the number of labor hours it takes to repair certain elements on a vehicle. For example, if you were repairing a bumper and a hood and the All-Data manual said the bumper would take 2 hours and the hood 1.5 hours, then you'd gain a total of 3.5 flat rate hours. Those flat-rate hours are multiplied by your flat-rate wage. If you had a wage of $20 per flat-rate hour, you would receive $70 for that job.
The flat-rate wage offered for newbies in the world of auto body repair is usually between $17 and $22 per flat-rate hour. As you gain more experience your auto body job prospect wages will be increased, sometimes to as high as $25-$28 per flat-rate hour—especially if you become ASE certified.
In a busy auto body shop, technicians can expect to complete up to 120 flat-rate hours per a two-week pay period (biweekly). If you're at the low end of the flat-rate wage, say $20, that can amount to over $60,000 per year. More experienced technicians that are certified can garnish and demand a much higher flat-rate hour—at independent body shops with much work.
Chain auto body shops will not offer as high a flat-rate wage as independent shops. The reason? Chain auto body shops are more of an assembly-line atmosphere where more than one technician may work on one job and, therefore, they often hire technicians with only one experience level in paint, body, or frame repairs.
Independent shops, on the other hand, look for ASE-certified auto body and paint technicians that have full knowledge of paint, body, and frame repairs, and those with a little mechanical experience are even more valuable.
If you feel the auto body repair world is right for you, do consider apprenticeships, seek out programs in high school or community colleges, or enroll in an onsite auto body college. The wages are high for experienced technicians and proper training can make your auto body job prospects much better if you have the proper education behind you. Finally, car accidents are inevitable, so the need for auto body technicians is basically a recession-proof field.
Looking for more options? Check out the rest of Bright Hub's collection of career guides and profiles.
Image Credit: https://lagunaautobody.com/images/paint_booth.jpg