Tactics for Dealing with Job Change & Apprehension on How to Return to the Workforce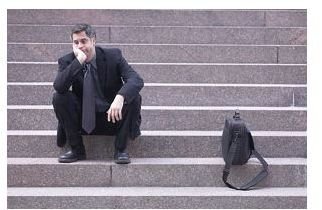 The Apprehension Beast
A change in jobs almost always creates stress because it deals with the "unknown" and most folks don't like change or not-knowing things; however, change as they say, is "inevitable."
The Proactive Approach
If you know your company is downsizing and your job is on the chopping block, you can begin by taking steps to develop the documents you will need to pursue other employment opportunities. Just don't do it while you are at your current job.
Start With a List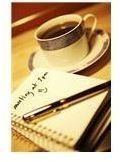 Brainstorming about a potential job loss, and creating a list on how to remedy the situation by using concrete steps, and then outlining your feelings on how to deal with the problem are the first good action steps to take.
Your list could look like this:
Problem: Last day at work, Friday
Remedy:
Review and update resume
Make a list of connections in my field to ask about employment
Create a business card with contact information
Get the newspaper for local classifieds
Feelings: Afraid but not in panic mode yet.
Remedy:
Exercise religiously
Try to eat healthy and conservatively
Talk with spouse or partner about solutions, cut-backs in household budget
Transferable Skills
If you are recreating yourself, many workers do have more than one career or skill and perhaps have had many jobs—think about your job skills beyond those of your current job. Make a chart for yourself of "transferable skills." What does this mean? Simply, write down all the jobs where you have ever worked. Take each job individually and spell out your duties and responsibilities and what you accomplished there. Did you win awards? Meet company goals? Note everything. Next, when you are applying for a job, read the description of the new position and match your skill sets against the requirements for the application. Keep it very specific, but brief.
Try to Relax
Practice meditation, try visualization (see yourself working again if that helps), keep your social options open, and communicate with loved ones, but give only the headlines. Ward off your anger by pummeling a heavy bag, running, or some other favored activity.
Use Your Connnections
The best jobs and the most positive career changes generally start with the help and advice from family, friends and professional colleagues. Don't forget your church family or other affiliations such as rotary clubs or the like. Let them know you are looking for a job: use specific terms on what you're looking for and follow-up with thank-us for referrals and interviews. Some more professional social networking sites such as LinkedIn can also be useful during these times of job change apprehension.
Yes, There are Some Don'ts
Give yourself some time to work through your frustration but don't succumb to bad behaviors no matter how long it takes. Turn off the TV, don't let malaise overtake you, don't dip into drugs or alcohol, and work at doing at least one positive thing every day. Get dressed everyday too because it affects your mood and looking good is another way to conquer job change apprehension.
Other Resources
From the other side: Seven Neurotic Styles of Management https://gbr.pepperdine.edu/064/neurotics.html
All photos: Clipart.com