Accounts Receivable Clerks Job Duties – What to Know Before You Apply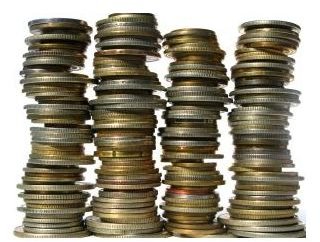 What Are the Job Duties of Accounts Receivable Clerks?
Accounts receivable clerks job duties center on skills in basic math and spreadsheet and word processing software. Customer service is also among the work they perform. Such clerks maintain accurate accounts receivable (A/R) records. Further, they ensure the timely inflow of funds to the organization.
Do you know an interesting fact about accounts receivable jobs? All industries, whether they are profit or non-profit, need people who can work with numbers. As a result, such jobs are typically plenty. The current economy, however, is the villain. Read the tip that follows later to find work solutions for the recession impact.
Job Description: Accounts receivable clerks job duties implement the entire range of A/R functions. A/R personnel may also have to perform A/P work or administrative duties, for example, when the company is short on staff.
Here are the main job duties of A/R clerks:
Update and maintain customer payments made through check, credit card, and wire transfer
Input data, reconcile accounts, and post to accounting software
Compute the sum of the invoices not yet paid and update the A/R
Check A/R totals and prepare missing receivable reports
Enter data on cash receipts to the appropriate journal
Make bank deposits (this may not be a job duty on a regular basis)
Analyze and find solutions to A/R discrepancies in coordination with concerned departments and clients
Prepare, review and initiate action on aging reports
Contact customers whose accounts are past due
Coordinate with the collections department, or send A/R collection letters
Who can qualify for the accounts receivable clerk job? The minimum requirement is a high school degree. Those who have accounting work experience or a degree in accounting / business are the forerunners. For many of A/R clerk jobs, a two-year associate degree from a community college should suffice. A few employers may require experience and only some coursework in accounting. Note, however, in today's employment scenario the above two types of applicants would face competition from applicants with a bachelor's degree in accounting or related fields.
Strong skills in software like Excel and MS Word are necessary. An eagle eye to spot and fix errors and the ability to work under pressure are also essential skills. Excellent verbal and written communication skills, and a strong customer service attitude, are among the other traits that employers look for when determining the right person for the job. Candidates need to have outstanding organizational and interpersonal skills. They should also maintain complete confidentiality of the data and information.
What are the Employment Prospects? The Bureau of Labor Statistics says that the "Job growth is projected to be about as fast as the average." As the clouds of the fragile economy continue to hover over the employment zone, however, companies may hold back on hiring. To cut costs, organizations may ask existing employees to juggle many hats. Once the economy gets back on track, accounts receivable clerk jobs should abound.
TIP: Many companies take the temp employee route to fill certain positions. Among these are the accounts receivable clerk jobs. In good or bad economic times, temps are in demand. So, be sure to checkout the temporary opportunities in the accounting field. You may want to visit the local office or review the website of Accountemps, which is a temporary agency, for accounting positions.
Image Credit: sxc.hu/lusi.