Career Prospects for Art Therapists: Where are the Career Opportunities for Art Therapists?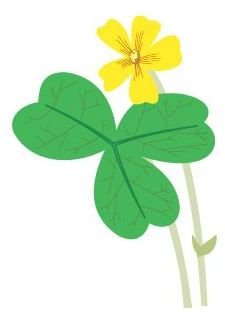 The Road Ahead for Art Therapists – An Insight into the Career Prospects
The career prospects for art therapists are on a growth track. What are the reasons? These include the need to bring tphysically- and emotionally-challenged individuals into the society's main stream and the increase in mental health cases. The rise in the geriatric population is also a reason for the demand for art therapy professionals. People in all age group – including children – can benefit from art therapy. All these project the career prospects for art therapists in a bright light.
**
What is art therapy? Art therapists use a variety of art forms like drawing, painting and sculpting to assess and treat patients. The art these persons create gives them a creative outlet to express themselves. It is a conviction that their communication through the art has a curative effect.
How and where do art therapists work? They can work as a member of a team or engage in private practice. In the first case, the team has professionals that range from physicians to social workers. These individuals blend their expertise and collectively design and implement a treatment plan. In the second, the art therapists independently provide the treatment.
Community and rehabilitation centers, hospitals, nursing homes, clinics, art studios, academic institutions and private offices are some of the places where art therapists perform their duties.
How can you become an art therapist? There are three parts to this objective:
Introspection: Before you embark on a journey to reach your career goal as an art therapist, you've to ask yourself a question. It is, "Do I have the necessary personal characteristics to succeed in this field?" The attributes you should have include extensive concern for the problems of the individuals and the resolve to improve their well-being, excellent communication and interpersonal skills, plenty of patience, strong listening and observation skills, and the exposure to art and art materials.
Academic: Obtain a master's degree in art therapy or an equivalent field. A background in psychology and arts are some of the prerequisites to enter the graduate program. So, it's a good idea to take courses in those fields in your undergraduate program. An excellent resource for a list of universities that offer the graduate program in art therapy is the website of American Art Therapy Association (AATA). It should also be your starting point to a career as an art therapist.
Registration and Board Certification: The Art Therapy Credentials Board (ATCB) registers and certifies you as a Registered Art Therapist (ART) and Registered Art Therapist – Board Certified (ART-BC) upon fulfilling the Board's requirements. Although the ART-BC may not be mandatory to pursue the profession, the certification gives you an advantage to find jobs and move ahead in your career. Get the full scoop from ATCB website.
Some states may also require licenser for employment or private practice. Contact your state medical board and find out whether you need a license.
Job Prospects: The internship you complete as part of your graduate studies can open the doors for a permanent position. Network with your academic adviser, professors and art therapists, among others, and spread the word on your need for a job.
The Art Therapy Career Center of AATA is a great resource to search and apply for jobs. Another avenue is the Career Resource Center at your college / university. Other art therapy resources you may want to checkout include the Art Therapy blog and The New York Coalition of Creative Arts Therapies Association.
Image Credit: Image created by the author.
Resources
The New York Coalition of Creative Arts Therapies Association https://www.nccata.org/
Art Therapy blog https://www.arttherapyblog.com/
Amerian Art Therapy Association https://www.arttherapy.org/
Art Therapy Credentials Board https://www.atcb.org/