Exploring the Best Nurse Practitioner Jobs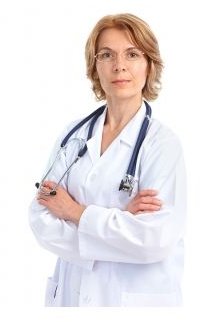 What Is a Nurse Practitioner?
Nurse practitioners achieve an advanced level of training that allows them to function alongside physicians. Nurse practitioners become
qualified to diagnose medical conditions, issue treatment recommendations, and monitor progress. According to the website of the American Academy of Nurse Practitioners, their mandate extends to both caring and curing.
Besides obtaining a Master's degree, you must become licensed in your state in order to practice. Today there are about 140,000 nurse practitioners at work throughout the nation. Demand is increasing because hospitals, health insurance companies, and even the government are looking at less expensive ways to provide patient care—and that includes expanding roles for nurse practitioners. Let's take a look at some of the best nurse practitioner jobs.
The Nurse Practitioner in the Hospital Setting
There is a growing trend in recent years for primary care physicians to see patients only in their offices. Patients who are admitted to a hospital are seen by a hospital-based physician called a hospitalist. Nurse practitioners, with their advanced levels of training, are stepping into those roles. A nurse practitioner will monitor a patient's progress and issue a consultation to a specialist if necessary. She will review the results of testing to coordinate diagnostic information. Most nurse practitioners choose a specialty during their training —they practice in intensive care, general medicine or surgery, or anything from pediatrics to geriatrics. It is possible, however, to cross-train in another specialty.
The Nurse Practitioner in the Public Health Setting
Examples of public health work are endless, but to give you an example of the best nurse practitioner jobs consider the option of working for a public school district. Someone in this position would monitor the health of all students, order screening and laboratory testing as indicated, make diagnoses, and put together a treatment plan. She would also manage crises just as a physician would, maintain records on the students or employees whom she examines, and even conduct training for other members of the staff. She would also coordinate with students' parents and primary care physicians, including local health departments as indicated.
Another example of the best nurse practitioner jobs in a public health setting would be managing employee health for a large medical center. The nurse practitioner would handle employees' health complaints as well as worker's compensation and occupational health issues.
The Nurse Practitioner in the Medical Office Setting
Many nurse practitioners seek positions in a private practice, either for a solo practicing physician or for a large medical group. Duties would include routine examinations of patients and putting together a detailed care plan for each one.
The Nurse Practitioner – Specializing One Step Further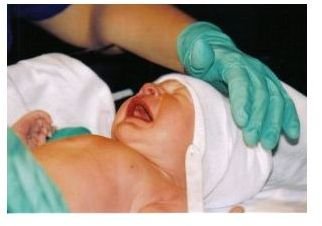 Some of the best jobs for nurse practitioners available within the clinical hospital setting are mentioned above. However, it merits a separate mention that many nurse practitioners achieve very specific career goals. For example, someone might specialize in pediatrics, and then focus on pediatric urology (children's urinary tract) problems. Or he might become an gynecology oncologist (female cancer) practitioner. Someone who chooses one of these career paths will find it very rewarding to work in a specialized unit or hospital and even lead a team of healthcare professionals.
The Nurse Practitioner in a Research Capacity
Many nurses pursue the specialized training of a nurse practitioner and even earn a doctorate because they want to become involved in university research projects. As part of a research team they study clinical systems, epidemiologic models, or become otherwise involved in the educational aspects of the healthcare field. It's also possible to become a program director or even a clinical professor.
Earnings Expectations
What nurse practitioners earn depends on where they work and for what type of agency. Salaries begin where registered nurse salaries end—upwards of $50,000 a year. It's possible in the best nurse practitioner jobs to earn $75,000 or even $125,000 annually. Take a look at the US Government's Bureau of Labor Statistics on salaries for diagnosing and treating practitioners—which includes not just nurse practitioners but also professionals such as holistic therapists, nurse anesthetists, and physician assistants.
Becoming a nurse practitioner is a rewarding way to make a real difference in people's lives, and the training takes less time than a medical school degree with its requisite internship program.
Looking for more options? Check out the rest of Bright Hub's collection of career guides and profiles.
Read More About It…
Visit the websites of the American Academy of Nurse Practitioners at www.aanp.org as well as the American College of Nurse Practitioners at www.acnpweb.org.
Image Credits: