Learn Strategies for Successful Career Change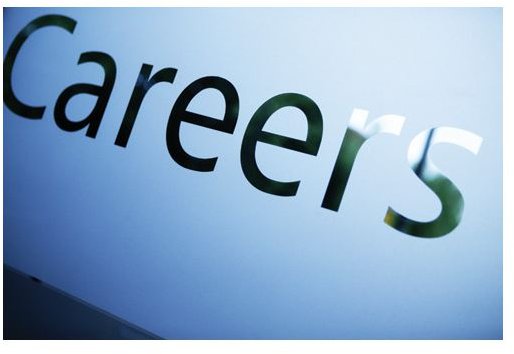 Be Proactive
Fear has a lot to do with why people stay unfulfilled in a career for a long time. After all, with a family and recurring bills, it's hard to step
out on such a risky endeavor as a new career when results are everything but certain. Still, if you aim to achieve your dreams in a different field of work, you need to get started right away because time has a lot to do with the amount of success you will achieve in your new career. Being proactive is one of the most practical strategies for successful career change because you must act in your own best interest. When you get out your pencil and paper and start planning a new and exciting future, you will probably figure out that you need to start getting ready for it right now.
Image Credit: Wikimedia Commons/Sowter1
Get Qualified
Skills that you do not currently use every day on the job will likely be required in your new career, so start by conducting a SWOT analysis for career planning and then build the skills you need now. Some positions such as health care or legal professionals require specialized education, so you need to go back to school now while you have sufficient income to pay for it. If you want to be an artist, designer, or work in a trade, you should find some special seminars and certification classes that give you the credentials you will need to break into your chosen field.
With some careful thought, you can get fully prepared for your new career before you ever let go of the one you have now.
Prepare for a Shock
As you prepare your strategies for successful career change, you must get ready for some challenges. Unless you have managed to complete your job search while on your current job, you could face a lengthy time of unemployment while finding your first opportunity in your new line of work. You must have realistic expectations about finding work in your new career and have ample resources on hand to sustain your household as you work to find your first opportunity.
If you have worked in your present career for a number of years, you are probably used to getting a salary that is commensurate with your experience. When you get your first job in your new career, you could be in for a shock as you get adjusted to less income. This means that you must be selective when it comes to the position you select. You need to take a job that offers an opportunity for rapid career growth because you can't afford to labor for long in a dead end job.
Keep Moving Forward
Now that you have carefully chosen a new career for the future, it's up to you to make it work. You must keep moving forward because you cannot afford to live indefinitely on entry level pay and you only have a certain amount of time left to make your mark on the world. As soon as you realize that your job is not working out, begin looking for another. You should even consider working for yourself or as a consultant if that is what it takes to get the skills, experience, and contacts necessary for success. Think outside the box and find ways to keep your momentum going in your new career.
Don't Be Afraid of Failure
Sometimes even the best strategies for successful career change result in unsatisfactory results. If you get started in your new career and you feel like you've made a big mistake, don't be afraid to admit failure. Think of all the billions of people out there who never even try to take charge of their life by building a new career. Accept failure as a learning experience and try again.