Understand the Legal Age for Work Permits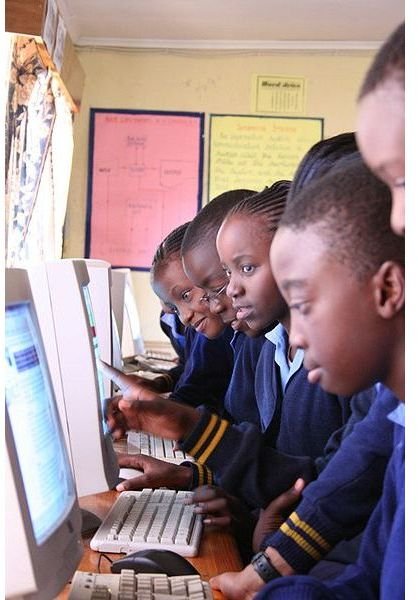 Federal Guidelines
The Fair Labor Standards Act (FLSA) has guidelines that establish the minimum requirements for youth employment.
The Act sets 14 years old as the legal age for work permit employment for minors. The FLSA, however, sets no minimum age requirements for children working in their parents' business, radio or television performances, theatrical engagements, or newspaper delivery positions. The law, however, prevents children from working in mines, hazardous jobs, or manufacturing jobs even if their parents own the establishment. Also, there is a separate set of rules for youth working in agricultural roles.
Once a child reaches the age of sixteen years old, the restrictions on where they work are reduced to allow apprenticeships and student work that are in effect until the child's 18th birthday.
Fourteen and fifteen year old youth are at a legal age for work permit employment for school sponsored work study programs (WSP) and Work Experience and Career Exploration Programs (WECEP) that can be exempt from the prohibited occupations of the FLSA.
Aside from defining what jobs a minor can do, FLSA also dictates how much they can work: 8 hours maximum per non-school day (40 hours maximum per non-school week). On school days, a minor with a work permit can work a maximum of 3 hours per day with a maximum of 18 hours per week.
Federal guidelines also defines times when a youth younger than 16 years old cannot work. During the school year, this period is from 7 P.M. until 7 A.M. During the summer months, they can work up until 9 P.M.
Image Credit: Wikimedia Commons/IICD
State Guidelines
The various American states define their own guidelines that specifically govern the employment of minors and the legal age for work permit employment. Although most comply with the FLSA guidelines, some states have a different legal age for work permits.
California will issue work permits for youth as young as 12, although youth working in entertainment can also get a work permit as long as they are employed in entertainment. Youth aged 12 to 13 are not permitted to work for an employer that is subject to the FLSA.
Like many states, California also requires that people younger than 18 must attend school in order to qualify for a work permit. This means that high school dropouts must attend an adult school of some type in order to legally work in the state.
Youth who have graduated from high school while younger than 18 are not required to have a work permit even though they are still of an age for work permit requirements. In such a case, their certification of graduation establishes that they do not need a work permit.
Maryland, like most states, require that a youth has a job offer prior to issuing a work permit. Unlike California, however, that state does not have any provision for a legal age for work a permit being younger than 14, although exceptions are made for modeling or entertaining. Maryland also has separate work hour standards for 14-15 year olds and 16-17 year olds.
The former group may work up to 4 hours on school days and 8 hours on days when there is no school. They are limited to a maximum of 23 hours during a school week and 40 hours when there is no school. The latter group (16-17) has standards that are relaxed: they must not accrue more than 12 hours total between work and school in any given day and must have 8 hours in between shifts.
Finally, some states are moving away from the work permit requirement altogether. In Oregon, for example, a youth must be at least 14 to work, but no permit is required. When employers apply for an annual employment certificate, they must estimate the number of youths they are likely to hire and what positions they would fill. That's it.
Oregon still has limitations on the amount of time spent working. For 14-15 year olds, the limitation is three hours per day on school days and 8 hours per day on non-school days and up to 18 hours or 40 hours per week depending on whether or not school is in session.
Summing it Up
Minors can legally work in every state as long as they meet the requirements set forth by federal and state law. The important thing for employers and minor workers is to know what the rules are for their state, especially the minimum legal age for work permit employment and the requirements for legally employing a minor or being employed as a minor. Businesses that come under the FLSA must also make sure that they remain in compliance.