What to Include for Relocation Expenses When You Change Jobs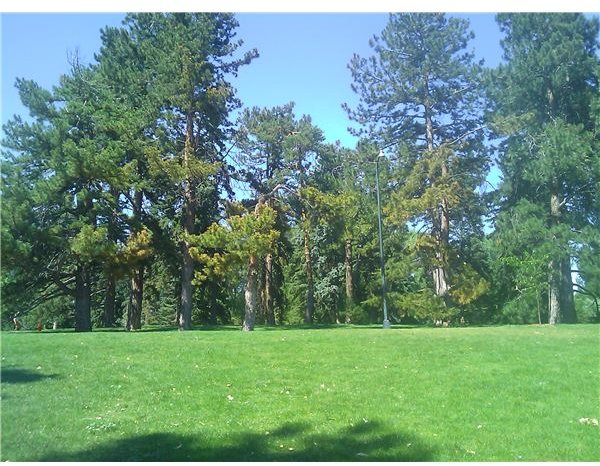 Searching for Employment
The economic downturn in the United States, that begin in 2007 and still persists, has seen a very high toll of unemployment. For many employees, even current jobs may not be sustaining the wages or safety net that they once did; for these employees and others, the climate of another city or even another state may serve to be better grounds for a life within these hard economic times.
Relocation expenses depend on the individual that is moving and what their current situation is, but it is a very important part in the process of relocation to another job or employment opportunity.
Calculating Job Relocation Expenses
Why would someone want to move from one city - or from one state - to another, especially in a downturn? The most plausible answer would be economic issues. With high unemployment in several areas, the decision to move to another city or state based on economic prosperity is one that has long been a staple for many people and families. But how does someone calculate relocation expenses? As always, research is your friend.
The first thing you need to do is find a suitable city or state that will not only offer you job prospects, but entertainment, culture, and lifestyle needs. This will probably be one of the hardest parts, as you must choose which states will benefit you the most and then which cities in those states are most attractive.
When you have decided on your state and city of choice, now begins the calculations. Each city and each state is different, so it is very important that you include their income brackets and tax information. Do a comparison between your city and several others - are taxes higher, but wages are not? Find how much the state's minimum wage is and then compare it with your current state's wages. Are they higher or lower?
The next step is to compare your current expenses with what you will have in your new city. Things to consider for relocation expenses include:
Rent/mortgage - be sure to include first/last month rent and move-in fees
Utilities & bills - electric, gas, water, cell phone, Internet
Food
Single Vs. Family
Actual expenses for moving will differ depending on whether you are a single individual or have a family and the needs of those two groups. Expenses for a single individual will of course be much lower than that of a family; a single person may only need to worry about moving themselves, especially if they are not attached to a significant other or have children. A single person may only need about $1,500 to 5,000 to move, depending on where they are headed.
These expenses include first and last month's rent, utilities & fees, groceries, moving costs, and at least a few months of expenses in case a job has not been found. A family, on the other hand, would require much more - a minimum of $10,000 - as there are more people to move and thus, possibly more expenses.
Moving costs can be especially high depending on what is being moved and how moving will be achieved. Professional movers can be consulted to look at, say a house, and place an estimate on how much it would cost to move. Again, for single individuals, this cost could either be much lower or non existent as a person may choose to sell or donate most of their possessions in order to buy new things when they arrive in a new city.
Relocating can be a big step for someone, especially if they are leaving their hometown. In fact, it is a downright scary thing to do, even for the seasoned professional that has lived and worked in many places. Make sure you talk to family and friends about your move, talk out fears or stresses that you may have. Remember that while you have support, you may come across those naysayers who question the move. Believe that they care about you and want the best for you, and that they will miss you; however, this move is for YOU, not them. If you have set yourself to move, move; don't let anyone - even yourself - stop you from doing what you feel is right and be sure to get a handle on relocation expenses by performing some research in advance.
If you've already obtained a job in a new city, you should ask your new employer about any relocation incentives they may offer to aid you in making the move.
Image courtesy author, Washington Park Denver, Co