Find the Best Nursing Travel Jobs by Choosing the Best Travel Nurse Agencies & Health Care Hospitals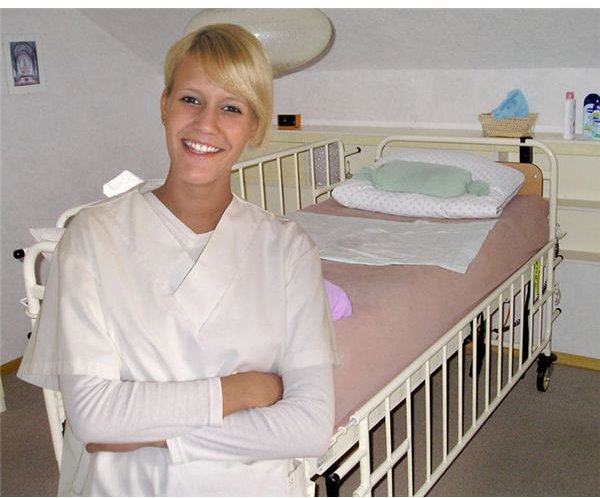 Brief Outlook of Travel Nurse Jobs
The demand for travel nurses is getting higher, as more health care insurance providers are making it possible for community members to avail themselves of medical and health care services. The nursing shortage is said to be aggravated by the concurrent lack of hospital doctors. The trend in the allied health care industry is to employ those at the top of the nursing profession, usually Nurse Practitioners and Registered Nurses to fill in these gaps.
As many nurses elevate their credentials and enter nursing administration jobs or even go into medical school, this further increases the existing nurse-supply shortage. Hospitals and medical centers are inclined to meet their staffing requirements by seeking out applicants from all across the US, even for short-term engagements. Thus, travel nurse jobs were created for this type of arrangement.
Now, if you really want to get the most out of your nursing career in terms of experience, salaries, and benefits, whether for fringe or for retirement, the top allied health care jobs to consider are the best nursing travel jobs.
What Makes a Nursing Travel Job Different?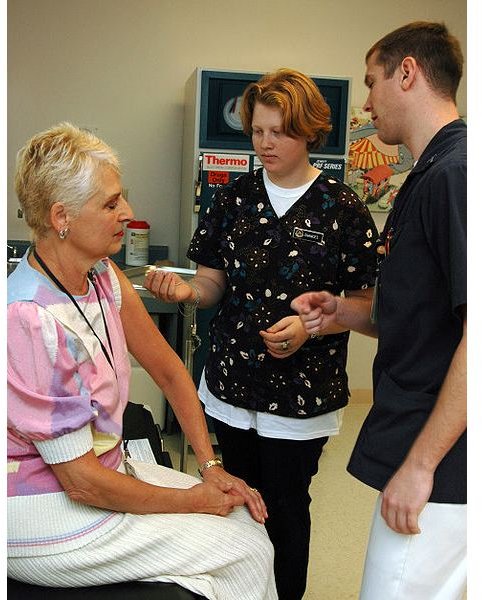 A nursing travel job is one in which your work is not confined to a single hospital or health care clinic but to different hospitals all across the US, where and when there is a shortage of nurses. You can simply get these travel allied health job assignments through agencies contracted by hospitals to take care of staffing requirements.
The best part is, you can get a travel nurse's job by being assigned to work in a hospital located in your own community and still earn the salaries and benefits above those of a regular nurse. Plus, you will still be entitled to the housing and relocation allowances that come with the offer. This may sound great, but the drawback to this is that—you'll be missing the travel benefits of seeing the different tourist attractions in various US regions, all for free.
Let us go over the key features to look for when in search of the best nursing travel jobs:
Choosing and Getting Connected to the Best Travel Nurse Agency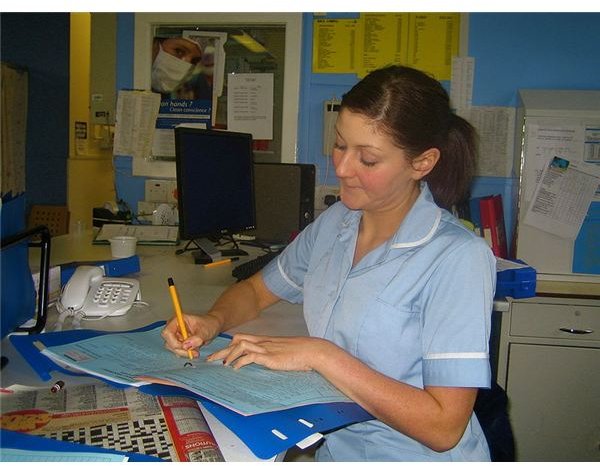 The key to getting the best nursing travel jobs is to be connected with the most reliable, hence popular, travel nurse agencies. The following are some of the recommended points to consider on how to look for and decide which agency to join:
Most travel nurse experts suggest that applicants submit their resumes, as well as provide exact information about the kind of travel nursing jobs they are looking for. Applicants may likewise indicate their travel and housing preferences, including partiality to a type of weather, climate, or environment. These resumes will be sent out by the top travel nursing agencies across the US to their health care connections according to the nurse's qualifications and specific preferences as a way to meet the staffing requirements they need to fill.
It is strongly recommended for applicants to choose the travel nursing agencies referred by those who have had previous work experiences, which were outsourced through these allied travel health job contractors. Numerous agencies are trying to outdo each other in garnering the services of applicants who have the best credentials, areas of expertise, and experience.

Travel nursing job contractors compete by giving the best salary offers, which are usually above the current market rates, the most attractive furnished housing and relocation provisions, health and dental benefits, plus other compensation items via bonuses, paid time-off, sight-seeing opportunities, and retirement plans including 401Ks.

Check out the travel nursing agencies' accreditations with recognized institutions like the Better Business Bureaus and staffing and work placement associations. Find out how long the company has been engaged in the recruiting and staffing business and gather information about their reputation as work placement agencies by asking around in travel nursing forum sites. That way you will have the likeliest chances of getting the best nursing travel jobs.
Continue to the next page for more pointers on how to select the best travel nurse agencies.
Continuation of information on how to choose the best travel nurse agency to join:
Choose from travel nursing agencies that provide all the information needed outright, and ask about guaranteed pay rates and hours of work. Deciding on a particular choice will be much easier if there is sufficient information to decide on. Salaries may differ from state to state and it would be best to know the exact salary being offered by the job contract.

Ask about licensure assistance and reimbursements for it, inasmuch as every state has its own licensure examination board. Hence, if a travel nurse applicant is not interested in getting an accreditation license from another state, she can simply indicate her travel preferences based on her license or apply only for job contracts available within the state where she is accredited.
Generally, travel nurse agencies prefer those with at least one year's experience with this type of nursing job; hence new graduates will have to do more research through travel nurse community websites. Try to gather information about the best travel nursing job offers for fresh graduates.
Find the Best Nursing Travel Job Workplace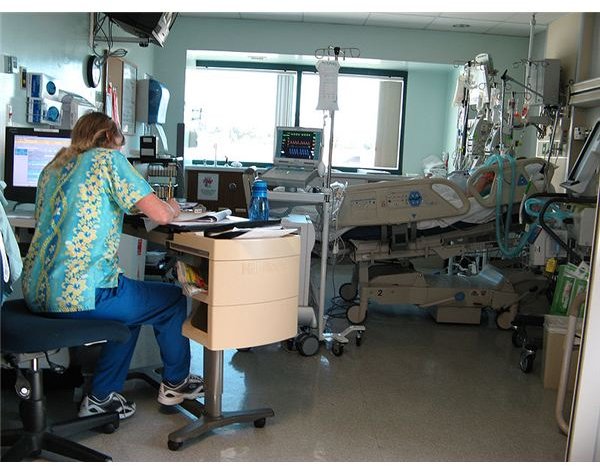 Another key factor to consider when looking at the best nursing travel jobs is getting assigned to hospitals or workplaces that have been reviewed and rated by nurses. Such reviews are given by those who have had previous work experience in different health care institutions.
Nursyz.com, a website maintained by experienced nurses, provides an online resource where nurses can give reviews about the workplaces to which they have been previously assigned. They can provide information to those who are wary of travel agency claims for best nursing travel jobs.
Accordingly, these claims can turn out differently if the hospital they have been assigned to has unfair labor practices, unsafe practices, and poor staffing conditions as well as being run by indifferent or profit-oriented managements.
Based on actual nurses' reviews of 238 US hospitals, the following are the top workplaces where you can find the best nursing travel jobs in the US. The number indicates the rating score awarded, where a score of five (5) denotes excellence while a score of four (4) means good. Most of the ratings listed fall in-between these two scores.
.
Doctors Hospital — Columbus GA (5)
Nebraska Methodist Hospital — Omaha (5)
Del E Webb Memorial Hospital— Sun City West, AZ (4.80)
Kaiser West Los Angeles — Los Angeles, CA (4.80)
Calvary Hospital — Bronx, NY (4.60)
University Of Alabama Hospital — Birmingham AL (4.5)
Cedars Sinai Medical Center — Los Angeles, CA (4.40)
St. Joseph Hospital —- Eureka, CA (4.40)
Thomas Hospital — Fairhope, AL (4.40)
Western Medical Center — Santa Ana, CA (4.20)
SwedishAmerican Hospital— Riverside, GA (4.20)
Venturan Convalescent Center — Ventura, CA (4.20)
Veterans Affairs Palo Alto Health Care System — Palo Alto CA (4.20)
Bon Secours St Francis Health— Greenville, SC (4.20)
UCSD-La Jolla John M & Sally B. Thornton Hospital — La Jolla, CA (4.20)
St. John's Regional Medical Center — Oxnard CA (4.20)
Athens-Limestone Hospital Athens —Athens, AL (4.00)
Baystate Medical Center — Springfield, MA (4.00)
Children's Hospital & Medical Center — Seattle, WA (4.00)
LeBonheur Children's Medical Center — Memphis, TN (4.00)
Cooley Dickinson Hospital — Northampton, MA (4.00)
Washington Adventist Hospital — Takoma Park, WA (4.00)
University of California-San Diego Medical Center — San Diego, CA (4.00)
Franklin Hospital — Benton, IL (4.00)
Kaiser FND Hospital — Walnut Creek, CA (4.00)
Reference Materials and Image Credit Section:
Reference Materials:
Image Credits:
This post is part of the series: Careers in Nursing
Are you considering a career in nursing, or are you already a nurse looking to explore new opportunities? Check out the tips in this career spotlight series.