The Hazards of Whistleblowing and Possible Impact in the Whistleblower's Workplace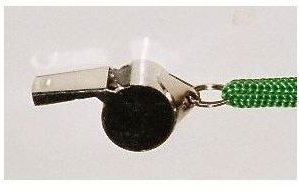 What Should a Whistleblower Watch Out For?
The hazards of whistleblowing are always imminent once an individual decides to "spill the beans," as one might say. Anti-retaliation clauses have been integrated in numerous statutes and enactments, yet the main hazard of losing one's job as a result of whistleblowing seems to be a perennial problem.
A would-be whistleblower should be aware that losing one's job as a primary consequence of whistleblowing doesn't always stem from adverse employment actions or retaliatory acts by management. Certain human behaviors may surface that could affect a whistleblower and may cause him to develop negative work attitudes. This could become a whistleblower's undoing and eventually give management a legitimate reason to terminate him.
Consider These Possible Aftermath-Scenarios in a Whistleblower's Workplace

In deciding to blow the whistle, the whistleblower must brace himself against the repercussions of his actions. He should have the courage to face the hazards of whistleblowing not only within the workplace but the effects of such hazards in his own disposition.
In some cases, management does not see any reason to take retaliatory actions against him, especially if his whitleblowing was a positive act as far as management was concerned. However, the employee will feel certain changes in the workplace that could cause him to perform differently. Behavioral changes in his working conditions could cause him to be less productive or efficient or to frequently take leaves of absences.
The following possible consequences are presented not to discourage the individual in upholding the values and principles of whistleblowing, but to raise awareness in planning one's actions carefully before setting the wheels in motion.
First off, a whistleblower may be upsetting or fighting against a prevailing but covert system; hence he should expect that there will be co-workers who will make life in the workplace difficult for him.

The whistleblower should come to terms with the fact that deceit or fraud within an organization would not be rampant, or have an impact that is of great magnitude, if the act did not have the participation of accomplices. Thus, a whistleblower is often alone or may have very little support in facing the consequences of his decision, especially if the system he brought down was providing economic benefits to his co-workers, albeit illegal.

Others who are not involved will distance themselves as a way to stay neutral and not be affected by the negative outcomes of any investigations.

The work environment and the overall atmosphere will render the workplace unfriendly or unwelcoming. The whistleblower will have the uneasy feeling of being uninvited, as co-workers tend to exclude him from conversations or small gatherings since he will be generally perceived as pro-management or at worst, a traitor.

In all these situations, an individual who is not ready to deal with these possibilities tend to develop a general feeling of depression. As a result, depression will produce further consequences that could also affect his home and his familial as well as his social relationships.
Nonetheless, there are possible courses of action which a whistleblower should initially consider before making any reports of wrongdoings. The latter are initially treated as allegations until they have been proven otherwise. What transpires after that should be anticipated, to which careful assessments and evaluations must be made.
Read on to the next page for tips on how to assess the possible hazards of whistleblowing and the recommended actions to take.
Recommendations on How to Evaluate the Possible Hazards of Whistleblowing
The following recommendations on how to evaluate the possible hazards of whistleblowing are on a case-to-case basis and are not guaranteed as applicable in all matters of fraud or misdemeanors.
Study the fraud carefully and the workflow that transpires. Determine who are involved and the possibility of connivance from the lowest rank up to the approving level. That way, you will be able to bring the matter to someone who has the least possibility of involvement.

Keep in mind that as a whistleblower, it is not up to you to investigate but only to provide a lead or basis and proof of allegations that merit investigations. Most companies usually have an Internal Audit Department; one of the reasons this department is unable to unravel internal fraud is due to the element of connivance.

Consider the possibility of maintaining anonymity when reporting a fraud that is already wide scale or those which already have established systems.

If the Internal Audit Department is also a suspect, consider seeking for help from the head of the Human Resources Department as the least to have a likely participation in any transgressions. Ideally, this department understands the precarious situation often faced by a whistleblower. Basically, a fraud or wrongdoing can be handled discreetly and management as a whole will appreciate this. You should keep in mind that the business operation of a corporation also suffers from the negative impacts of whistleblowing.

However, if the transgression is an act that is of national interest and public safety, and which is obviously being carried out as part of management's business strategy, it would be best to get in touch with a reputable non-civic organization like the Government Accountability Project (GAP).

Make a request for anonymity, if possible, in order to avoid the hazards of whistleblowing that could greatly change a whistleblower's life. The GAP is also aware of the consequences faced by whistleblowers, hence they will be able to provide you with the support you need. (Reference: Testimony of Thomas Devine and Adam Miles (GAP) before the House Oversight and Government Reform Committee on the Whistleblower Protection Act).

On a smaller scale or that which concerns the private sector, you can seek advice from the National Whistleblowers Center and likewise make a request for conditions of anonymity as a way of avoiding the hazards of whistleblowing and acts of retaliation.
The Matter of Getting the Right Kind of Help
A layperson or an individual with very little knowledge or experience in interpreting and referencing different laws will find it difficult to gather and organize all the information he needs for his protection against possible retaliation. It is important, therefore, for a whistleblower to seek the most appropriate form of support and assistance, particularly if a person does not have the resources to pay for an attorney.
The National Whistleblowers Center
This is a not-for-profit organization that may be able to provide the help needed through its National Whistleblower Legal Defense and Education Fund (NWLDEF), which provides legal assistance through its Attorney Referral System and Report Fraud Now program.
In addition to large-scale matters of national and public interests, this organization provides assistance in protecting the whistleblowers against acts of retaliations. In case you are seeking this kind of help, you can access an online tool where you can submit a confidential report. The NWLDEF will evaluate your case for possible referral to legal counsel, based on the merits of your claim.
The Government Accountability Project (GAP)
GAP is another not-for-profit organization operating primarily through funds donated by private individuals and foundations. The organization, however, would prefer to handle cases that are of national interests and public concern and not solely for the protection of the whistleblower, or benefit of a corporation or investors that have vested interests in the company, unless leading to matters of large-scale fraud.
The reader is reminded that there are whistleblowing laws and statutes in which rights and protection against retaliatory act or adverse employment action, as one of the hazards of whistleblowing, are specifically addressed.
Reference Materials and Image Credit Section
Reference Materials:
Image Credits: