Wildlife Biologist Career Profile and Job Outlook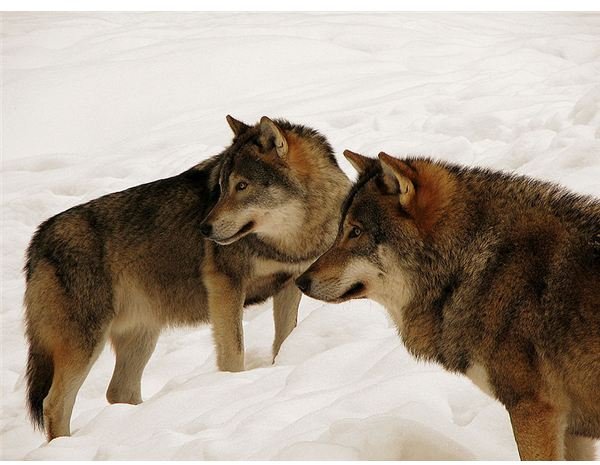 Wildlife Biologist Career Profile - Overview
Wildlife biologists are biological scientists that study animal life and their environments. They do research and help develop new methods and medicines to help preserve animals and their natural environment. In addition to research and development duties, wildlife biologists spend a significant amount of time conducting experiments in order to detect disease, to discover reproductive processes, to analyze behavior, and study animals' structure. Experiments may be conducted using live or expired animals.
While many wildlife biologists spend a significant amount of time researching and experimenting in controlled settings such as laboratories, some biologists spend a fair amount of time traveling to exotic locations in order to collect data or for observation purposes. This means, in many cases, wildlife biologists must deal with endangered or exotic animals that cannot be removed from their natural habitat. In these cases, wildlife biologists must haul equipment and they typically travel in teams.
As a wildlife biologist, you might find yourself working in places such as Alaska, Africa, Canada, and many others, especially if you decide to work in the private sector or any one of the top industries for this field.
Wildlife Biologist Top Industries and Salaries
Based on employment of the largest number of wildlife biologists in the nation and average salaries, the top fields for wildlife biologists include:
Professional, scientific, and technical services, $57,980 annually
Federal, state, and local government, $53,850 annually
Educational services, $44,120 annually
Religious, grantmaking, civic, professional, and similar organizations, $42,900 annually
Museums, historical sites, and similar institutions, $36,510 annually
While some industries are more lucrative than others for wildlife biologists, some states are better than others when it comes to earnings. Professionals in the field that currently reside in Washington D.C. earn an average of $80,510 annually. In Boston, MA, wildlife biologists earn an average of $77,410 per year, and in Baltimore, MD, the average annual salary is $73,850. Average annual earnings in the state of California are $49,490 on the low end up to $60,670 on the high end.
Wildlife Biologist Education Requirements
If you are interested in a career in the biological science field, you can expect a 21 percent increase in job growth for the 2008-2018 decade. While this figure represents a faster than average increase for all occupations, competition is still intense for wildlife biologist positions. The minimum degree requirement for this field is a bachelor's degree in biological science. A bachelor's in biological science will satisfy the requirements for most entry-level positions in this field. For positions that require research and for academic positions, a master's degree is the minimum requirement, but a PhD is preferred.
For administrative positions, other advancement opportunities, independent research, and higher paying positions a PhD is required. More than 50 percent of all wildlife biologists have a master's, doctoral, or first professional degree. These individuals currently earn an average of 29.2 to 36 percent more than individuals with a bachelor's degree.
In addition to biology and chemistry courses, biological science programs require completion of physics courses, math courses, computer science, and engineering courses.
For additional wildlife biologist career profile information or wildlife biology in general, see:
United States Department of Labor, Bureau of Labor Statistics
Biodiversity: Why Conserving Wildlife is Important
What Kind of Job Can a Biology Major Get?
References
Salary Facts Handbook, The Editors of JIST Works, America's Career Publisher
EZ Occupational Outlook Handbook, The Editors of JIST Works, America's Career Publisher
United States Department of Labor, Bureau of Labor Statistics