Top Jobs for Sales Professionals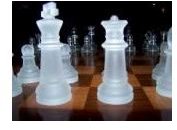 For a number of career sales professionals, it's all about the ability to identify opportunities and win business. For these individuals, a career as a sales professional is reward enough. However, for others, sales is seen as a stepping stone to something far more substantial, an opportunity to improve one's skill set and set the stage for future career growth. For these individuals the question therefore becomes, what are the top jobs for sales professionals?
The ability to close business is itself and extremely involved process. To be successful, one must be able to deal with substantial rejection, continue the pursuit despite opposition and always be willing to try new and innovative sales approaches. It can be said that a sales professional is one who must be a different person to different people. They must be able to be direct when it's needed, accommodating and easy going and yet combine both of these attributes with a common sense approach to asking leading questions. They must also be able to quantify the opportunity and have the follow through capabilities to close the deal. All of these attributes are an essential aspect of a sales professional's success and they also lend themselves well to the following career pursuits.
Director of Business Development
When it comes to discussing the top jobs for sales professionals, one can't possibly have a complete list without discussing the position of Director of Business Development. This position is involved in all aspects of product commercialization, market introduction and strategic sales planning. A Director of Business Development must be able to indentify new and emerging markets and have a plan to penetrate these markets with new and innovative products.
Vice President of Sales & Marketing
Sales and marketing go hand in hand. While a company can achieve some marginal success with sales, it can never truly chart its own path to success without a solid understanding of their market. The Vice President of Sales & Marketing is in charge of enacting strategic plans for business growth by using relevant market data to produce qualified sales leads for the company's sales department. This position requires individuals who are first and foremost, market experts. They must be proficient in market trend analysis and be able to decipher future market, sales and customer trends.
Brand Marketing Manager
When companies want to elicit a "buying response" with their customers, they turn to the trusted expertise of the brand marketing manager. A successful brand marketing manager is one who uses proven approaches & techniques to create brand loyalty and recognition amongst a company's customers. They are often tasked with the responsibility of coming up with a company product, logo, catch phrase or statement that helps to define the product, as well as the type of customers buying the product. The approach is to have the product lend itself well to a specific buying group or age demographic.
Product Manager
Every product has a life within the market it's sold. It has an introduction phase, a growth phase, a maturity phase, followed by a gradual decline or end of life phase. These four phases are commonly referred to as the basis of Product Lifecycle Management. A Product Manager is one who is responsible for managing a product through all four of these stages and coming up with a marketing and pricing strategy to maximize the gross profit at each and every stage. The Product Manager is ultimately responsible for the market introduction of a given product. As such, they are involved in ensuring that product is successfully introduced to the market on time, and within budget.
Project Manager
To succeed in sales requires the ability to manage many tasks at once. With this in mind, one of the more likely transitions for sales careers is to become a project manager. These positions rely upon the ability to manage multiple projects simultaneously, while continually keeping abreast of customer needs. Project managers don't merely manage projects but are ultimately called upon to manage customer relationships. The focus must be on ensuring that project timelines and budgets are maintained while always meets the needs and expectations of customers.
Strategic Business Unit Manager
One of the top jobs for sales professionals is ultimately to lead an entire separate company. In this capacity, a sales professional may eventually be called upon to become a Strategic Business Unit Manager. A number of companies confuse divisions with strategic business units. However, there is a difference. A division of a company usually resides within the company and while they are ultimately responsible for profit & loss, they may not be responsible for other evaluation aspects of managing a business. However, a strategic business unit is most often a separate entity or separate company. In this respect, the strategic business unit manager is responsible for all aspects of managing the company. Strategic business units were made popular by GE in the 1960s as they branched out several wholly owned subsidiaries and appointed several key GE employees to manage these companies.
When individuals look to come up with the top jobs for sales professionals, most of these are included in the list. However, there are others. Some of these include becoming a Project Manager, a Public Relations Manager, Advertising Manager or even a President or CEO (Chief Operating Officer) of a company. However, in order to accomplish these higher-level positions, sales professionals must often combine real world practical experience with further educational improvements such as a Masters of Business Administration or additional certification/associate degrees. For the most part, a career in sales can be an excellent opportunity for both personal and professional development.
References