Top Paying Jobs for College Grads: Which Fields Are Most Lucrative?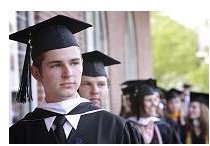 As the worldwide economy continues to spiral downward, many students are searching for top paying jobs for college grads at entry levels - even if they are not related to their field of study. You may be disappointed to learn that after all your hard efforts, it's difficult to find work that matches your major. There are,however, still high paying jobs to be had. In time, you may be able to transition into a job that best matches your career goals and aspirations. Until then, you may have to apply for the best job possible in order to pay off student loans and living expenses. Here are some of the jobs you should consider:
1. Engineering Jobs
According to a recent article published by Forbes.com, engineering jobs top the list of top paying jobs for college grads. The average salary for engineers with a bachelor's degree is $53,400. One of the most promising areas for job growth is biomedical engineering. However, all engineering fields are expected to grow and remain one of the top paying jobs for college grads.
2. Business and Finance Jobs
There are many top paying entry level job opportunities available in the business and finance arena. You'll be a competitive candidate if you have a mathematical background gained from college courses and work experiences. The median salary for a job in this area is $40,200, according to PayScale.com.
3. Healthcare – Technical Jobs
College grads with the qualifications and educational background related to the healthcare profession have opportunities to land top paying jobs. Many of the technical jobs end up being the top paying jobs for college grads in the healthcare industry. For example, Payscale.com reports that the salary for an entry-level cardiovascular technologist is between $38,000 and $56,462 per year.
4. Information Technology Jobs
The good news about landing an information technology job is that you don't need a college background centered on the industry. You can earn certification and gain work experience in order to be competitive. If you would enjoy some of the jobs available, such as network systems and data communications analysts, then you can expect to earn a good salary starting out once you find work. The median salary for an entry level position in information technology is $46,000.
5. Copywriting Jobs
You can have hope, as an English or journalism major, of also landing a top paying job. Whether it's writing copy for the web or print, you can help individuals, companies, government agencies and non-profit organizations convey their message or information to the public with well-written material. The salary range for entry level copywriting jobs is between $37, 448 and $48,912.
Salaries vary depending on where you live, and the difference is often attributed to cost of living. The best way to land one of the top paying jobs for college grads is to work in a related industry during your college years and begin to develop relationships with company managers and recruiters. You should also try to establish yourself as a leader on campus to demonstrate your ability to be a self-starter and initiator in the workplace.
Looking for more options? Check out the rest of Bright Hub's collection of career guides and profiles.
Image Credit: Harrison Keely
Sources
https://www.forbes.com/fdc/welcome_mjx.shtml