5 Best Geographical Locations: Accounting Jobs and Careers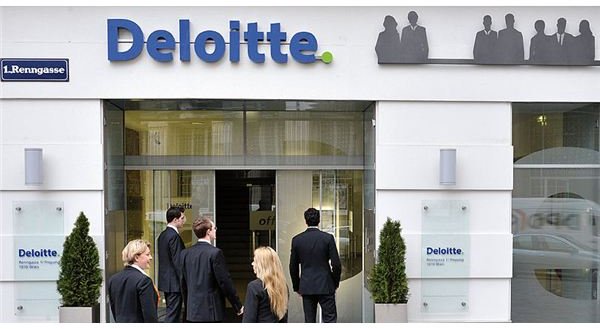 What Comprises the Best Geographical Location - Accounting Jobs?
A city or community that provides the accountancy professional with a diverse range of businesses to work in could be the best geographical location for accounting jobs. In this kind of place, an entry-level accountant will have the opportunity to develop the three important accounting skills, namely: financial accounting, investigative accounting or auditing, and management accounting.
One should also bear in mind that most locations with high salaries also have high costs of living. This is one of the reasons why turnover rates in accounting jobs are still high despite above-average salary earnings. Actually, it's not the salary offer that an aspiring accountant should look into, but rather the buying power of his salary in relation to the cost of living in the geographic location.
Understanding Cost of Living as a Factor for Ideal Geographical Locations
One good way to illustrate this is by comparing the highest paying salary for accounting staffs in New York City. Profession wise, New York is the best place to be, because of the presence of numerous accounting firms including the Big 4: Deloitte, PricewaterhouseCoopers, Ernst & Young, and KPMG. Acquiring work experiences from these reputable accounting firms brings with it the benefit of prestige and distinctive reputation.
Most young accounting professionals are strongly attracted to the idea of finding work in New York, since this city is a business hub and center for capital trading. Thus, whatever salary is offered would be worth their while. Yet we still wonder, if these benefits could be possible in places where costs of living are not as high as those of the Big Apple's?
How about exploring other regions suggested by those who have had the experience of relocating from New York to other US states? Based on a suggestion by one career guide forum, the following are highly recommended as the best geographical locations for accounting jobs:
(1) Plano, Texas, (2) Aurora, Colorado, (3) Omaha, Nebraska, (4) Minneapolis, Minnesota and (5) Albuquerque, New Mexico
(1) Plano, Texas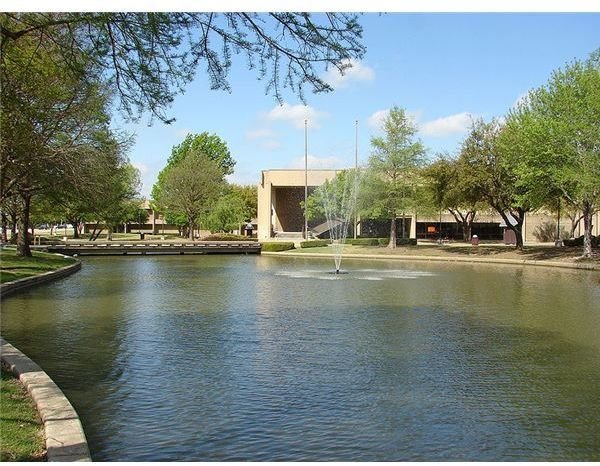 Ranking high on our list is Plano, Texas, which currently hosts 172 companies engaged in the oil and gas industry amidst a small population of 267,480 locals. These companies earn as much as $1,738,498,030 in estimated annual sales, yet employ only 2,402 personnel.
In addition to the oil and gas industry, Plano is also home to some of the largest corporate headquarters, which include Ericsson Inc., Dell Services, HP Enterprise Services, Siemens PLM Software, JC Penney, Crossmark, Frito Lay, and Pepper Snapple Group. These offices are said to represent the main hub or where the controlling interests for these companies are located.
The city of Plano started gaining attention when it was chosen by CNN Money Magazine in 2005 as the Best Place to Live in the Western United States. By 2006, it garnered the 11th place for being the Best Place to Live in the United States, also by CNN Money Magazine, which at the same time cited the city as the wealthiest in the country. Plano City's poverty rate is less than 6.4%.
In 2008, the State Census Bureau identified Plano, Texas as the Wealthiest City in the US for having the highest median household income of $84,319 and a mean income of $112,091 for an average family size of 3.20.
The 2007 Economic Census Fact Sheet for Plano reveals that there are about 141 establishments engaged in accounting, tax preparation, and bookkeeping as well as payroll services in this city, and 971 employees are counted as under their employ.
Now, if you are in Plano, Texas, you only have to earn an annual salary of $19,793 to match the $45,847 earned by accounting clerks in New York City, also on a per annum basis. The median annual salary in Plano City for accounting staff is $45,726. (Reference: Payscale's Cost of Living Calculator- New York Accounting Assistant)
Please proceed to the next page for more information about the Best Geographical Location - Accounting Jobs
(2) Aurora, Colorado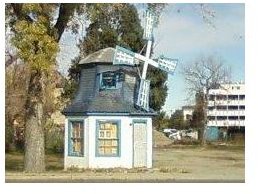 Aurora, a so-called home-rule municipality outside of Denver, Colorado, is well-known for its dairy industry, having 38 companies engaged in different dairy products (e.g.Baskin-Robbins). The dairy industry generates an estimated $4,915,058 annual income, while employing an estimated 150 people.
About 24.6% or 42,351 of Aurora's 324,655 locals are graduates with a Bachelor's degree and are part of the city's 151,316-strong manpower force. A typical household has a median income of $46,507 for an average family size of 3.19; while only 6.8%, or 4,735 of the entire population, are considered as below poverty level.
The presence of Buckley Air Force Base has attracted the Raytheon Company, a major supplier of defense and industrial core systems as well as commercial electronic items. Top companies like Kaiser Permanente, TouchStar Telecommunications, Energy Central, Precision Recruiting, ADT Security Services, Northrop Gruman, and Lockheed Martin Corporation are also represented in this municipality.
There are about 143 establishments engaged as accounting, bookkeeping, and payroll service providers operating in the county, employing about 1,085 white collar workers.
In line with comparing the $45,387 annual salary earned by a New York accounting staff, results reveal that the cost of living in Aurora-Denver, Colorado, is lower than New York's by 53%. You only need to earn $21,415 in this city to match the salary of an accounting clerk in New York, notwithstanding that the annual median salary in Aurora County is $44,048. (Reference: Payscale Cost of Living Calculator New York to Denver, Colorado)
(3) Omaha, Nebraska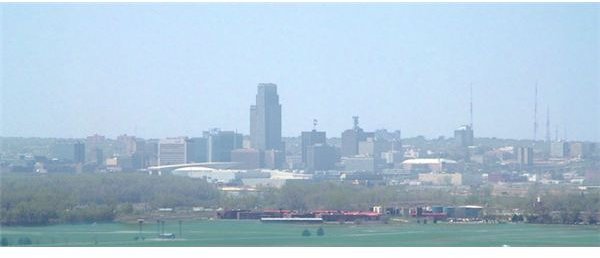 Omaha, Nebraska is host to numerous offices belonging to Fortune 500 companies like AFLAC, Union Pacific, ConAgra, Peter Kiewit & Son, Berkshire Hathaway, and a list of more than 30 of the Fortune 500 manufacturing plants.
This city is also home to more than 30 insurance companies and over 20 call centers providing telemarketing, customer support and reservation services. The city's workforce numbers find employment in an estimated 20,400 businesses engaged in trading, transportation, utilities, educational, health care, and almost every business or professional services needed by the community. Around 375,000 workers out of Omaha's 438,646 citizens are currently employed, while only 5% of the workforce is unemployed.
The reason for Omaha's active employment is attributed to the state of Nebraska's series of laws that provide tax credit incentives and investment refunds through the creation of new jobs. These are in accordance with the provisions of the state-enacted Employment and Investment Growth Act , Investment Incentive Act, Enterprise Zone Act, Quality Jobs Act, Incentive Electric Rates, and Nebraska Redevelopment Act.
A total of 214 accounting establishments are operating in Omaha City, which provide various financial accounting services through its 7,909 employees.
Hence without going into further details we will continue our cost of living comparisons, wherein the calculated results reveal that Omaha's overall cost of living is lower than that of New York's by 59%. An accounting clerk's annual salary of $18,546 in Omaha will suffice to meet the lifestyle afforded by an accounting clerk employed in a New York office. And consider that Omaha's annual median income is $45,979. (Reference: Payscale Cost of Living Calculator New York to Omaha, Nebraska)
(4) Minneapolis, Minnesota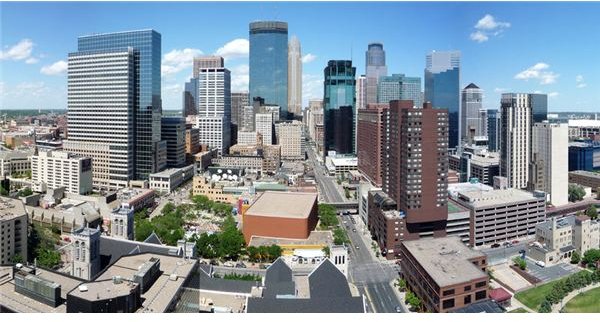 Minneapolis is another highly-diversified city in which numerous manufacturing industries include 16 of the Fortune 500 corporations. Manufacturing concerns are in food processing, electronics, farm and construction machineries, tools and equipment, structural steel, medical products, milling, graphic arts, and a long list of household and other consumer products.
Most of the city's universities, headed by the University of Minnesota are successful in providing the metropolis with highly trained tech-wizards, well-trained scientists, and skillful engineers to provide support to leading technological firms. This city is quite proud of the fact that a high percentage of 24.3% of its workforce is college educated.
An important factor in Minneapolis's growth is the support provided by the Minneapolis Community Development Agency with its offers of financial packages and site-search assistance for businesses that relocate or expand their operations in Minneapolis.
A total of 129 accounting companies provide various financial accounting services in this city alone and are presently employing an approximate total of 4,138 staff.
Please proceed to the next page for more information about the Best Geographical Location - Accounting Jobs (more on Minneapolis and concluding with Albuquerque, New Mexico)
Continuation of the section for Minneapolis, Minnesota.
In comparing cost of living with that of New York City, data reveal that the cost of basic necessities in Minneapolis is 49% lower than that of New York's. An accounting clerk will need only $23,348 in annual salary to match the standard of living in New York. Take note that Minneapolis's median annual income is $47,097. (Reference: Payscale's Cost of Living Calculator New York vs. Minneapolis)
(5) Albuquerque, New Mexico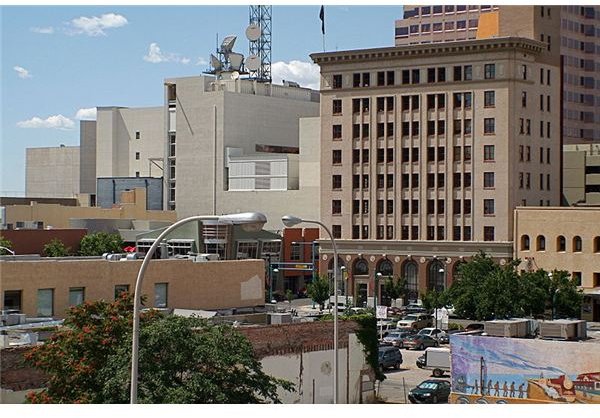 The last, but definitely not the least, in our list of best geographical locations for accounting jobs is the largest city and considered as the heart of New Mexico's economic growth, the city of Albuquerque. Its record for success is manifested by Forbes Magazine in 2004 naming Albuquerque as the 12th Best City in the US for its diversity in trade and business. This metropolis is quite active in providing various business services, trading, agricultural farming, manufacturing, providing research and development work, and tourism.
Currently, there are more than 700 manufacturing companies strategically located in well-planned industrial parks engaged in the manufacture of electronic components, hardware supplies, machine tools, food products, and trailers. This is largely due to the presence of Intel, General Electric and General Mills.
The government-owned Sandia National Laboratories is a top employer known for its research and development of laser technology as well as solar energy. The sixth largest military base in the world, the Kirtland U.S. Air Force Base, maintains a weapons research center in this area and is the largest employer of Albuquerque's labor force.
The most important contributing factor to this metropolitan area's flourishing businesses is the low cost of living owing to low taxes, energy costs, labor costs, and low rental prices for commercial spaces. This has continuously drawn businesses to build their manufacturing plants and thus provide countless employment to the citizens of New Mexico.
Currently, an estimated 504,949 makes up the population of Albuquerque, 40% of which are largely of Hispanic origin.
You can find 315 accounting establishments in Albuquerque with 2,964 employees, harnessed to provide various accounting services to the business sectors in the city.
Comparing New York's cost of living against this notably economical region reveals that the price of basic necessities in New Mexico is lower by 59% than that of New York. A New York accounting clerk's annual salary of $45,847 is equivalent to only $20,106 of an accounting clerk working in Albuquerque. The city's annual median salary is $45,962.
Summary:
As a summary of the information gathered from the five cities/counties recommended, the following factors contribute in making them the best geographical locations for accounting jobs:
The accounting community is quite active in these locations, based on data provided by the US Board of Census. Our information discloses that there are more than 100 establishments operating in these areas to provide different accounting services.

There is broad diversity among the industries that contribute to the economic growth of the communities. There may be one main industry that contributes largely, but the bulk of each city's income relies largely on different business trades.

The cost of living is usually lower by at least half or near half of the cost of living compared to New York City, wherein the highest annual salary of $45,387 paid by the latter to an accounting clerk is equivalent to only half of the median annual salaries in these recommended areas.

Another important factor noted that makes these places the best geographical locations for accounting jobs is the support given by the state and local government to these cities' educational institutions and business communities through grants and tax incentives. Thus, the people of the community tend to spend less for the costs of their basic household expenses.
Reference Materials and Image Credit Section
Reference Materials:
Image Credits: