Internships for Human Resources Positions: The Road to Employment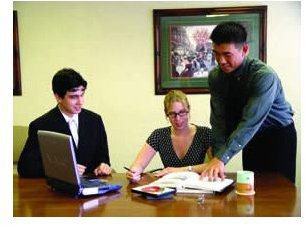 Internships and Human Resource Positions
Human resources is one of the fastest growing career fields in the U.S. According to the U.S Department of Labor, Bureau of Labor Statistics, this career field is expected to grow by 22 percent by 2018. This is good news for business and human resource majors, specifically, majors with an excellent academic record and experience. Fortunately, experience in the field may be gained by completing an internship program during your junior or senior year in college.
How to Choose the Best Human Resources Internship Program
The top industries for human resource majors include state government, local government; general, medical, and surgical hospitals; colleges, universities, and professional schools, publishing industries, telecommunications, credit intermediation and related activities, insurance carriers, finance, computer and electronic manufacturing, and chemical manufacturing. Depending on which industry or position you are interested in, you may choose an internship at an academic institution (possibly your own), a hospital, or even a publishing company.
To begin your search for internships that will make it easier to qualify for many human resources positions, you should start with your school's career center or the career coordinator's office. Your career center or coordinator will have up to date listings for internship opportunities in your immediate area, across the U.S., and even overseas. While your career center is a great place to begin your search, it is not the only place to find internship opportunities.
You can also find out about internship opportunities by creating a list of companies you might be interested in working with. Next, visit the official website for each company on your list. Click the employment or careers tab. Many company websites now feature a tab for "development programs" and even a tab just for students. An excellent example is MetLife's online career center. It features a tab just for students, and a menu which includes development programs, sales training programs, financial fellowship programs, INROADS Internships, IT Development Programs, and Legal Internship Programs.
Under each tab on any given website, students can scroll through a list of programs and descriptions to find out which ones they might qualify for. All company websites offer detailed instructions on how to apply, whether internships are paid or unpaid, and the duration of the program.
Internships for Human Resource Positions Abroad
There are more than 200 organizations offering intern abroad programs. Participating in an internship program abroad offers a number of benefits and drawbacks. Fortunately, the long-term benefits outweigh the short-term (financial) drawbacks. An internship abroad program offers students the opportunity to experience a culture and environment different from their own. This fosters tolerance, helps develop communication skills, and it teaches students how to interact with diverse groups of people. In today's diverse workplace, this skill is an asset to most human resource departments.
In addition, an internship abroad program may also offer the opportunity to learn a different language, yet another asset in today's diverse workplace. Finally, most employers look favorably on students that have interned overseas as it demonstrates independence and the ability to make tough decisions. The decision to live overseas for a summer, or an entire semester, is never an easy one. For more information about intern abroad programs, please speak with your career center or career coordinator's office.
For more reading material about internships in the U.S. and abroad, see:
Intern Programs as a Human Resource Management Tool
Internships on Travel and Tourism
References
The Salary Facts Handbook by Jist Works
Making the Difference, Partnership for Public Service, NY, Washington DC
https://www.makingthedifference.org
The College Board, not-for-profit
Image Credit: Career Center/Hawaii Pacific University