The 4 Best Cities to Find a Job: Learn Where the Hiring Happens Even in a Tough Economy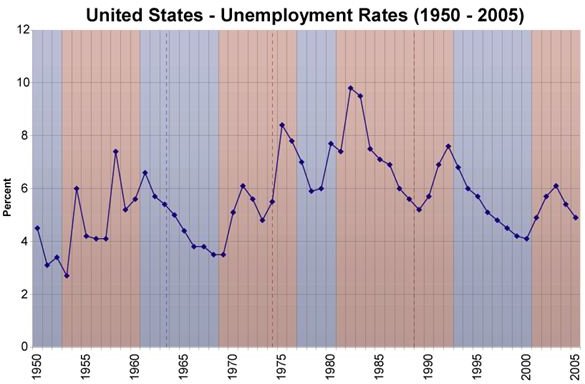 Overview
The best cities to find a job in the United States is the subject of a lot of research because of the nature of the times. Forbes reports on
a recent survey sponsored by Juju.com, an online job search engine, that studied the states with the most job job openings per job seeker. The statistics were taken from government data and may be an oversimplification of a potentially complex economic landscape, but still provide a good picture of where the job market has the most to offer.
The job market is complex from the perspective of job seekers as well: people now turn to Twitter and other untraditional outlets rather than to newspapers and job boards. Pay attention to the study, however, because there may be no better time than the present to make the move.
The Best Cities to Find a Job
Whether you are cold calling, posting your resume, or scouring online job sites, the cities with the best odds of finding work are listed here. The most favorable job market is on top.
1. Washington D.C. With the boot coming to so many politicians this November, one might think that this is a joke: it's not. The unemployment rate in our nation's capital is a mere 6.4%, with government jobs probably responsible. Every job opening has just a fraction more than one candidate looking, giving job hunters in the District of Columbia extremely good odds. Amazingly enough, most of the best job markets are the ones with a large government presence. No matter who wins in November, government hiring is almost certain to continue its increase.
2. San Jose, California. If you can't have a plethora of government jobs, how about proximity to two of the hottest tech firms in the world? Search engine giant Google and social networking boon Facebook are credited by the JuJu study as helping San Jose have the second lowest ratio of job seekers to jobs. Coming just under 1.25 applicants for job, San Jose is a good place for a job search.
3. New York City. The Big Apple is the third best job market according to the study at hand, but already the ratio of job seekers to job openings at 1.44 is substantially higher than the top two cities.
4. Baltimore, Maryland. The last city on the list with less than two candidates per job opening is Baltimore. With one and two thirds applicants per position available, the odds are getting worse, but much better than cities lower on the list like Miami which as almost 10 job seekers for each available opening.
Closing Observations
Before you pack up and head for places like Washington D.C., and San Jose, make sure you make a thoughtful decision. Also make sure you have done all you can where you are to look for work. There are even smartphone applications like Jobr that you can use to uncover openings.
Remember that this list speaks general truths: the best cities to find a job may not be the best place for you personally to find work. Also, the government data may be flawed. After all, what is a job opening and what is a candidate? Definitions can mean a lot, so take the numbers from the survey under advisement. Still, workers in weak job markets may want to find a way to relocate: the change of scenery and more favorable ratios may be a winning combination.
Sources
Goudreau, Jenna. "Best Cities To Find A Job." Forbes. August 20, 2010. https://www.forbes.com/2010/08/20/best-cities-to-find-a-job-washington-dc-forbes-woman-leadership-employment.html (accessed September 14, 2010).