Finding Insurance for In-Between Jobs Instead of COBRA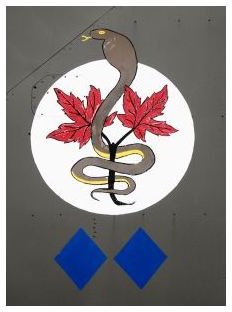 What Is COBRA?
COBRA stands for Consolidated Omnibus Budget Reconciliation Act of 1985, and it was a law passed by President Reagan. It gave
workers the promise that if they were terminated for anything other than gross misconduct, as long as they worked for a company employing 20 or more individuals, they would not lose their health insurance coverage. The only catch was that they had to pay the full cost of it.
In July 2009 President Obama revised COBRA in the American Recovery and Reinvestment Act. Qualifying individuals no longer had to pay the full cost of COBRA—in fact, they bore responsibility for only 35% of the cost. However, the effective period for this COBRA subsidy ended on May 31, 2010. If your employment ended after that date, you are once again responsible for the full cost.
That cost is, of course, worse than anyone ever dreamed of way back when President Reagan signed the original order. What's a person to do? What if you need insurance for in between jobs instead of COBRA? Where can you turn? Here are some ideas.
Short-Term Health Insurance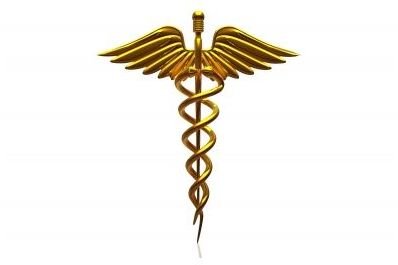 Many insurance companies will write an individual or family health insurance policy that's designed and priced around your past medical history and payment abilities. You can begin by consulting the agent you've been using for auto or homeowner's insurance. Get comparison quotes from insurance companies that dominate the area where you live—someone in Ohio or Kentucky, for example, would call Anthem. It's also possible to get a quote from a company on the internet, but it's difficult to get a quote without entering a lot of your personal information into the insurer's website questionnaire.
Short-term plans generally can be purchased for a duration of one to six months. Check with the plan to see if it provides a renewal option. As long as you sign up within 63 days of your prior insurance's expiration date, you can buy insurance that does not exclude your pre-existing conditions—a guarantee of HIPAA, the Health Insurance Portability and Accountability Act.
Some states mandate that companies offer some kind of insurance product, and this is known as Guaranteed Issue Health (GIH) insurance. It is intended for people who have complicated medical histories or who have gone too long without any insurance. Generally the costs for this are pretty high. But whether you have short-term or GIH coverage, you do have some input into the cost of your premium.
Image Credit: FreeDigitalPhotos, jscreationz
Your Premium: You Have Some Control
Most plans will let you choose your deductible as well as your copay. The deductible is the amount of money that you must spend out of your own pocket before the insurance company pays for anything. The copay is a percentage of expenses that you are required to pay even after the deductible is met.
Generally, companies will let you choose a deductible ranging anywhere from $250 to $5,000. The higher your deductible, the lower your premium will be. The same goes for copay. If you opt for a 20% copay, you will pay more; if you choose 30%, you will pay less. You can also elect options such as two office visits available for the cost of the copay during the coverage period, with additional visits subject to your deductible. Other services you can limit are the amounts of lab or x-ray procedures you have during the coverage period. Ask for a plan that has a low ceiling on medical benefits. You might be able to find an affordable plan with an annual ceiling of $50,000—not much if you need open-heart surgery, but it will offer generous coverage for the average family's needs.
Sometimes when a family's on the brink of financial doom between insurances, the parents opt to cover only some family members. You might choose a high risk family member for coverage or possibly just the breadwinner. It's always worth visiting your local Department of Job and Family Services to find out if you qualify for Medicaid. Don't look at it as a handout—it's really just a helping hand that you've earned for all your years of hard work.
Please continue on Page 2 for specific suggestions on insurance for in between jobs instead of COBRA
This Writer's Research
To help illustrate the basics of choosing insurance for in between jobs instead of COBRA, I visited several insurance websites. While I cannot endorse any of them specifically, I found these three to be most user-friendly, which can be comforting and reassuring during a life-changing event.
At Anthem, a Blue Cross/Blue Shield carrier that dominates the market in twelve states, I was able to get a quote of $182 for a single, nonsmoking, 35-year-old adult but could not get plan specifics without more detailed information.

Celtic Insurance (www.celtic-net.com) offered the most user-friendly website. After scrolling through the options on the dark blue bar under the picture, I found an option under "Consumer" that led me to "Individual Health Care Plans." But you still need to provide basic information about yourself in order to understand how much your insurance product will cost you.

Medical Mutual also displays a menu of plans at www.SuperMedOne. At the website, select "How to Choose a Plan," and then

click on the Life Stage that describes you and look for the plan links on the page where you land.
I also had a response from eInsurance.com several hours after entering some basic hypothetical demographics. If you click on the picture, you can see this broker's suggested plans and the costs.
Before you sign on the dotted line, ask the agent about the company's right to increase rates. If you don't have a guaranteed rate over a specified period, look for another company.
Image Credit: screenshot of the author's email
Another Option: Fitting In Somewhere Else
Do you belong to AAA, the auto club people? If you're starting your own business, have you joined the Chamber of Commerce? If you're a college graduate, check your student benefits office. All these places—and many others—write health insurance plans for people they're doing business with. You might get better rates from one of these resources.
If You Decide to Ride Bareback…
If you decide to go without insurance for a while—hopefully, not long—research your local options before you need them.
If you are denied coverage at your county's Job and Family Services Medicaid office, ask the caseworker if he knows where you can obtain free services in your area.

Call the local hospitals and ask if there is a free clinic operating on the premises.

If you live in a city with a medical school, there is almost certainly a free clinic where advanced medical students—supervised by real doctors—get to practice on live patients. This benefit can extend to dental care if there is a School of Dentistry on campus.

Do an internet search for Free Clinics-[Your City]. If you find the name of a rescue mission or food bank, call there—someone is likely to know of free health care providers in the area.

If someone in your family requires hospitalization, ask for Social Services before the patient leaves the hospital. A social worker there can help you apply for free services. Even if you get a hefty bill after the hospitalization, call the billing department manager and request help in submitting an application for charity care.

Many pharmacies are providing specified antibiotics free of charge. Kmart was among the first of the nationwide chains to offer two weeks of antibiotics at no cost to you.

If you need a prescription that simply isn't free, visit the website of the pharmaceutical manufacturer. There are often programs designed to help people in times of financial hardship. Request a call from the local drug rep for your area.
Image Credit: Wikimedia Commons, pikiwiki