Jobs for Biology Majors: A Variety of Career Paths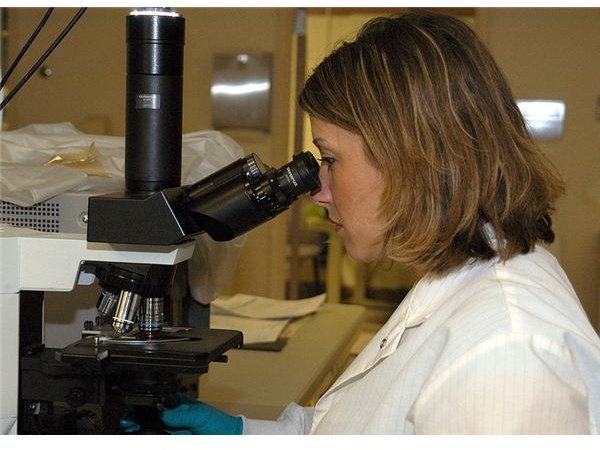 Students who graduate with a degree in General Biology often go on to receive an advanced degree. However, there are some career options available to those with only a bachelor's degree, although they may require additional training and certification. Many of these jobs are centered on laboratory or research tasks in health care clinics, hospitals, analytical laboratory services, medical services, colleges/universities, and research facilities.
If you are seeking a more dynamic science career, you should consider furthing your education in graduate school. Another option is to acquire additional college credits to pursue another related career. Examples of these include Medical or Nurse Practitioner, Geologist, Forensic Scientist, Forester, Aviation Scientist, or Environmental Safety Analyst, just to mention a few.
Medical / Clinical Laboratory Technologist
The job entails performing laboratory technical procedures, which include handling and testing specimens, reporting test results, and maintenance of test records. Tests are done mostly for specimen samples of patients in pediatric, adult or geriatric clinics as part of medical diagnosis. Some states require licensing or registration.
Hourly median salary range is from $16.96 to $26.33 while annual salaries including overtime pay, bonuses, and profit shares total $42,172 up to $56,719.
Career growth leads to higher-earning lab occupations like Laboratory Supervisor, Physician's Assistant, and Clinical Laboratory Scientist.
US cities where the highest hourly rates for this job could be found:
Los Angeles, CA - $22.49 to $35.23
Las Vegas, NV- $24.91 to $33.89
Fort Lauderdale, FL- $26.75 to $30.41
Manchester, NH - $26.63 to $29.88
Colorado Springs, CO - $24.65 to $30.98
Forensic Science Technician
A forensic science technicians helps to solve crimes by collecting evidence, analyzing data, performing research in a lab and creating reports of their findings. This job typically requires at least a bachelor's degree in forensice science or one of the natural sciences such as biology. They typically receive some on the job training as well.
The median pay for this job is $51,570 per year or $24.79 per hour according to the Bureau of Labor Statistics.
Biology, High School Teacher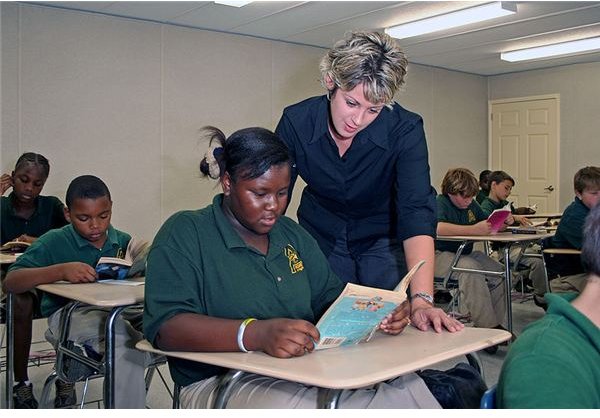 A high school biology teacher imparts knowledge about biology basics to high school students in both public and private schools by developing a set of work studies that include lab experiments and actual scientific investigations as practical aids in illustrating basic biology lessons.
As in all high school teaching occupations, receiving your Master's Degree allows room for advancement to higher-paying positions like Assistant Principal, Principal, or Headmaster or as a Special Education Teacher for Secondary Schools. Master's degrees are a requirement for teaching in some states. All states require teachers to become licensed.
National pay data for high school teachers show annual average salaries ranging from $33,856 to $53,526 including bonuses.
US cities where the highest annual salaries for high school teaching jobs are found:
Long Beach, CA - $48,796 to $79,781
Stockton, CA - $40,238 to $76,388
Bronx, NY - $49,787 to $70,531
Brooklyn, NY - $42,636 to $67,249
Bakersfield, CA - $41,889 to $61,720
Research and Development (R & D) Laboratory Technician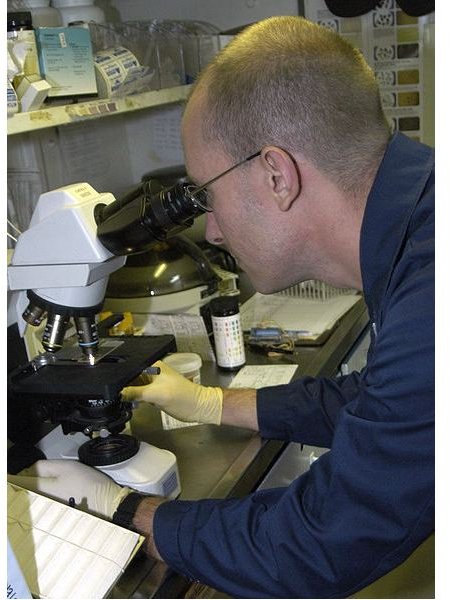 The work activities of a Research and Development Lab Technician include preparation of prototypes and samples as well as performance of reliable tests utilizing precise data. The task may also include the interpretation of test results when presented to lab supervisors with the use of computers and may involve mathematical calculations used in graph presentations.
Average hourly salary rates range from $14.97 to $20.95 or average total annual salaries from $33,949 to $48,937 including overtime pay and bonuses. Future job for advancement to Research Associate in Biotechnology is possible.
Houston, Texas, has the highest hourly rates for this job, ranging from $18.31 to $25.47.
Chemical Laboratory Technicians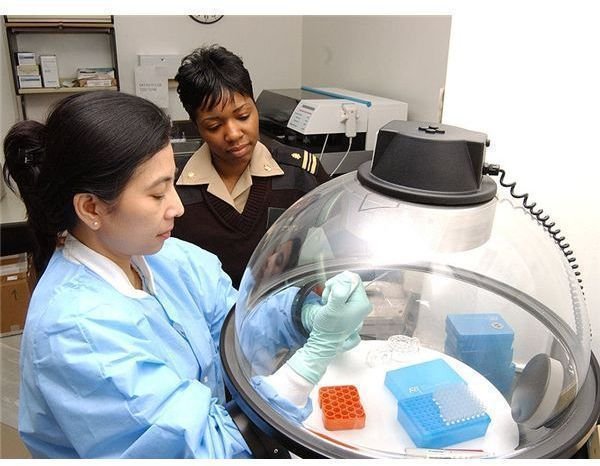 Chemical Lab Technicians provide qualitative and quantitative tests and analyses of materials that come in solid, liquid, or gaseous forms used by lab scientists involving research and development projects. Such projects may refer to the development of new products or processes needing quality control and adherence to environmental standards and requirements. Assistance provided to the lab scientist will include theoretical, experimental, or practical application of knowledge in chemistry and its related sciences.
Average hourly rates range from $13.86 to $19.43 or annual total salaries that range from $30,965 to $45,863 comprising overtime pay, bonuses, and profit shares. Career advancements are toward higher-paying jobs as Analytical Chemist and Chemist.
US cities where the highest hourly rates for this job could be found are:
Boulder, CO - $18.15 to $23.64
Houston, TX - $13.69 to $23.07
Chicago, IL - $14.50 to $20.26
Research Technician - Biotechnology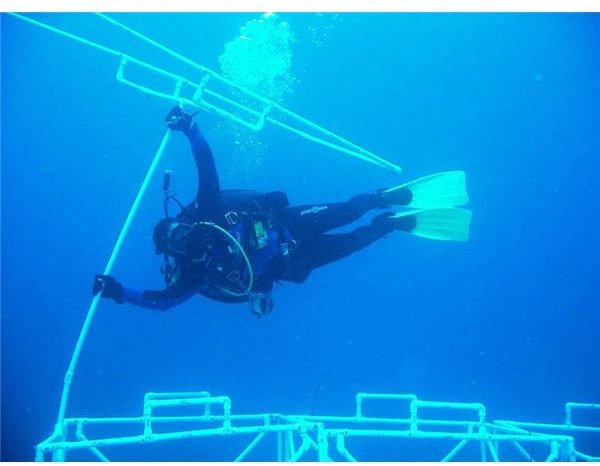 A Research Technician usually performs work as a general science technician and may be tasked to work outdoors as well as indoors. Work involved is to provide assistance to any of several fields of specialization like Agricultural and Food Science, Biotechnology, Biochemistry, Environmental Safety and Protection, and Forensic Science, among many others.
The nature of the samples to work on will depend on the kind of science that the research company specializes in; e.g., oceanographers would prefer research technicians with special skills in scuba diving since most of the samples to be collected are gathered from below sea level.
Annual median salaries range from $31,256 to $46,397 including basic pay and bonuses. Possible career growth could elevate the technician to higher-paying jobs as Research Scientist Biotechnology, Research Associate, Biotechnology or Research Associate- General. This will all depend on any additional education acquired.
US cities where the highest annual salaries for this job could be found:
Seattle, WA - $35,136 to $42,143
Philadelphia, PA - $32,488 to $42,500
San Diego, CA - $29,277 to $48,000
Veterinary Technician/ Technologist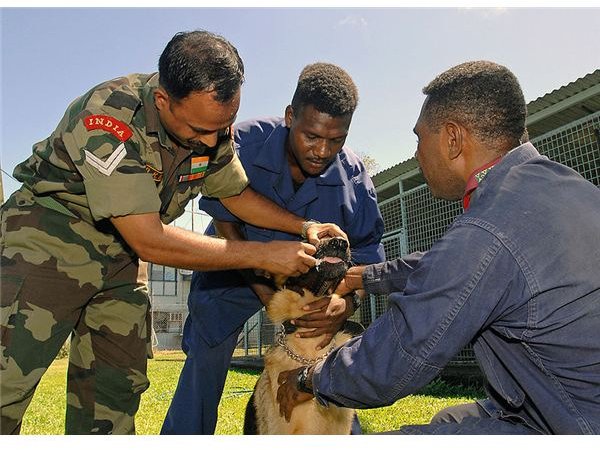 A veterinary techician degree is usually received as an Associate's. However, some students receive a 4-year biology degree in addition to a vet tech degree. Vet Techs assist in the treatment and diagnosis of animal diseases by collecting and preparing tissue samples and performing medical tests in a laboratory environment, including urinalysis and blood counts. Work may also include preparation of serums and vaccines for disease prevention, all in accordance with recognized standards of laboratory testing procedures.
National average hourly rates range from $10.59 to $15.49, with annual salaries, bonuses, and profit share totaling $22,886 to $33,921. The Veterinary Technician's work experience and training, if enhanced with appropriate supplementary college education, could be geared toward the development of careers as Veterinarian or Registered Nurse.
US cities where the highest hourly rates for this job could be found are:
San Francisco, CA - $15.26 to $22.49
Sta. Cruz, CA - $14.74 to $22.38
Providence, Rhode Island - $14.61 to $18.59
Orange, Ca - $12.77 to $21.99
New York, NY - $13.36 to $19.99
Medical Assistant

A Medical Assistant works in a physician's office and performs administrative duties, which include appointment scheduling, maintenance of patients' medical records, billing, and coding for insurance requirements.
Clinical functions include taking and keeping records of vital signs and medical histories as well as preparing the patient for examination. Other duties include blood drawing and administration of medication, all under the supervision of the hiring physician. Most medical assistants receive on the job training.
National pay data for hourly rates range from $10.80 to $14.54, with total annual salaries of $22,866 to $31,252 including overtime pay and bonuses. Holders of this job have potential career advancement as Certified Medical Assistant, Registered Nurse, and Office Manager for Medical Offices.
US cities where the highest hourly rates for this job could be found are:
San Francisco, CA - $14.78 to $20.20
Everett, WA - $15.03 to $17.60
Portland, Maine - $14.24 to $16.56
Seattle, WA - $13.55 to $17.13
Portland, OR - $13.67 to $17.23
Medical Research Assistant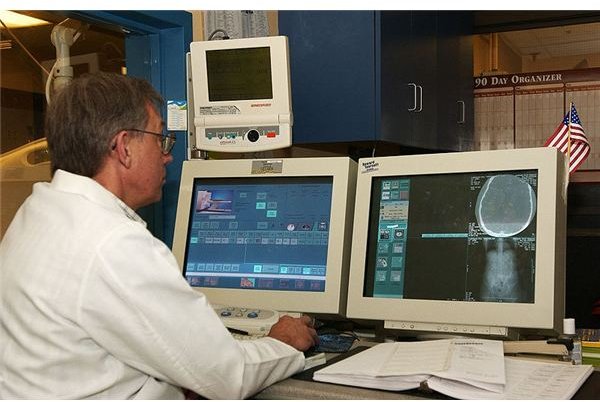 Provides assistance to the Medical Scientist by conducting research related to the understanding of human diseases as well as the gathering of data used for the improvement of human health.
National annual pay ranges from $28,461 to $38,785. Potential advancement that requires additional college education is geared toward the development of higher-earning careers as Clinical Research Coordinator (CRC), Research Associate-Biotechnology, and Clinical Laboratory Scientist.
US cities where the highest annual salaries for this job could be found:
Palo Alto, CA - $27,000 to $45,683
Bethesda, MD - $36,667 to $75,000
San Francisco, CA - $37,529 to $45,059
New Haven, CT - $34,000 to $42,439
Denver, Co - $31,061 and $49,132
Research Technician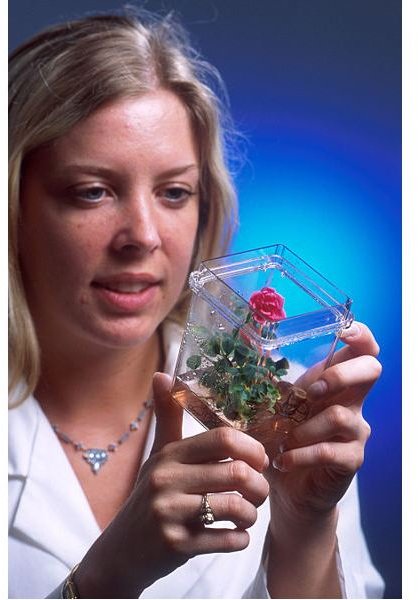 The Research Technician works with a team and under the supervision of a Research Staff Investigator. The standard laboratory testing techniques performed are for experimental studies usually assigned as projects.
Projects may involve collecting specimens from animals or crops and then analyzing the samples using laboratory equipment and instruments. The experiment results are organized before they are presented for review to the supervising Research Staff Investigator.
Average annual salaries range from $28,944 to $38,703 including basic pay and bonuses.
Acquiring accreditation exams as technician or undertaking further studies about biotechnology will qualify a Research Technician as a Research Laboratory Technician or Research Associate in Biotechnology or Research Scientist in Biotechnology.
US cities where the highest annual salaries for this job could be found:
Seattle, WA - $33,058 to $42.000
Cambridge, MA - $30,000 to $37,777
New York, NY - $32,424 to to $42,253
Boston. MA - $30,367 to $36,325
Philadelphia, PA - $29,523 to $37,525
Pharmacy Technician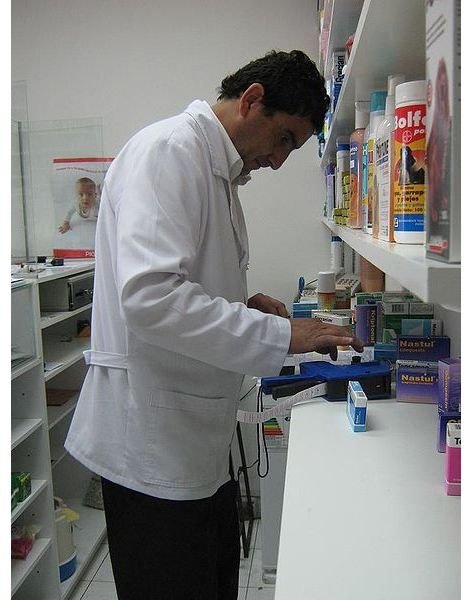 Most pharmaceutical or retail drug companies prefer Pharmacy Technicians who possess state certification or licensure with demonstrated abilities and skills to perform IV admixture. This person primarily assists the pharmacist in preparing and organizing medications for delivery under supervision as required by the federal and state laws.
Average hourly rates earned by Pharmacy Technicians range from $9.05 - $12.89 wherein average annual salaries total $19,124 to $28,237 representing salaries and overtime pay.
A Pharmacy Technician has the potential to elevate his job to that of a Certified Pharmacy Technician (CPHT) or a Hospital Pharmacy Technician.
US cities where the highest annual salaries for this job could be found:
San Francisco, CA - $16.6 to $22.98
San Jose, CA - $10.50 to $20.00
Seattle, WA - $14.74 to $18.68
Everett, WA - $13.23 to $18.03
Spokane, WA - $13.55 to $16.80
Zoologist or Wildlife Biologist
Wildlife Biologists study wildlife in a variety of forms. They can work in a lab or outdoors in wildlife collecting specimens or observing nature. A Bachelor's can secure entrey level positions, but a Master's degree is often required for advancement in the field. This is a job filed where growth is slower than average.
The median salary is $57,430 per year or $27.61 per hour as reported by the Bureau of Labor Statistics.
Reference Materials
References:
Image Credits: