What Are the Best Truck Driving Jobs Over-the-Road? How Do I Get One?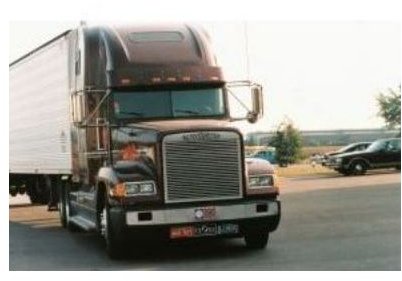 Over-the-Road Driving Jobs
If you are considering getting into the trucking business, you may be thinking about getting your CDL and starting a career driving a semi-tractor hauling trailers. This can be a lucrative career that may allow you to earn a living while traveling the USA and even Canada. There are several types of tractor-trailer driving positions, so here is some information to help you determine which are the best truck driving jobs to consider.
Dry Van
**
A dry van is simply a trailer that hauls dry goods, such as non-perishable groceries, paper goods, and household products. Dry vans are the traditional trailers you see big rigs hauling down the highway. Hauling dry vans is one of the least physical trucking jobs, unless you have to help load and unload freight. Most of the time, however, you will simply drive from point A to point B and either wait for the freight to be unloaded or drop off the trailer and go pick up another. To drive a truck hauling dry vans, you need a Class A CDL. Most companies prefer that you obtain your CDL via a truck driving school so that you have some experience before driving for them.
Reefer
A reefer is a refrigerated trailer, which is similar to a dry van but is used to haul freight that must be kept at a specific temperature, such as frozen foods. Reefer trailers require fuel to keep the refrigeration system running, which means that in addition to watching the truck's fuel gauge you will also need to pay attention to the trailer's gauges. A loaded trailer must run at all times, so if the noise bothers you when you are trying to sleep, this may not be the best trucking job for you.
Flatbeds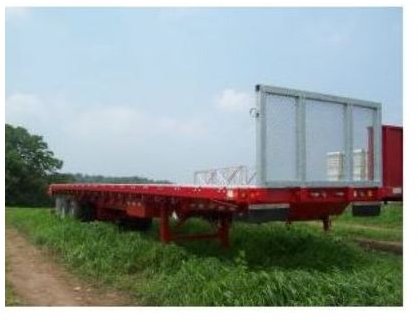 Flatbed trailers are used to haul everything from heavy equipment to bales of hay to construction supplies. Flatbed drivers must secure their loads using tarps, straps and other devices. Driving a flatbed can be a physically demanding job, but if you are looking to stay fit while on the road, this may be one of the best truck driving jobs for you.
Tankers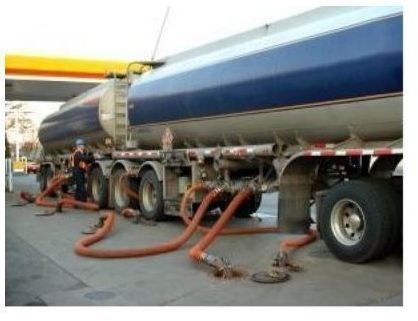 In order to haul liquid freight, such as fuel, milk or even corn syrup, businesses utilize trucks hauling tanker trailers. Along with a CDL, you will need to have a special Tanker endorsement on your license in order to haul this type of trailer. In addition, if you intend to haul fuel or other hazardous materials, you will require a HazMat endorsement on your CDL.
Other Considerations
There are many other types of over-the-road trucking jobs, but most carriers utilize the above-listed types of trailers. Other factors to consider include where you will drive and with whom. For instance, while you can choose to drive long distances, there are other options such as regional jobs that only pick up and deliver within a certain part of the country, dedicated routes for which you travel back and forth between the same destinations consistently, and local jobs for which you stay within your local city or region.
In addition, you may wish to consider team driving, in which you pair up with another truck driver and take turns driving and resting. Team drivers are in high demand and typically both drivers are paid for all miles driven, so it can be quite profitable. If you take this route, make sure you find a co-driver with whom you can withstand days upon end in tight quarters!
Trucking Jobs in Construction
If you are looking for the best truck driving jobs that you can do and still be home every night, you have several options. There are other types of truck driving jobs that do not necessarily require you to drive cross-country, or even to drive a semi tractor-trailer. For instance, there are many types of trucking jobs in construction and related fields.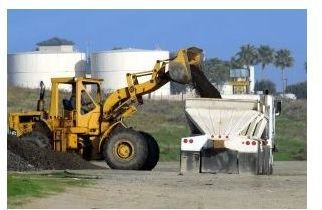 Aggregate haulers pick up and deliver rocks, sand and gravel using a variety of truck and trailer types, such as end dumps, belly dumps, super dumps, and side dumps.
Construction companies often need drivers to operate water trucks, cement mixers or semis pulling flatbed trailers to move heavy equipment from one location to another.
It is important to realize that thess types of driving jobs, like other jobs in the construction industry, may have seasonal restrictions. If work stops or slows during the winter or rainy season, your hours may be cut drastically. Some of these jobs require or prefer that you have a Class A CDL, some will provide on-the-job training to help you acquire a CDL, and others only ask for a Class B CDL.
Other Truck Driving Jobs
Many other types of truck driving jobs do not require you to travel long distances. Companies that collect waste, either from residential curbside trash bins or dumpsters at businesses and construction sites need truck drivers. Local moving companies need truck drivers who can also help load and unload home and office furnishings. Grocery stores often have a local or regional warehouse from which truck drivers pick up and deliver food and sundries.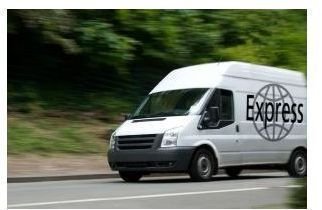 There are myriad other types of delivery companies that require truck drivers as well. Think about all of the retailers in your area who deliver to homes and businesses. There are big-name and locally-owned package delivery companies. Companies deliver bottled water, groceries, and uniforms to residences or offices. Bakeries deliver baked goods to stores and restaurants. The list goes on and on.
When deciding on the best truck driving jobs you might want to consider, think about what appeals to you. Then you can embark on a career that you will love.
Looking for more options? Check out the rest of Bright Hub's collection of career guides and profiles.
Image Credits
Semi with Dry Van: sxc.hu/Luann Johnson
Flatbed Trailer: sxc.hu/Jeffery Vincent
Tanker: sxc.hu/Matthew Maaskant
Dump Truck: sxc.hu/Daniel West
Delivery Truck: sxc.hu/Konrad Mostert