Find Great Ideas for Jobs for Philosophy Majors Here! (And You Thought You'd Be Living in a Cardboard Box!)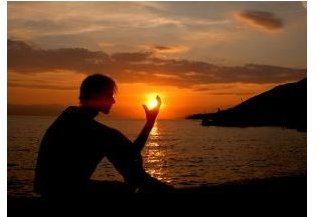 Covering the Basics…
I'm sure if you're anything like I was, when I was majoring in philosophy, that you are both sick of people asking what you will do with the degree and you are a little bit worried as to what you can do with the degree. Alternatively, don't cancel out majoring in philosophy, rather than minoring in the subject or taking only a few classes, if you really have developed a love of wisdom and a kinship with Socrates. There are jobs for majors in philosophy out there, you just have to be creative to find them.
Before getting into some of the non-traditional jobs for philosophy majors, understand the valuable skill-set you will take with you after obtaining a degree in philosophy. Philosophy majors are well known for:
Four Traditional Routes
Philosophy majors typically take one of four options when they graduate with a philosophy degree - either they go to graduate school for philosophy, law school, business school, or medical school. The most traditional route for those looking for jobs for philosophy majors is to go to graduate school and obtain either an MA or Ph.D. Once a graduate degree is in hand, philosophers who attend grad school often teach at the junior college level (MA) or go on to become professors with a career in academia.
Alternatively, many philosophy majors choose to take the LSAT (Law School Admissions Test). After taking this test, they often apply to law school and go on to work as lawyers, advocates, or politicians.
Some philosophy majors choose to enter business school and obtain an MBA after getting their degree in philosophy. This route works well because philosophers have the analytic skills to do well at business related tasks.
Finally, some philosophy majors double major in philosophy and biology as a solid preparation for medical school. Those philosophy majors who choose to do so often excel in their medical school programs.
Journalism or Editorial Work
I bet you didn't think of this route. Because philosophers have so much skill with writing (or at least, you should after the enormous amount of writing you will have to do), one great job for philosophy majors is working as a journalist or editorial consultant. If your focus was on political philosophy, you will be quite adept at analyzing the speeches of politicians for the local or national paper. Just remember: You might want to tone down your enthusiasm for a great argument. Journalists are supposed to strive for impartiality unless it's the Op-Ed section.
Alternatively, you may find work as an editorial consultant, writer, or editor for businesses or publishing houses. This can be a great avenue as well. If you're interested in taking on either of these career paths, you might want to work for your university newspaper or a local paper on an intern basis. That way, you can take clips with you when you graduate to support your strong academic background.
Public Relations, Public Administration, and Other Communication Fields
As a philosophy major, you will no doubt have much experience presenting and evaluating arguments. This makes you a great candidate for work in public relations, administration, communication, advertising, etc. Make sure that you play up your debate, critical thinking, attention-to detail, and analysis skills as these are desirable traits for such positions (and they give you an edge over the competition from other humanities majors).
Business and Computer Science
If you have strengths in logic, you might want to go into computer science, especially programming since programming languages are based on logical syntax. In fact, many computer companies look for philosophy majors or minors when hiring programmers and tech support individuals.
Alternatively, without going to business school, you may find that you have a penchant for the business world. Look into entrepreneurship, managerial positions, and positions that allow you to shine with the skills you learned as a philosophy major.
Final Words on Jobs for Philosophy Majors
With any major you pick, you should pick a subject you enjoy doing. Very few people actually wind up in the fields they studied while in college. Keep an open mind and look beyond Descartes and Kant to show your employers just what you're made of. If you enjoyed ethics, you may want to serve on an ethics board for a company. If you enjoyed logic, computer science may be the field for you. In all, you should love what you do and do what you love!
Looking for more options? Check out the rest of Bright Hub's collection of career guides and profiles.