Find Job Opportunities for History Majors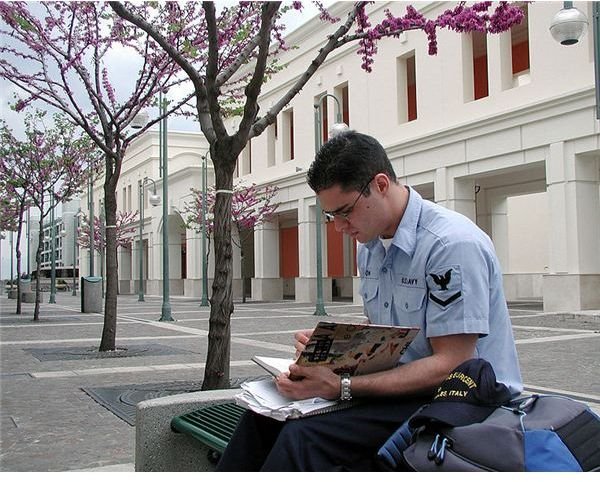 Careers in Education
Job opportunities for history majors in education are often available for those with a graduate degree or master's degree. This not only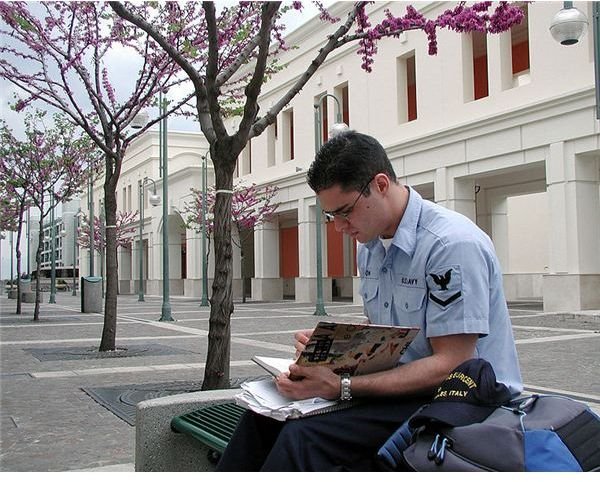 gives you the opportunity to work with children and young adults from elementary school through high school, but also many colleges (especially small ones) need qualified people like you to teach on the undergraduate level. Some job opportunities may require certification or additional educational training, but at the rate teacher pay is increasing across the board right now, the time and money spent getting into education will likely prove to be worthwhile.
Museums and historic sites also provide opportunities for history majors serving in educational roles. These places have visitors that visit year round and are also frequent destinations for school and day care field trips. The American Association of Museums is a good place to start looking into this type of career.
Image Credit: Wikimedia Commons/BotMultichillT
Careers in Research and Communications
Museums of all types need history majors to help with historical research and with the preparation of written and multimedia presentations. Other cultural and historical preservation organizations as well as think tanks need historians to help focus their work. Check with the American Association for State and Local History to learn more about job opportunities for history majors
History majors often have the intellectual assets to serve as librarians, archivists, and other roles in information and records management.
When considering job opportunities for history majors, don't forget about the many opportunities available with newspaper and magazine publishers, textbook publishers, and technical and trade organizations.
Careers in Litigation and Legislation
History majors often find their knowledge in demand by law offices, and often go on to go back to school to finish their law degree. Similarly, historians can find opportunities to support legislatures and ultimately open up a career in politics.
The federal government has job opportunities for history majors in many areas, including legal and legislative support roles. These jobs often develop into new opportunities for educational and career achievement. In fact, history graduates may develop a political career of their own or go back to school to complete a law degree.
Careers in Business
Corporations often employ historians to create educational and reference material as well as to perform historical and cultural research for product development. Corporations often have need for archivists as well, so there are plenty of job opportunities for history majors in the business world.
History majors are often employed to investigate the history of contracts as well as to support the efforts of a variety of non-profit organizations.
Other areas that often employ history majors in business are human resources and public affairs departments.
Companies that work with travel and tourism often look for history majors to help with product development and documentation.
Final Thoughts on Job Opportunities for History Majors
You should have no regrets for choosing to be a history major. Although the careers listed here represent some job opportunities for history majors, those with degrees in history should not consider themselves limited to any one type of job. By completing a college degree, you demonstrate self discipline, intellectual ability, critical thinking and other valuable skills that make you a valuable asset in many organizations. Explore your own aspirations and find a career that uses your education and your personal strengths to build a wonderful life.