Internships for Accounting Majors: Where and How to Find One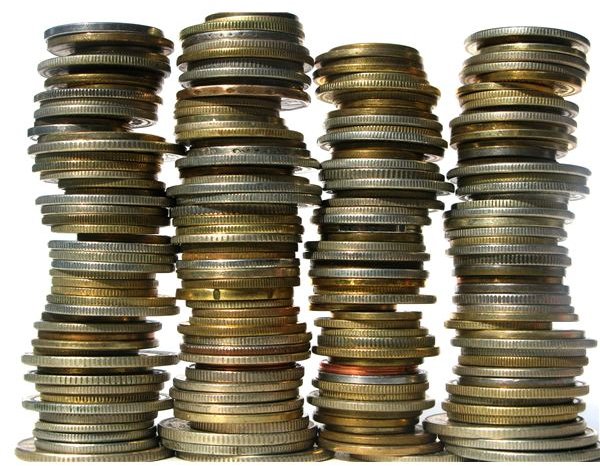 Why Intern?
Do you have a few core accounting classes under your belt and wonder where the study of accounting will take you? Or, do you know exactly where you want to go…to a big accounting firm on a track to partnership in the next ten years? Either way, an internship will help your career progression.
I pondered the possibilities during my undergraduate accounting studies and used an internship with Ernst & Young (one of the "Big 4" accounting firms) to hone my goals and gain experience. I was ultimately hired for a permanent position and continued to work my way up the ladder, as they say. It was one of the best things I ever did. Not only did I see first hand what a career in public accounting entails (hint: it is not just number crunching), but I also saw the accounting opportunities available in business when I was performing audits. My stint in public accounting has always served me well because of the experience and perspective I obtained. I had friends that interned with private businesses that had similar positive experiences.
Internships for accounting majors offer a paid opportunity (yes…these positions almost always involve a paycheck) to gain real world experience with audit procedures, tax preparation, and general accounting tasks. The employer benefits because they get a highly motivated employee with some advanced technical skills. If a permanent position later becomes available, then they know first hand whether the employee will be a good "fit."
Qualifications
Internships for accounting majors are available at a number of points along the educational spectrum:
just started taking advanced classes,
finished with some advanced coursework, but still have more courses to take (like a senior year)
finished with undergraduate studies, but still needs a 5th year of education (a requirement in some states, like Florida)
finished with formal education, but studying for the Certified Public Accounting (CPA) exam.
The more experience you have, the more plentiful the opportunities.
Although accounting internships are fairly common, there are still more candidates than there are openings. A potential employer will likely screen applicants based on:
Number of accounting courses completed. The employer will likely stipulate requirements.
Grade point average, overall and for accounting courses. Employers of accounting interns will focus on this.
Extracurricular activities. Most employers like to see a well-rounded individual. If you have average grades, then it might also offer a partial explanation for any shortcomings.
Personality. You will be working with other people. If you are in public accounting, then you will interface with lots of different clients and eventually be involved in recruiting new clients.
Where to Find Employers?
The number one place to find internships for accounting majors is at a school. The career resource center is often notified of positions and maintains a database of opportunities. Larger institutions may have job fairs that will include CPA firms and businesses looking for interns. Even after graduation, the school's resources are normally available, often for life.
Other places that might provide assistance include:
Professors
State organizations for CPAs.
Standard advertising pages and job search engines
Beta Alpha Psi, an accounting honor society
If you still can't find an opportunity or know of a place that you would specifically like to work, consider querying a potential employer. Use the benefits noted above to present the internship as a win-win arrangement.
The Application and Interview Process
If you have a great story to tell, then large businesses may be ready to "woo" you. A less than stellar academic experience does not disqualify you from consideration. But, you may have to work a little harder to get the interview and prove your abilities. Prepare for the job hunt and interview process by:
Preparing an internship resume with a cover letter. (The article referenced has a sample resume to download and provides guidance to customize it.)
Developing a good reference list that includes teachers and past employers.
Participating in opportunities to learn about a company, such as job fairs or information sessions.
Researching and readying yourself to show your knowledge about a specific company that you are interested in.
Polishing your interview skills. Be ready to be insightful, inquisitive and focused for long periods of time.
An interview will probably take one of these forms:
On-campus interview. This is a very short interview to do an initial screening of candidates that will be invited for a formal interview.
Formal interview held at the company location. For a larger CPA firm this could be an all day affair and entail multiple interviews with managers, partners and include lunch with peers (other interns or new hires.)
Once you have concluded an interview, be sure to send out an interview follow-up letter. Employers are usually pretty prompt about making decisions in these circumstances. Even if you don't get the job, the entire process will prepare you for a permanent job search. Always take notes on things you can do better…it is a never ending process!
Image Credit: https://www.sxc.hu/photo/1155329