Free Functional Resume Sample & Template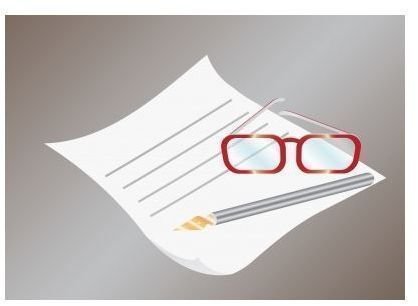 Functional resumes are one of two main types of resumes, the other is the chronological resume. Each has their own use depending on the applicant. Functional resumes are best for applicants with diverse experience, college students just entering the job market, applicants changing careers or whom have been out of the workforce for awhile. If you are an older applicant you can use a functional resume to draw attention away from your work history or age.
Image Credit: (https://www.freedigitalphotos.net/images/Office_and_Stationer_g145-Paper_p11932.html)
Some General Tips
Successful functional resumes samples all have some things in common. They utilize commonly used fonts such as Times New Roman, Tahoma, Veranda or Century. If you want to use multiple fonts, use a maximum of two; keep the fancy type to the title. Keep the body of the resume the same font throughout. Put your name in bold letters. This helps find your resume faster. Use 12pt. for your name, and 10pt. for the rest of the resume; again this helps your name to stand out while providing uniformity to the resume.
The Title
A functional resume starts with a title. In the title, the prospective employer will find your name, complete address, and contact phone numbers. You can insert an email address if it is a professional email; use the functional resume sample template found in our Media Gallery as a guide to help you prepare your functional resume.
Once you've downloaded the sample resume, you'll see the name of the person applying is at the top of the resume. This tells the reader whom they are reading about. Below the name, put your current address. If an employer wants to send paperwork this saves them from having to find your address. Place the phone number underneath the address. The phone number has the same duty to the employer as the address. The email comes last and performs the same task. You do not want to eliminate any part of the title section even if it seems repetitive because you don't know how an employer will contact you.
Job Target or Objective
On the functional resume sample, this is listed as the Job Target; it is also referred to as the Objective. This section tells the employer your employment goal. Having a job target also tells the employer that you are able to set goals since you thought of a goal for your resume. Make the goal relative to the marketplace or industry where you are aiming the resume.
Abilities
This section of the functional resume sample is used for listing what you are best capable of doing. Use action words to display what you are able to do. The sample shows this by listing the abilities as "I can;" this means you know you can do what you listed. This is the section where you list what you can do for the employer; use this section to show the employer how you can help make their business more successful when they hire you.
Achievements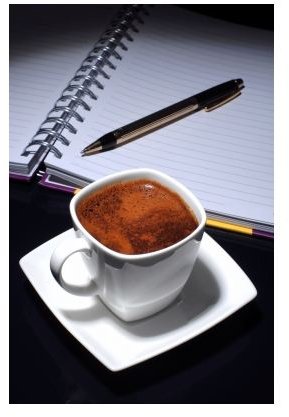 This section of the functional resume sample template from our Media Gallery shows how Jack Alley Bandit turned his abilities into achievements which helped his past employers. This is important to employers because it shows that while you have abilities, you also know how to make your abilities produce results. Employers like to see results from employees. When listing achievements, use quantitative measures if possible; show how much you helped a business or how effective your abilities were to the employer's needs.
Image Credit (https://www.freedigitalphotos.net/images/Hot_drinks_g184-Coffee_And_Paper_p3990.html)
Work History
After selling yourself via abilities and achievements that show how you can benefit prospective employers, you'll want to list your work history. Work history shows how active you have been over a period of time, and for how long you stayed with a particular position or project. If you don't have lots of paid employment history, use this section to list volunteer work or internships; in the sample resume this is shown as the American Disability Coalition. Use a reverse chronological order when listing your work history, starting with the most recent and working backward. If you have two positions that you currently hold, list the shortest duration first. If you have breaks in employment, list them the same way as you listed the other items, showing the reason why there was a gap. In the sample resume this is shown as a period where Jack takes care of a family member. Where Jack has multiple jobs in one industry he lists them under the term "various antique businesses" showing a continuous line of work. Where Jack has one employer but different locations he uses "various locations" instead of listing them.
Education
Next comes the education you achieved in life. After showing prospective employers your abilities and how well you can use them to benefit the employer, you will next show them your educational background. List here any degrees you have. List all of the schools you attended after high school, their dates, and the major you studied. If the position you apply for requires a degree, this is where it will be found. If everyone applying for the position has the same degree, the abilities, achievements and work history will be what sets applicants apart. For more information read the article Tips on How to Write a Functional Resume.