An Overview on Careers in Food Sciences & Top Jobs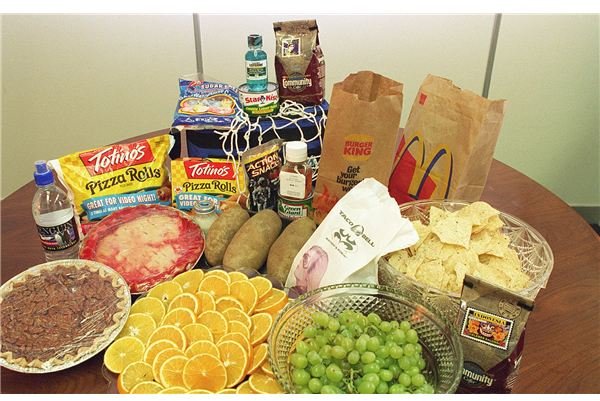 Scope
The scope for careers in food sciences includes working as:
Food production development scientist, developing ways to process, preserve, package, or store food according to industry and government regulations.
Food science technologist, analyzing food content to determine levels of vitamins, fat, sugar, or protein.
Flavor technologists to develop and produce foods to specifications.
Product analyst to study the composition of food products.
Quality control or production supervisor to ensure food production standards meet the necessary quality and safety standards.
Package developer to design, develop and apply safe, scientific, and aesthetic packing.
Technical sales representative to market food products or food production machinery.
Food and drugs inspector to check quality of foodstuff and enforcing government regulations regarding sanitation, safety, quality, and waste management standards in food processing units.
Trainer or educator in food sciences.
A food consultant performs all the above roles.
Food science careers also have considerable scope for research. The scope of engaging in research extends to:
Discovery of new foods.
Finding ways to improve the content and quality of food.
Improving traditional food processing techniques such as baking, blanching, canning, drying, evaporation, and pasteurization.
Discovering substitutes for harmful or undesirable additives such as nitrites.
Image Credit: nasaimages.org
Qualification and Skills
Careers in food sciences are a common choice and most colleges and universities offer programs in various aspects of food sciences. Admission requirements vary, but most programs require a strong background in math, chemistry, and biology.
Food science majors in universities offers three options: food biological technologies, food chemistry for those seeking careers in basic or applied food research, and food operations and management for those seeking careers in the food industry.
The curriculum of food science programs usually includes food chemistry, physics, food microbiology, food engineering, food analysis, food processing, biotechnology, physics, economics, and other sciences.
Most supervisory or managerial roles, product development, or applied research jobs require a bachelor's degree. Advanced research jobs in universities require a master's degree or a Ph. D.
Options for specialization include packaging and storage technology, pest management, cereal technology, dairy, meat and poultry processing, flavor chemistry, and food plant sanitation.
General skills required for a successful career in food sciences include:
Basic understanding of business principles to prepare food for commercial distribution.
Ability to apply statistical techniques and use computers to analyze data and to control biological and chemical processing.
Good communication skills, including ability to write in a simple and logical manner.
Reading habits to keep abreast with new developments in the industry.
Employment Opportunities
Major employers providing food science and technology jobs include food processing industries such as meat and other food processing plants, canning plants, frozen food companies, beverage companies, food machinery manufacturers, cereal and grain companies, confectionery companies, flavor and fragrance companies, and others. Other employers include pharmaceutical industries, research laboratories, packing companies, airlines, and retailing and food service industries.
Career options in the government include various positions in Food and Drugs Administration, Department of Health and Human Services, National Institute of Health, and various other federal and state departments.
Other options include teaching in universities and schools, as technical writer or editor in publishing houses, or working as an independent quality assurance consultant.
Careers in food sciences are evergreen, and since food is an indispensable human requirement, a recession proof career. Job opportunities in the industry grow a steady 16 percent, which is higher than the average growth. Average annual wages of food scientists and technologists was $59,520 in May of 2008.
Food science professionals usually work regular hours in offices, laboratories, test kitchens, or production plants, depending on the nature of work. Some positions such as food inspectors might require travel and field work.
Looking for more options? Check out the rest of Bright Hub's collection of career guides and profiles.
References
Bureau of Labor Statistics. "Agricultural and Food Scientists." https://www.bls.gov/oco/ocos046.htm
Rutgers Career Service. "Career Opportunities for Majors in Food Science." https://careerservices.rutgers.edu/mh/food_science.shtml
CanadianUniversities.net. "Career Opportunities in Food Science in Canada." https://www.canadian-universities.net/Universities/Programs/Food_Science-Careers.html