Paid Summer Internships - Psychology: Yes, They Exist!
Why a Summer Internship?
If you're already looking up information about finding paid summer internships, psychology students usually don't need to be convinced of
the benefits. But you might want to share some of this information with your parents and significant other so that they won't be too disappointed about your decision to spend your summer in a way that will enhance your educational experience. You can tell them about these benefits:
Accepting a summer internship takes you outside of didactic instruction and puts you right into the middle of real-life clinical experiences or research settings that are new to you. Psychology is a broad field, and perhaps you will find work that gives you a new outlook on your options.
In addition to broadening your viewpoints, you will utilize new methodologies to accomplish your work. Perhaps a summer internship will offer research that you haven't had a chance to do yet, or your work will hone your writing skills.
You gain the opportunity to work with faculty outside of your own department, exposing you to new perspectives and challenges.
Besides the extensive educational possibilities mentioned when you work with other faculty, you will expand the network of colleagues that you've already begun to create within your chosen field. These are people whom you will see again at conferences in the future, and many of them will be able to offer insights into your professional choices as well as recommendations for your career.
Most internships come with the possibility of earning an additional one to three credits that can, in all likelihood, be transferred to your transcript.
Many summer internships will put money in your pocket. You can look for opportunities that will offer support of your tuition, transportation, room and board, books, and materials required for instruction. There are often fringe benefits such as coverage of health insurance, a per diem for food, and a stipend.
Are You Ready?
What are most universities looking for when they recruit interns? Don't be surprised if they want you to be confirmed in your major, possibly a junior. Recruiters might ask you for letters of recommendation from your current professors as well as a copy of your transcript. But there are opportunities for novices, as well.
It's also a good idea, by the way, to tidy up your personal social networking sites. Many recruiters proactively search for information about potential recruits in order to learn if the someone presents as a viable candidate.
Places to Search
Start with your own university's pool of resources. Ask your advisor if he or she knows what's available. Many institutions prefer utilizing their own students for clinics or labs rather than recruit from outside, because you already know the school and its policies.
Have Summer, Will Travel
Maybe you can combine work and education with some summer fun with a friend of yours. Perhaps there's just a place you've always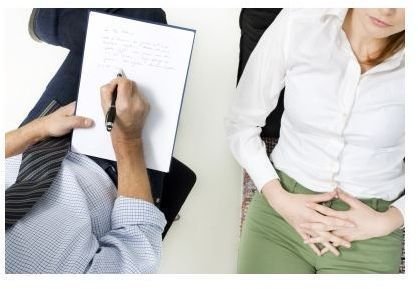 wanted to visit. After all, you'll be graduating in a few short years. Are you looking for graduate school or employment options in a location other than your current one? Try these destinations first on your computer:
Visit the website of the American Psychology Association (APA). In the search bar, type in "internships, summer, paid." You will find a wealth of prospects including paid summer internships for psychology or psychosocial sciences; both are programs that will immerse you in exciting experiential opportunities. Some of the links will lead you to unsupported URLs if you are not searching at the right time of the year—most places rev up their recruiting for summer internships in the winter. Other website links will provide you full information on programs that have ended for the recent past summer but will indicate when to apply for the next summer.
If you are an undergraduate student or even a high school student, you can join the APA as a student affiliate for a $27 (high school students) to $53 (undergraduates). Even graduate student memberships are under $100. For this you become eligible for the APA's listservs on available internships as well as student grants.
Also visit the website of the Association for Psychological Science. The search bar offers a link directly to its Student Caucus plus much additional information—including internships and mentorships.
Go to the National Science Foundation's website. Type in REU, psychology, for links to research experiences for undergraduates (REU) in your chosen field.
Don't overlook an opportunity to work in the field just for the experience. Many social service agencies will jump at the opportunity to hire a psychology student for the summer–something that can turn into a mentorship or a possible job prospect, even if you don't earn the credits that internships traditionally yield.
You can keep track of your internship search by using a job-tracking Excel spreadsheet available in Bright Hub's media gallery. It provides space for you to record contact names and information, track your efforts, and paste website URLs for possibilities that interest you.
Image Credits:
sxc.hu, student on computer by JuliaF