Is a Computer Forensics Career a Good Option?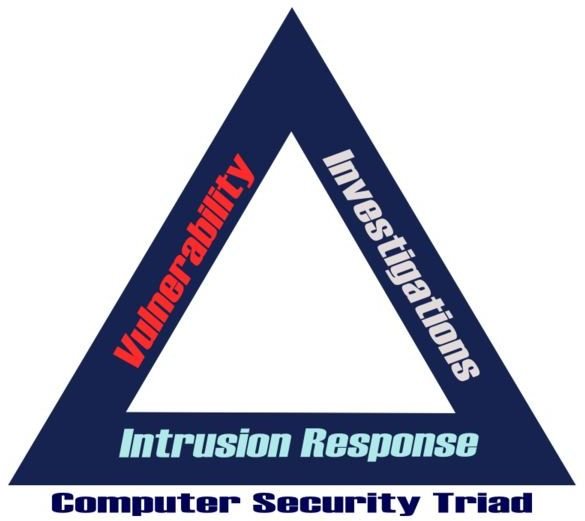 Career Opportunities
The work of the computer forensic specialist is a predominantly desk job, involving long hours trying to recover data or crack codes. This requires great patience and attention to detail.
Computer forensics professionals usually find employment in law enforcement agencies or private detective agencies to detect illegal activities or cyber crimes such as credit card fraud, intellectual property theft, pedophilia, terrorism, and hacking. Tracking criminal activity on the Internet such as identity theft, spamming, email harassment, and illegal downloading of copyrighted materials is poised to become a major area of operations. Independent contractors or freelancers find work to secure the computer systems of corporate and other businesses through "legal" or ethical hacking.
Other computer forensics careers includes specialists that train detectives and police officers as well as researchers that provide new solutions to match the latest technological developments.
Image Credit: Wikimedia Commons
Qualifications Required
Many colleges and universities offer programs in computer forensics. A majority are certificate courses, and a few universities offer bachelor and masters degree courses. These programs make a good entry point, but are no substitute to the skills learned by practice or on the job.
Successful computer forensics careers however depend more on skills and experience than qualifications. Formal employment with the police or a corporate detective agency might require any post secondary degree, however. A degree in criminal psychology helps but a degree in computer science, though not essential, is the ideal degree to have to pursue a career in computer forensics. Certifications usually enhance the credibility of the job seeker, especially for private sector jobs.
Among the various computer forensics certifications, the Certified Information System Security Professional (CISSP) offered by the International Information Systems Security Certification Consortium or (ISC)2, a non-profit organization, ranks among the most valued.
The specialization or the nature of the employer's work also has a bearing on the qualifications required. For instance, employment in a detective agency specializing in corporate crimes might require qualifications in business management and accounting besides the forensics skills. A niche in providing evidence of computer crimes to law enforcement agencies requires knowing the legalities of search and seizure, and approved techniques for collecting and preserving evidence.
Skills Required
Successful careers in computer forensics require a good working knowledge or skills in the following subjects or domains:
Computer construction and hard disk and other storage device processes
Operating systems, programming languages, and software applications
Software drivers and file formats
Reverse software engineering
Computer forensics tools such as password crackers, email converters, and other software applications. Two common applications include EnCase and Forensic Toolkit (FTK)
Networking, routing, communication protocols, and security
Cryptology
Chemical, physical, and microscopic examining techniques
Employment and Prospects
The rapid spread of computing has led to a proportional rise in cyber crimes, increasing the prospects for a career in computer forensics. Cyber crimes cause losses in the billions of dollars annually, making employment of forensics to crack the crime worth its while.
The Bureau of Labor Statistics reports private detectives and investigators held around 45,500 jobs in 2008, with about 21 percent of them self-employed. A good number of them specialize in computer forensics.
Major employers include:
The government, especially law-enforcement agencies and intelligence agencies
Private security and consulting companies
Large corporations
The common designations include Computer Forensics Analyst and Vulnerability Security Research Engineers, and starting salaries range from $85,000 to $100,000 annually.
The most successful professionals in the field first work for a few years with a law enforcement agency to gain valuable experience and establish a reputation, before moving to the private sector or starting out as an independent contractor.
The Bureau of Labor Standards reports that employment of private detectives and investigators is poised to grow 22 percent through year 2018, which is a higher than the average growth rate for other types of professions.
References
Dillon, Hall. A Career in Forensics. https://www.bls.gov/opub/ooq/1999/Fall/art01.pdf
Bureau of Labor Statistics. Private Detective and Investigators.. https://www.bls.gov/oco/pdf/ocos157.pdf